Happy New Year! We're thrilled to be a part of the 8th year of the Seasons Givings Blog Hop! Each participating company and designer offers an opportunity to win a prize. This is a way for companies and designers thank you for your support. You'll find an inspiring project on each blog too. Start the New Year with a creative bang! Don't forget to pin your favorite projects, and follow some new companies and designers!
Dana Tatar shares how to create a DIY stamp wheel using a lint roller and 3D Foam Circles. What a cool idea! What's even cooler is our giveaway so read all the way to the end for our entry details!
DIY Stamp Wheel Happy New Year Card by Dana Tatar
Happy New Year friends! I like to start each year by trying a new technique or product. I have a large stamp collection, but I have not tried making my own stamps. Rather than purchase supplies and tools, I kept things simple by using a common household item and 3D Foam adhesive to make my stamp. I had a lot of fun creating my own stamp wheel using a lint roller and 3D Foam Circles. I used my DIY patterned paper to create a Happy New Year card.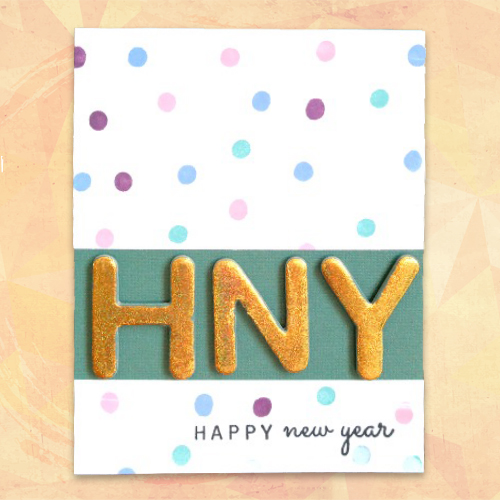 How to Create a Stamp Wheel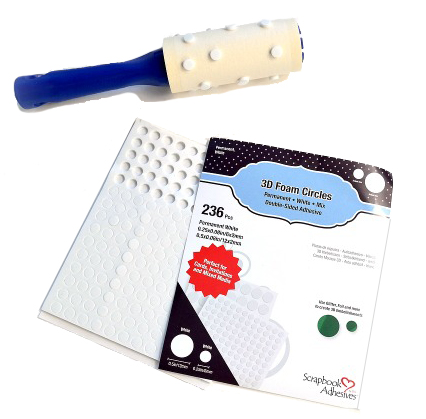 Place 3D Foam Circles onto a lint roller. The 3D Foam Circles White Mix contains two convenient sizes of 3D Foam Circles. Use just one size, or both, to create for a random dot design.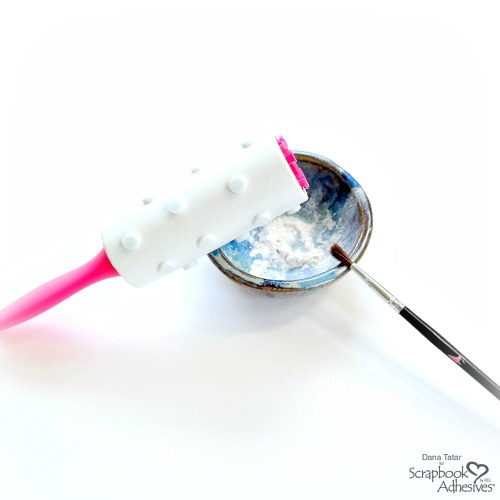 Use a paintbrush to apply powder over the adhesive on the 3D Foam Circles.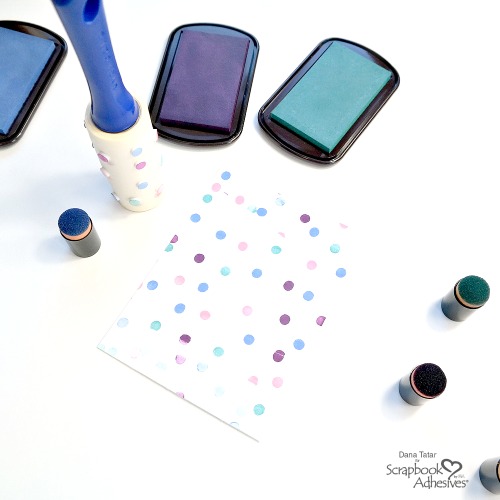 Apply several colors of chalk ink onto the 3D Foam Circles. Roll the inked foam roller over white cardstock to transfer the ink to create a colorful polka dot patterned paper.
Assembling the Card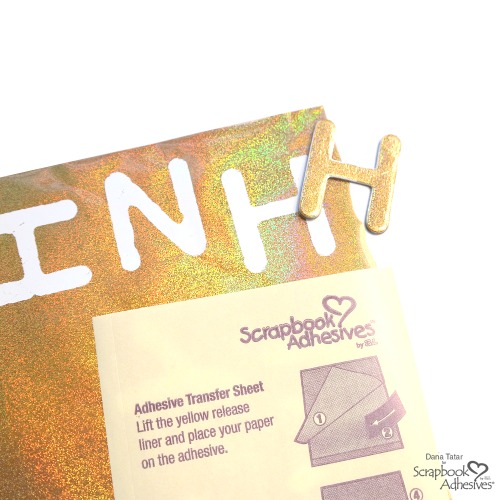 Cut small squares from an Adhesive Sheet. Remove the yellow liner and press the adhesive onto the top of the chipboard letters. Peel away the back liner and cover the adhesive with Holographic Metallic Transfer Foil. Lift the foil off to reveal the foiled letters.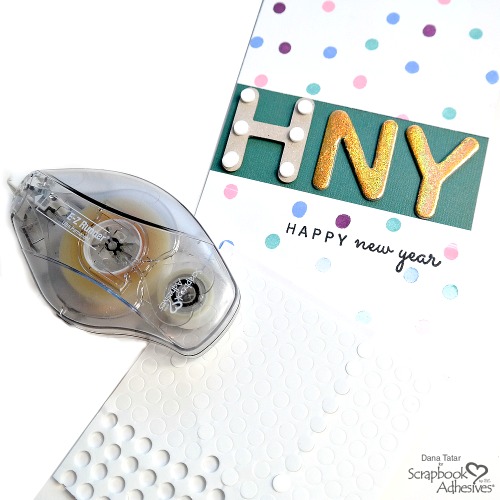 Cut the patterned paper to fit over the top and bottom front of a card base. Use an E-Z Runner Ultra Permanent Dispenser to attach the stamped paper to the card. Leave a space in the middle of the card to adhere the foiled chipboard letters using Small 3D Foam Circles.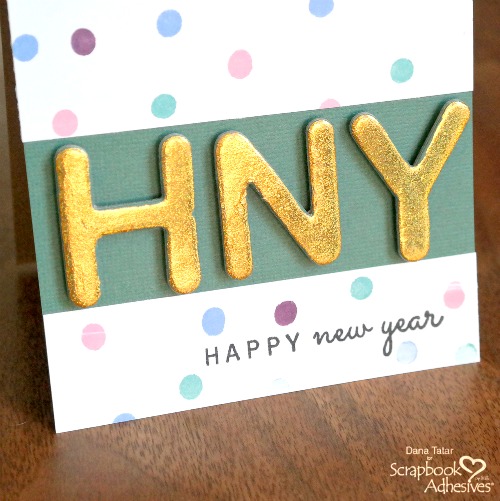 Finish the card with a stamped "Happy New Year" sentiment.
Creative Time: 45 minutes
Skill Level: Beginner
Materials Needed
Scrapbook Adhesives by 3L®
3D Foam Circles White Mix
E-Z Runner Ultra Permanent Refillable Dispenser
Adhesive Sheets 4×6 Inch
Metallic Transfer Foil Sheets Holographic Colors
Other
Cardstock; Chalk Ink (Clearsnap); Chipboard Letters (Studio Calico); Happy New Year Stamp (Paper Wings Productions); Lint Roller
Love It and Save It to Pinterest!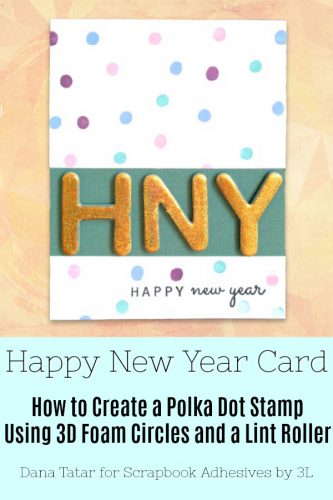 Giveaway Details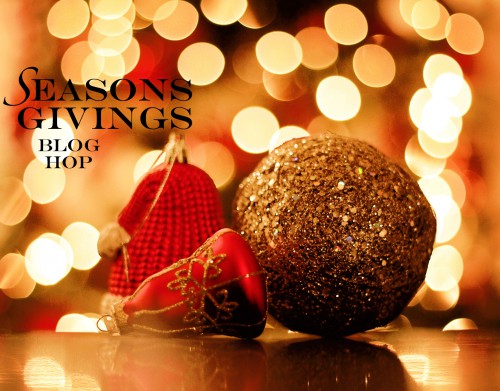 Enter to win through the Rafflecopter App. Comments are monitored and will take time to publish. International entries are welcome.
If you cannot see the comment section (at the bottom of this post),
click: Seasons Givings 2020: DIY Stamp Wheel New Year Card,
and scroll down to the bottom of the post.
Your next stop is Reverse Confetti
Visit Seasons Givings Blog Hop Participants:
Scrapbook Adhesives by 3L –> You Are Here!
Let's Connect!