Happy New Year! Shellye here today with a Snowy Altered Gift Pail. Several years ago these altered tin pails were all the rage so I thought I'd revisit this oldie, but a goodie!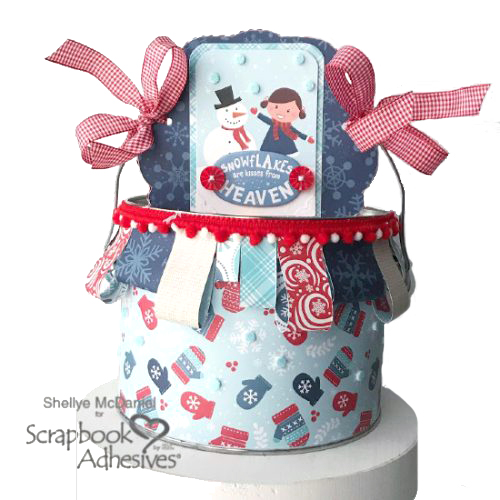 Snowy Altered Gift Pail Step Outs
Cover the body of the pail with two 4.5 x 12-inch strips from patterned paper and punch a 1-inch hole to create space to go around the handles of the pail. Attach the paper using Extreme Double-Sided Tape 1/2in.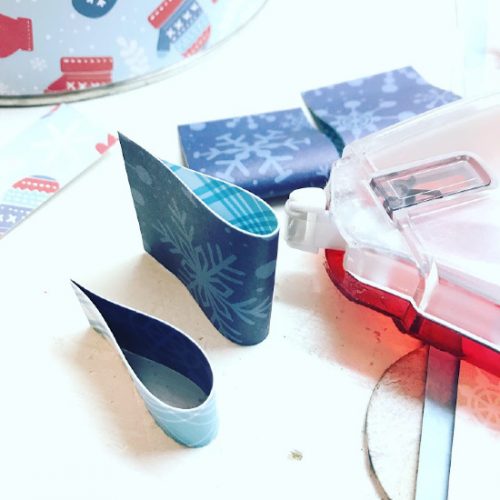 Cut various lengths and widths of paper strips and fold them in half. I'm using the E-Z Runner® Grand Refillable Dispenser filled with E-Z Runner® Grand Ultra Strong Refill to add a quick swath of adhesive to hold the ends together.
After crafting several of the paper loops, attach them around the top of the pail with a strip of the Extreme Double-Sided Tape 1/4in.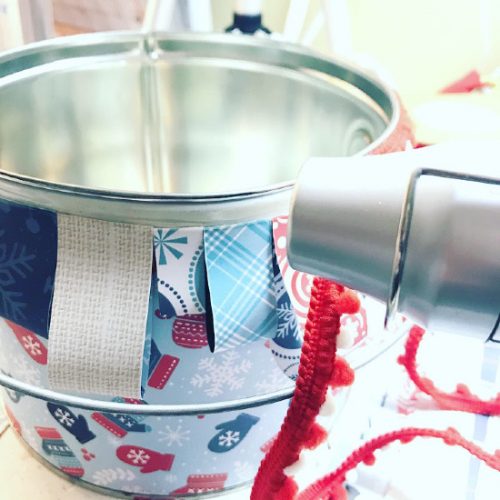 To hide the edges and add texture, I'm using Extreme Double-Sided Tape 1/4in to attach a strip over the top of the looped papers. Next use a heating tool to warm the tape. I discovered that this provides a better grip for fabric trims (be careful: metal pail will be warm).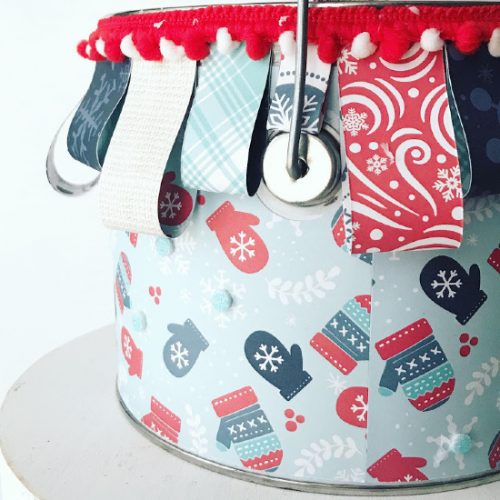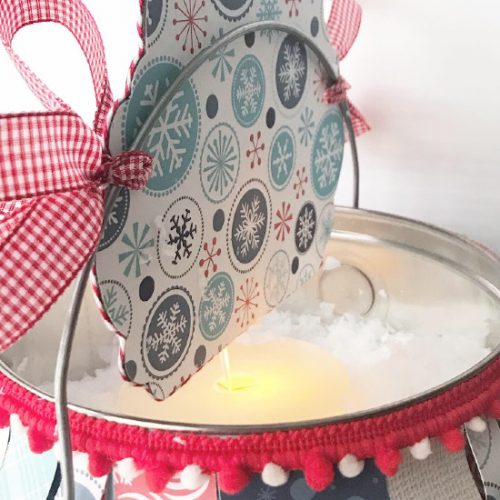 Decorate the Pail
Let's start on the handle! Die-cut a piece of chipboard, papers and Adhesive Sheets 4×6 inch using a label die. Attach the die-cut papers to the chipboard using the Adhesive Sheets.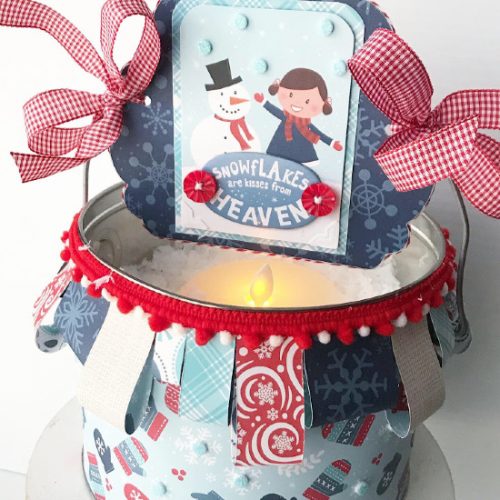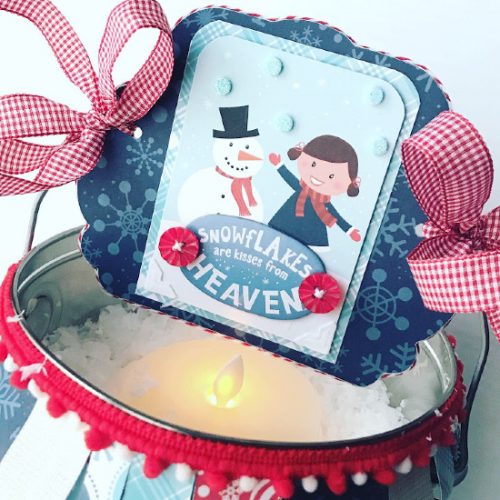 Sprinkle light blue glitter on the small 3D Foam Circles White and place them all around the label and the body of the pail. To secure the buttons on the label use Adhesive Dots 3D. For interest at the bottom of the label, add two Creative Photo Corners Ivory.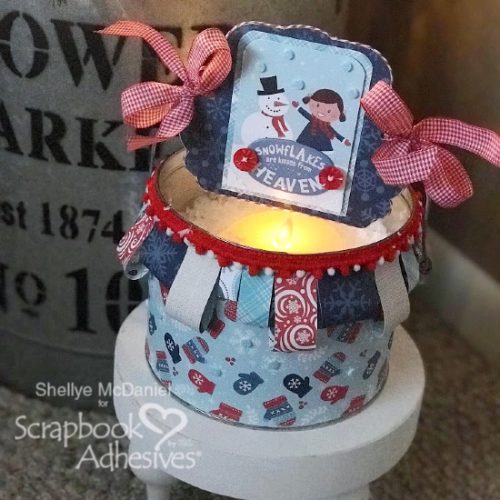 To finish, punch two holes into the sides of the chipboard and attach them to the handle with ribbon. Now fill the Snowy Altered Gift Pail with plastic snow and an LED candle or any gift that fits. The ideas of use are limitless!
Creative Time: 60 Minutes
Skill Level: Beginner
Materials Needed
Scrapbook Adhesives by 3L®
HomeHobby by 3L®
Other
Patterned Papers and Stickers: Echo Park Paper; Ribbon and Twine: Paper Mart; Pom Trim: Martha Stewart Crafts; Buttons: Doodlebug Design; 6.5-inch Metal Pail
Save It to Pinterest!