Hi, Connie here with a recycle project that involves trash – Trash to Treasured Notebook! Think about cake mix boxes, cracker boxes ~ you get the idea! The cardboard fronts can be treated like patterned paper. I'm using these as notebook covers. Let me show you.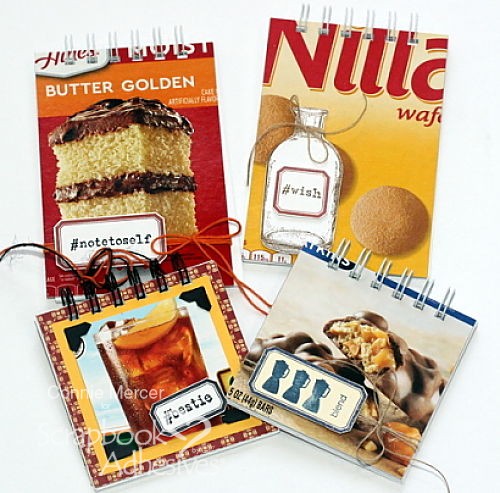 Sizing Up the Treasured Notebook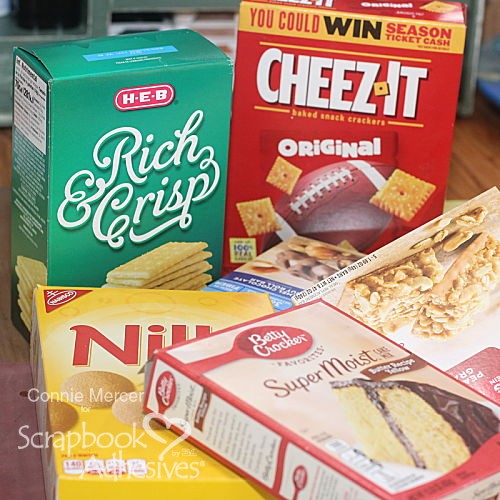 I made these books into 4″x 6″ and 4″x 4″ sizes. That size encompasses the focal picture on the box plus it gives it enough space for the binding rings. The front covers and the inside papers were cut using a standard paper cutter.
Inside Cover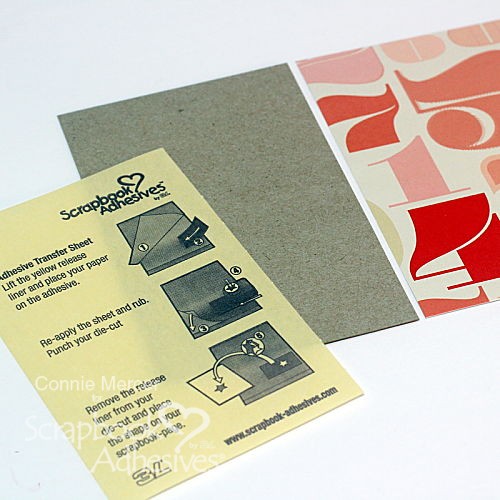 Attach the Adhesive Sheet to the pattern paper. They are easy to apply and the instructions are on the liner. Then adhere to the back of the cardboard cover.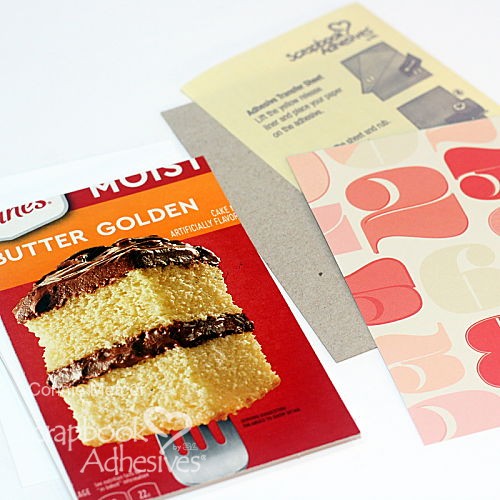 As a result, the patterned paper on the inside of the cover. So when you open the notebook, you will see the pretty patterns verses a plain cardboard.
Binding
There are several ways that this can be done with or without a machine. I used my Bind-It-All Machine. But you can also use O rings without the machine by using a two-hole punch tool.
Use a few of the 3D Foam Squares White Small to adhere the label to the front of the notebook.
Cover Ideas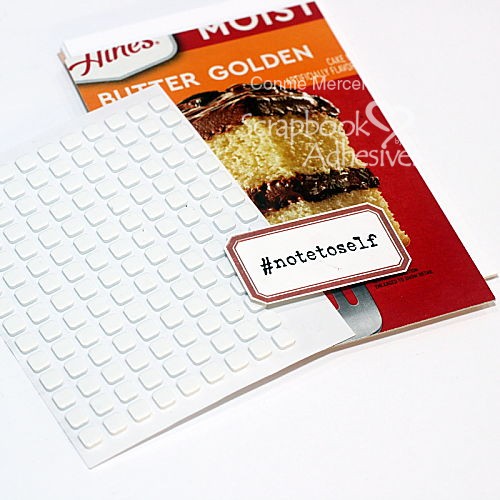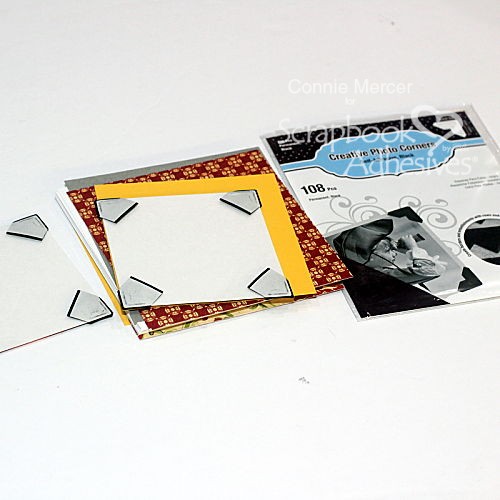 On one of the 4″ X 4″ covers, Creative Photo Corners Black were used to hold a cardboard design and then adhered to the front. By using the corners, the focal picture can be changed out.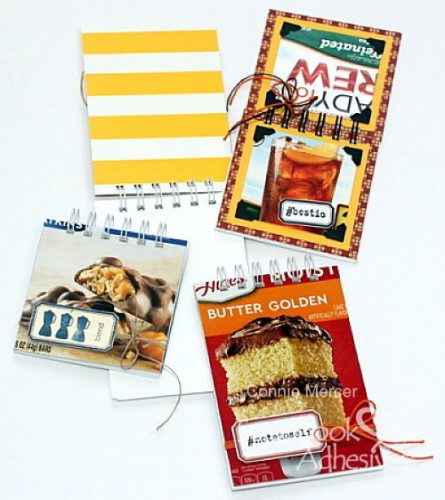 This is a really simple project. Friends love receiving these fun little Trash to Treasured Notebooks. Love turning waste into something useful! Do you have a project like that? Share by linking in the comments below.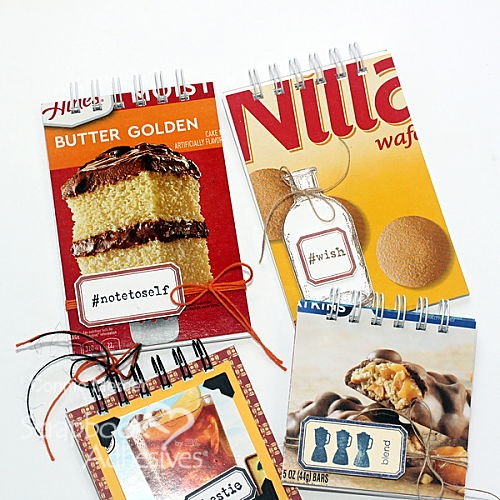 Thanks for stopping by!
Connie Mercer
Creative Time: 40 minutes
Skill Level: Beginner
Materials Needed:
Scrapbook Adhesives by 3L®
Adhesive Sheets 4 x 6in.
Creative Photo Corners Black
3D Foam Squares White Small
Other
Stamps: Darkroom Door, Joy Clair, and Stamper Anonymous; Patterned Paper; Binding Tool and O-Rings; Twine
Save to Pinterest!