Hello crafty friends and welcome back. Tracy here, and for me this time of year means that Canada Day is coming up VERY soon. We love to celebrate our country, and I thought I would share a Canada Day layout that I created using a favourite photo memory.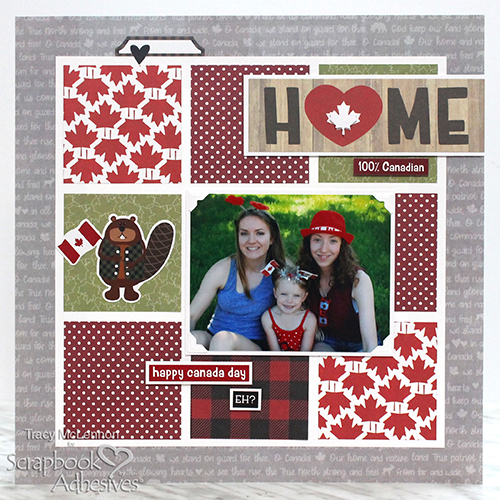 The Grid Layout Details
I absolutely love a grid design. You can play with a lot of fabulous patterns, colour, and embellishments in a fun and clean way. Here are some tips on how I created mine.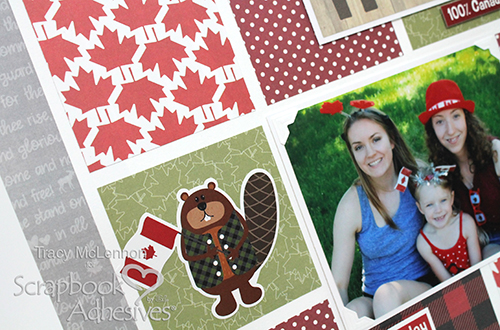 First, figure out the size of the squares you want to create with. Mine are 3 x 3-inch, and I cut eight of them.
Next, I adhered the squares, spaced apart onto white cardstock. The white cardstock breaks up all of the patterns to create a striking background that's easy on the eye.
Then adhere the layer to the base patterned paper, using the E-Z Runner® Grand Refillable Dispenser. Now the Canada Day grid layout background is complete!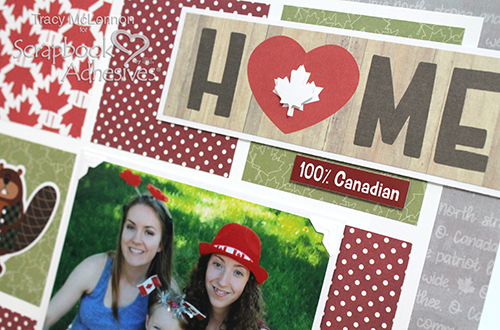 Embellish the Layout
Grab a 4 x6-inch photo and cropped it slightly to mat against a piece of white cardstock. Adhere the two layers with Creative Photo Corners White. Then adhere it to the grid layout background using Crafty Foam Tape 108ft.
Mat the "HOME" title with white cardstock, and adhere to the top of the layout using Crafty Foam Tape 108ft.
Finally, add sticker embellishments to the grid layout. Note I matted some in white cardstock and popped them up using 3D Foam Squares White Mix. Others were added directly to the layout.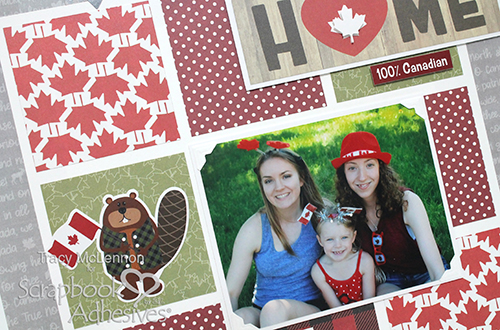 That's it to my Canada Day Grid Layout! Thanks so much for stopping by!
Tracy McLennon
Creative Time: 45 minutes
Skill Level: Beginner
Materials needed:
Scrapbook Adhesives by 3L®
Creative Photo Corners White
Crafty Foam Tape 108ft
3D Foam Squares White Mix
E-Z Runner® Grand Refillable Dispenser
Other
Patterned Papers and Cardstock Stickers: PhotoPlay Paper (O Canada Collection); White Cardstock
Save It to Pinterest!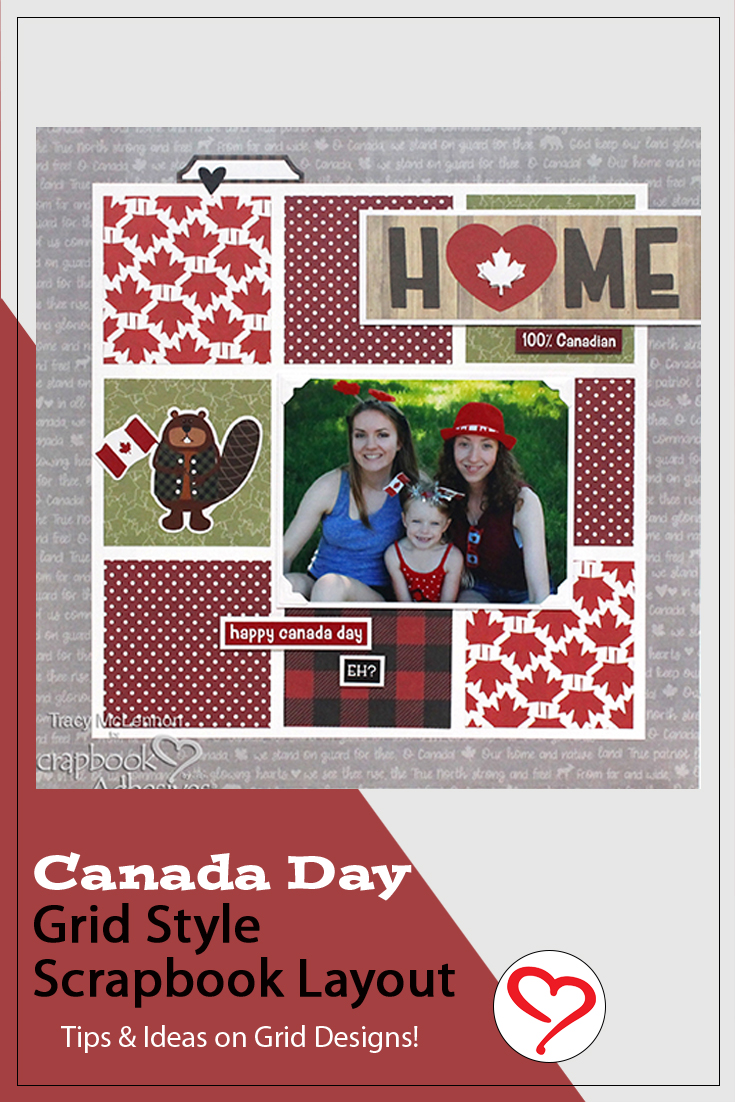 Let's Connect!