Have you ever looked at a scrapbook collection and thought, although cute, the embellishments just aren't quite what you need? That is exactly what happened to me today with my Celebrate Today scrapbook layout!
Christine joining you with a layout that showcases my teens and grandma and how I used Scrapbook Adhesives by 3L to make embellishments that better suited my needs.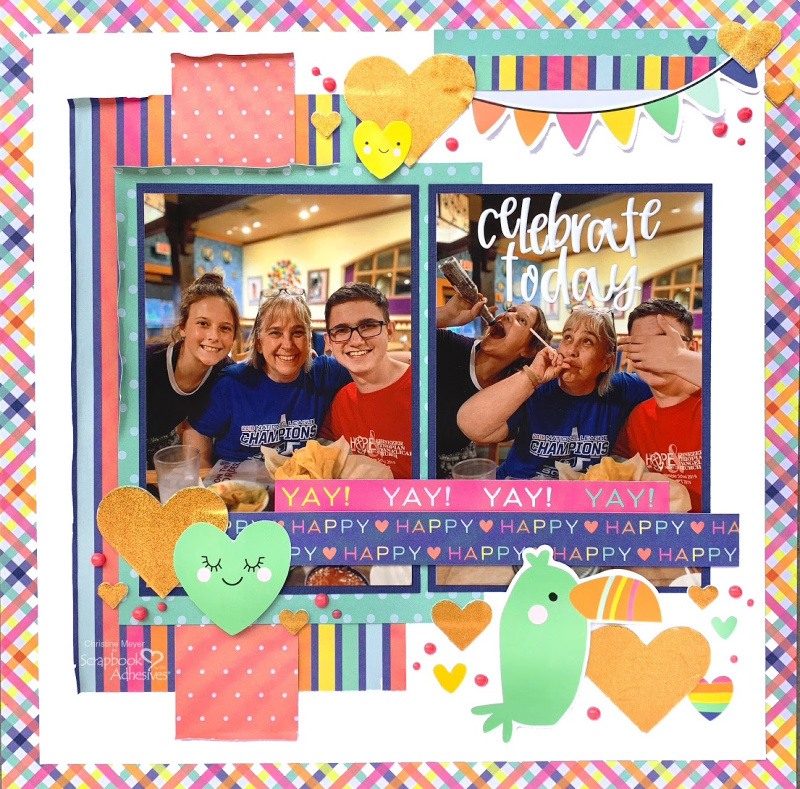 The embellishments that came with this collection were in a light and silly kawaii style. While I wanted that overall theme for the layout, I knew a bunch of the embellishments was just not going to work with my teenagers! So I decided to create some of my own embellishments using the 3D Foam Hearts.
Make Your Own Embellishments
Our 3D Foam products are incredibly easy to add foil to, making them perfect for personalizing your layout. We also have a variety of shapes available so you don't even have to do any cutting.
To add foil to the products all you do is to peel off the top layer to reveal the top sticky side. Then place the foil on top of it, rub to transfer the color, and pull the foil up. Magically it adheres!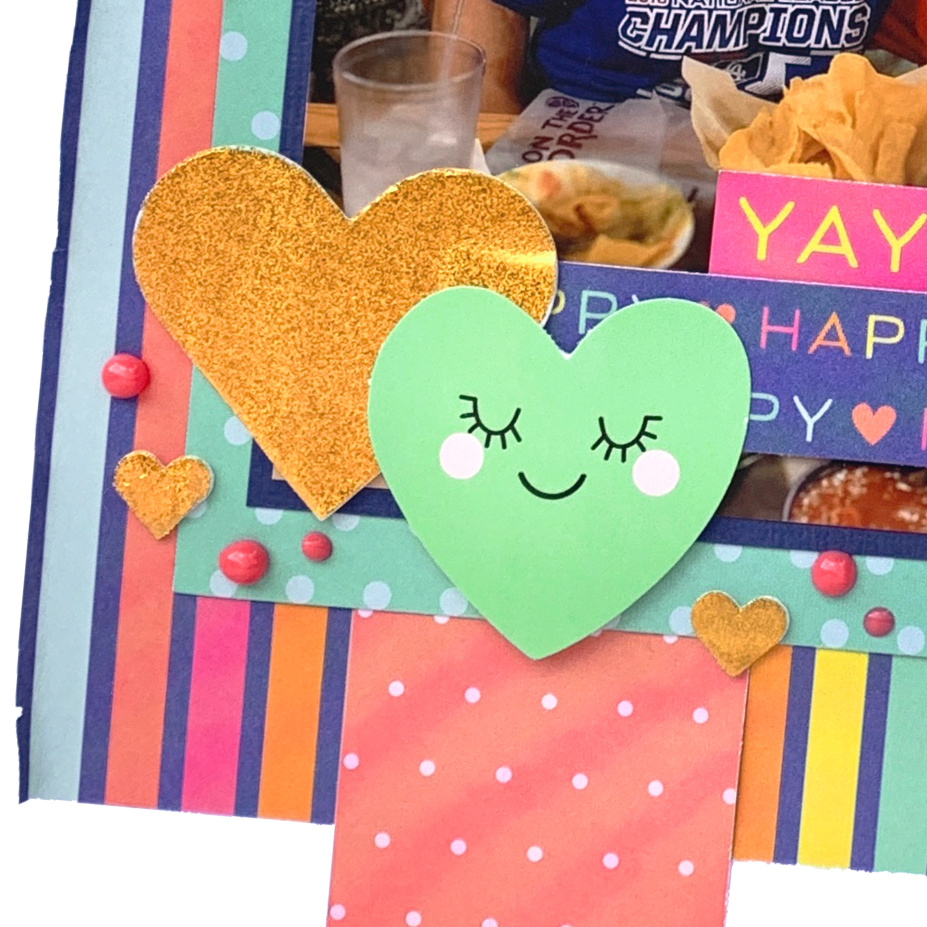 With hearts already worked into this collection – I knew that the 3D Foam Hearts were the perfect addition. Although I covered them with foil, you can cover them with so many other things as well: glitter, embossing powder, paper; there are so many possibilities!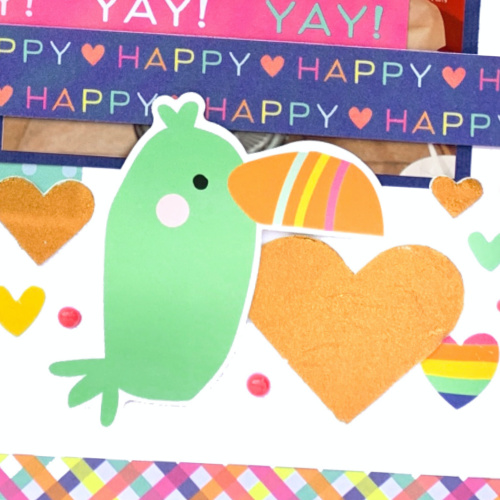 As showcased in this picture the hearts also come in a variety of sizes!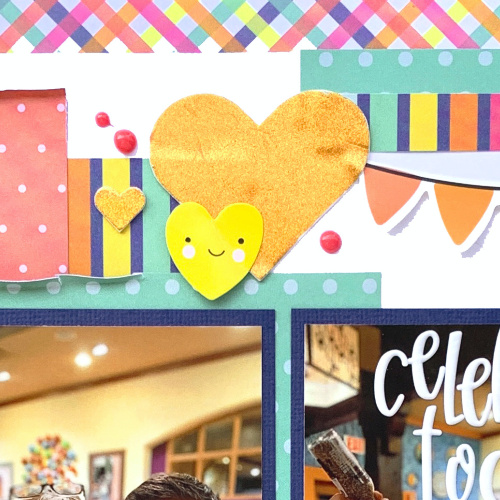 Although I've highlighted the 3D Foam Hearts, I used a couple of other adhesives on today's layout! Many elements on it, including the banner and kawaii heart seen here, were popped up with 3D Foam Squares. I also made use of the E-Z Runner Grand throughout the layout.
Celebrate Today Layout Process Video
To see how I did my foiling, as well as the rest of the layout, you can check out this process video.
Creative Time: 45 minutes
Skill Level: Intermediate
Materials Needed:
Scrapbook Adhesives by 3L®
Crafty Foam Tape 108′
E-Z Runner Grand Refillable Dispenser
3D Foam Squares White Mix and 3D Foam Hearts
Metallic Transfer Foil Sheets – Holographic Colors
Other
Scrapbook Kit: The ScrapRoom featuring Pebbles Inc. and Nuvo Drops
Save to Pinterest!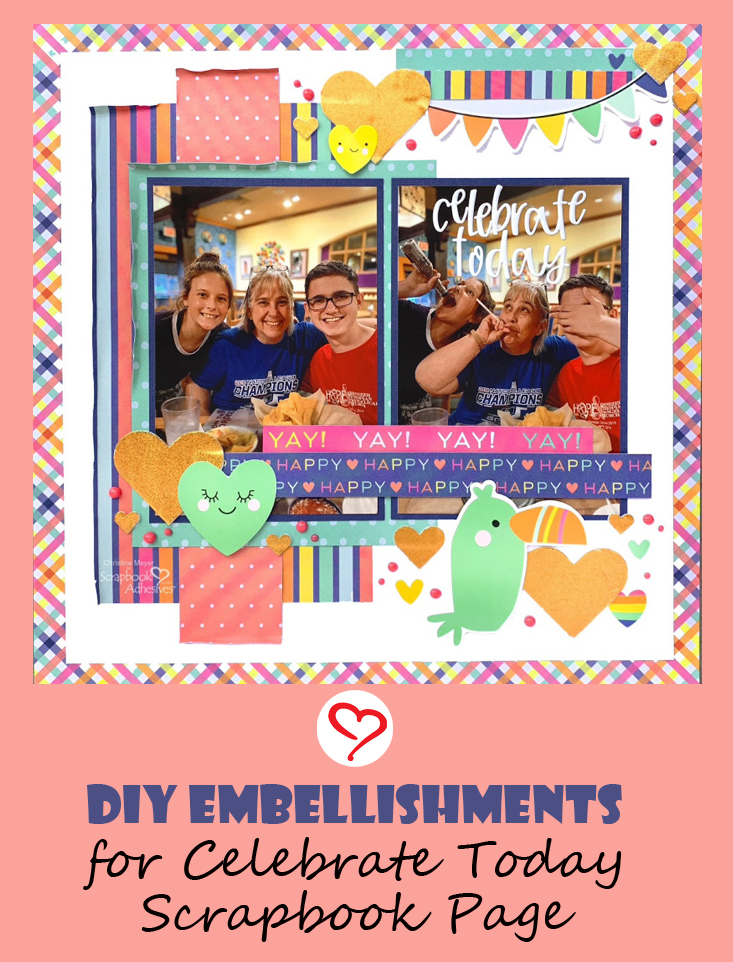 Visit our Website and Blog!
Sign up for our Newsletter so you never miss a contest or giveaway!