Hi, Connie here with some really cute Mini Coaster Clipboard made from beverage coasters. This is an old school project but I added a twist. They can lay, hang or stand. Take a look!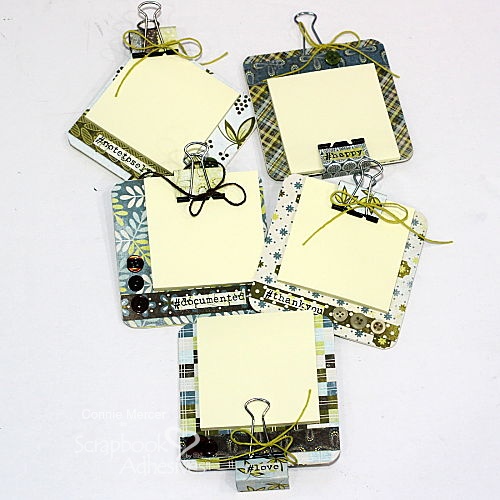 Mini Coaster Clipboard Supplies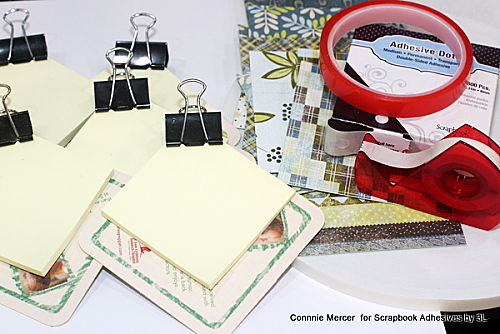 You will need some coasters or 4 x 4-inch heavy chipboard pieces for the base. Pattern paper, medium binder clips, three sets of post-it-notes, buttons, stamps and Scrapbook Adhesives by 3L.
Instructions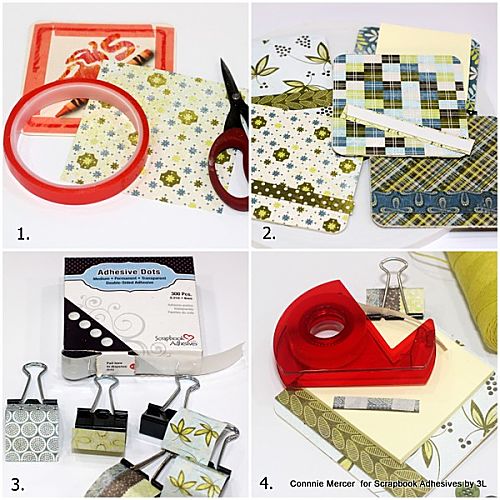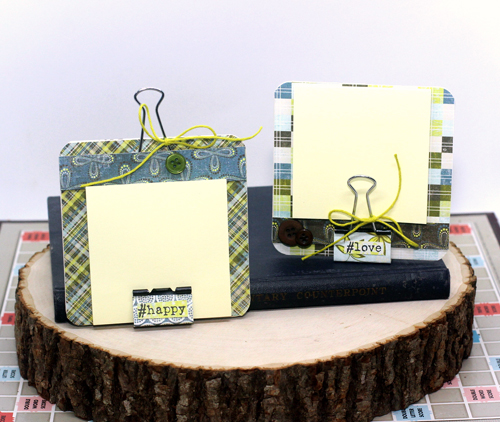 Secure the buttons with Adhesive Dots Medium. To get a hanger for the top, squeeze the clip together and the clip arm will come off.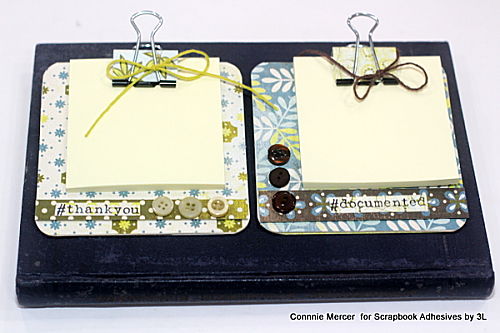 Designer Tip: The post-it-note pad is separated, in the middle, creating two pads. That works best with the medium clips.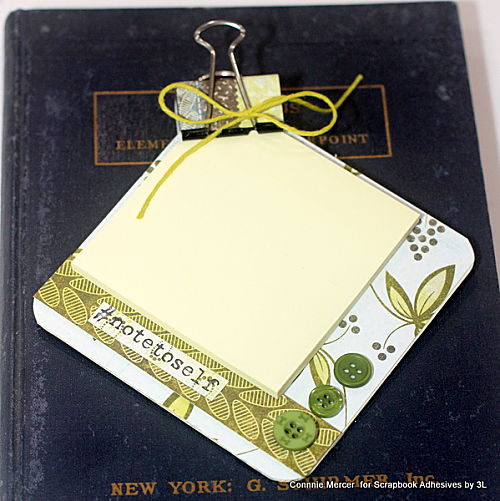 Thanks for stopping by!!
Connie Mercer
Creative Time: 40 minutes
Skill Level: Beginner
Materials Needed
Scrapbook Adhesives by 3L®
Crafty Foam Tape 108′
Adhesive Dots Medium
Crafty Power Tape
Home Hobby by 3L®
Extreme Double-Sided Tape 1/2″
Other
Stamps: Stampers Anonymous; Buttons: Buttons, Galore & More; Coasters, Medium Binder Clips, Twine, and Patterned Paper
Pin It!