Hello winter crafters! Let's embrace this season and craft along with it. Here are all of the details on how I created this Let's Snuggle Snowflake Slimline Card.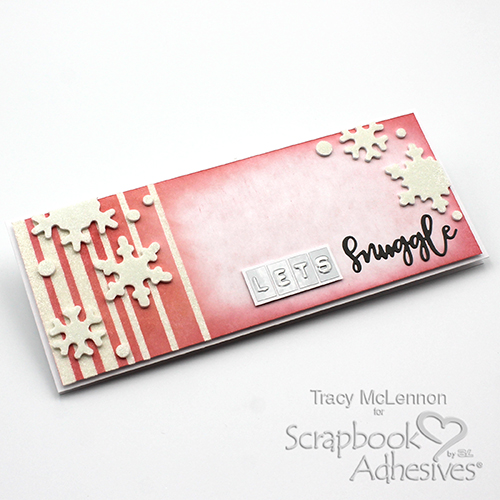 Slimline this Season
Slimline cards are all the rage right now, and I love them. Start by cutting a slimline card base at 8.5 x 7-inch from white cardstock, and fold in half creating a card that is 8.5 x 3.5-inch. For a card panel, cut a slightly smaller card front to embellish that is 3.25 x 8.25-inch.
Embellishing the Card Panel
Start designing the Glitter Snowflake Card by creating the striped details on the left-hand side of the card panel using Extreme Double-Sided Tape 1/8in and Extreme Double-Sided Tape 1/4in.
Using Distress Oxide Ink and a blending tool, blend the background on the left-hand side, as well as the edges of the Glitter Snowflake Card front.
Wear Your Adhesive on the Outside
Remove the adhesive backing of the Extreme Double-Sided Tapes and pour ultra fine glitter on top. Press the glitter into the tape to secure and shake off the extra glitter.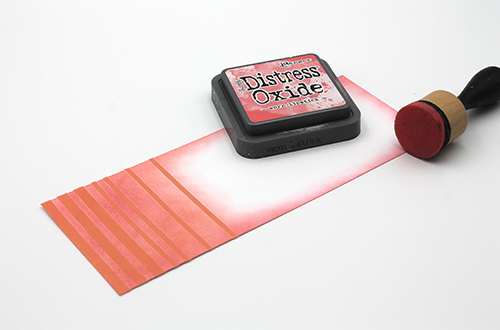 Add the die cut "Snuggle" using the Dual Tip Glue Pen. For the matted letter stickers, use Thin 3D Foam Squares Black Mix to adhere to complete the sentiment.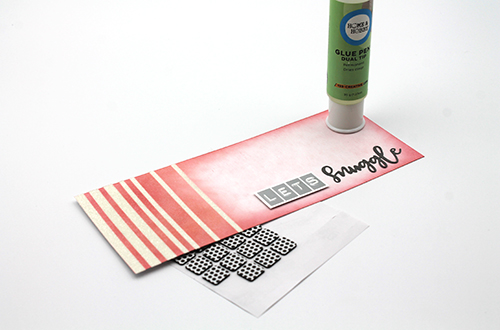 Next, place the 3D Foam Snowflakes on the card panel. Remove the top liner and cover the snowflakes with the same ultra-fine glitter. Press the glitter in and tap off excess.
For a little more dimension, add the card panel to the card base using Crafty Foam Tape White.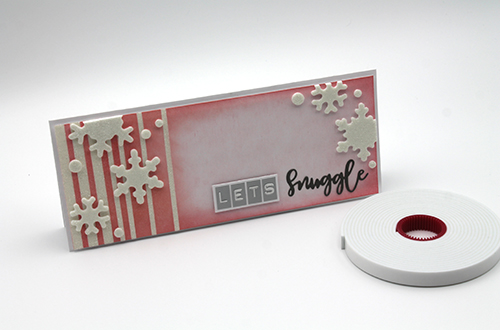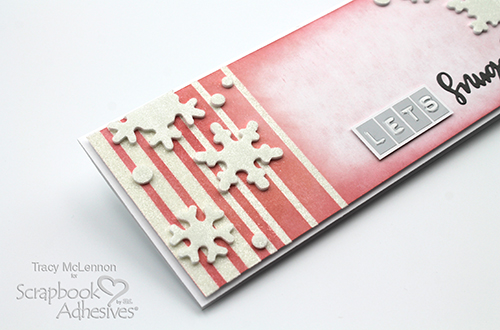 What better to brighten a loved one's day than a Glitter Snowflake Card!
Happy Crafting! Thanks so much for stopping by!
Tracy McLennon
Creative Time: 45 minutes
Skill Level: Intermediate
Materials needed:
Scrapbook Adhesives by 3L®
Thin 3D Foam Squares Black Mix
Crafty Foam Tape White
3D Foam Snowflakes
Home Hobby by 3L®
Dual Tip Glue Pen
Extreme Double-Sided Tape 1/8in
Extreme Double-Sided Tape 1/4in
Other
Craft Die: Echo Park Paper (Winter Word Die Set); Ink and Blending Tool: Ranger Ink (Distress Oxide Ink in Worn Lipstick; White and Grey Cardstock; Clear Ultra Fine Glitter; Letter Stickers
Save it to Pinterest!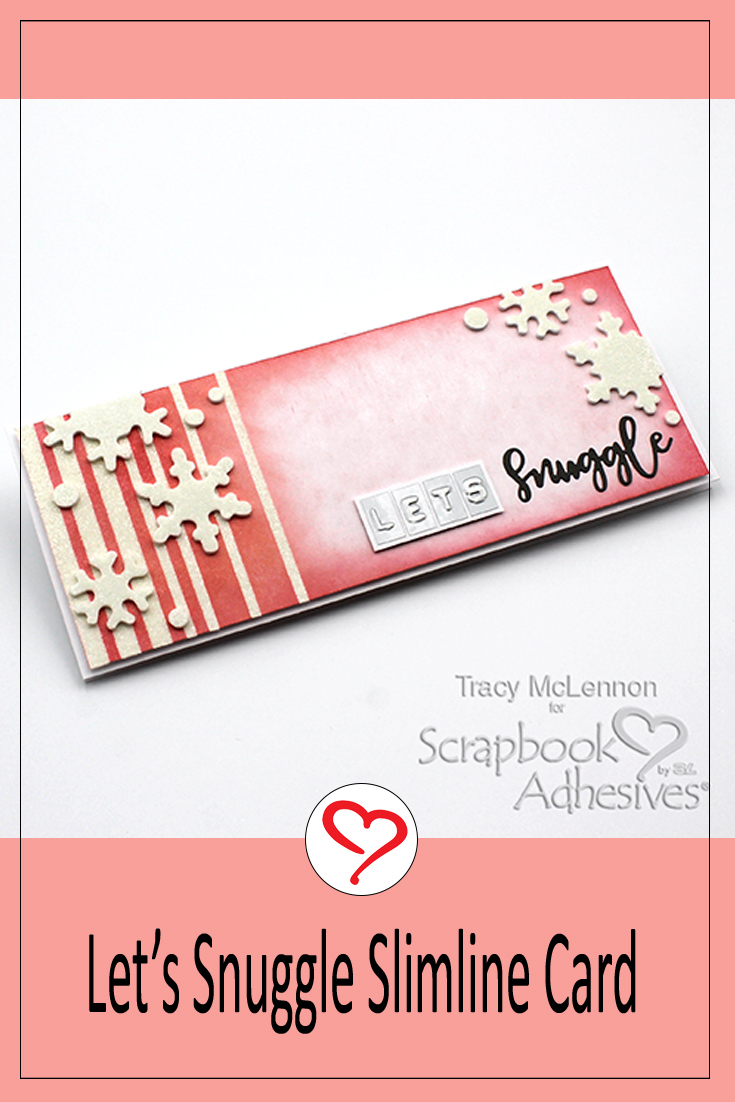 Visit our Website and Blog!
Sign up for our Newsletter so you never miss a contest or giveaway!