Hello friends!  It's Shannon up on the blog today bringing you this quick yet impactful tutorial using the Metallic Transfer Foil Sheets Nature Colors and the 3D Foam Leaves.  I wanted to use some of the Scrapbook Adhesives by 3L products to create a couple of Fall Memory Dex Cards.  I love the idea of using our adhesives as embellishments for crafting!  The 3D Foam adhesives come in lots of other shapes.  I cannot wait to try them all!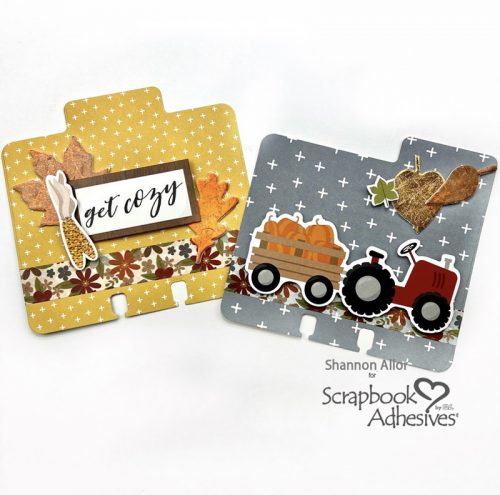 Fall Memory Dex Card Step Outs
I started out this project by creating two fun base cards using a Fall collection. Next, I chose a few colors from the Metallic Transfer Foil Sheets Nature Colors. I choose a brown, a copper, and a bronze tone to coordinate with the collection that I'm using.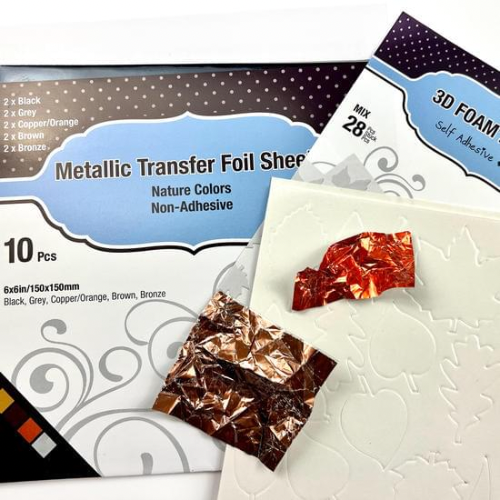 Wear Your Adhesive on the Outside with Foils
I crinkled up the foil sheets to create little cracks in the product.  I love that such an easy technique has such a big payoff!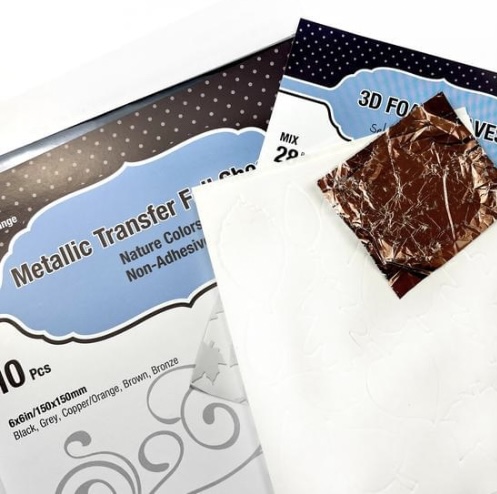 Now it's time to apply the foil to the 3D Foam Leaves! Remove the top protective layer off of the leaves and firmly press the foil to the surface. Smooth it out all over your shape using the tips of your fingers. It's totally ok if you miss a spot. Just reapply the leftover foil bits and the adhesive will grab the foil. How cool!
Let's take this idea just a tiny bit further. Use a contrasting color of leftover foil and apply it to the areas that were left bare from the crinkling technique. You will get a lovely bit of contrast and it will look even more like real leaves!
Assemble the Fall Memory Dex Cards
I love to add dimension to my projects. So I used some of the small sizes of the 3D Foam Squares White Mix on my embellishments!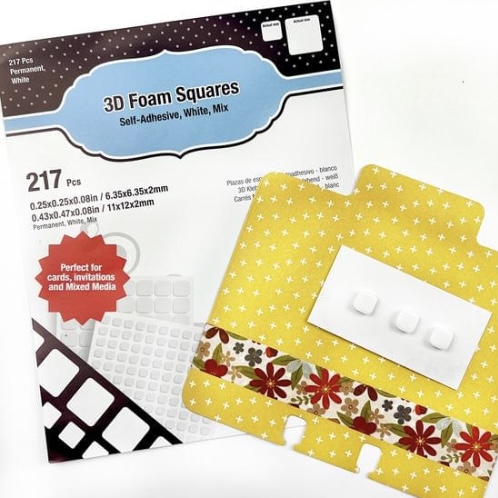 Don't you love the look of the layered foiled leaves with stickers and a bit of washi tape? Definitely a great combination for upcoming fall-themed projects!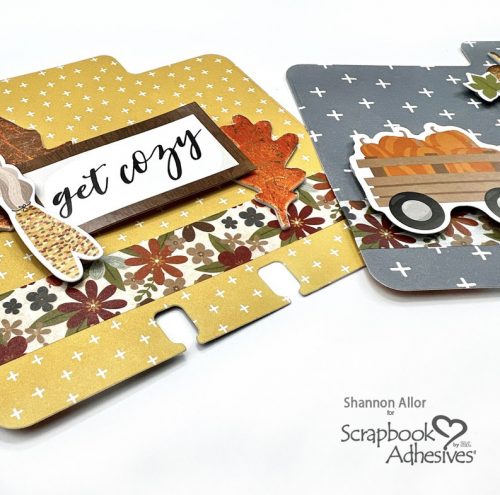 These Memory Dex cards are going to look so cute for documenting the Fall season!
Thanks for stopping by!
Shannon Allor
Creative Time: 30 Minutes
Skill Level: Beginner
Materials Needed:
Scrapbook Adhesives by 3L®
Metallic Transfer Foil Sheets Nature Colors
Save to Pinterest!