Hello Everyone!  Well, I'm sure most of use are winding  down from the Holidays now.  What a perfect time for a fun, creative (no stress) project.   This was so fun to make. I just laid my papers out where I thought I wanted them, and added photos and other  fun things as I went.
I wanted to create a project to hold some recent photos I took of my nephew and his family.   I found this box at a second hand store.  Loving to re purpose anything, I snatched it up.  Sometimes you have to look past your first impression when you see something.. and just think about what it "could be".
This was bad!  I wish I would have taken a "before" picture.  It  was mauve and country blue, and had little people and sheep. lol  Also wooden letters that said "Bless my County Kitchen".  I used Fancy Pants "Winterland" line for this project and Scrapbook Adhesives Adhesives.  I even got to use one of the new  products that will be released at CHA.  Shhhh… but I have to tell you, I totally loved it for projects just like this.  I've always loved the white foam tape for projects that I want to add dimension too..but now… we'll have the choice of white or black.  For a project like this.. where I'm using darker colors , it was great!
You can see in the photos below how great it is for added lift and dimension to longer borders, photos and for adding trims.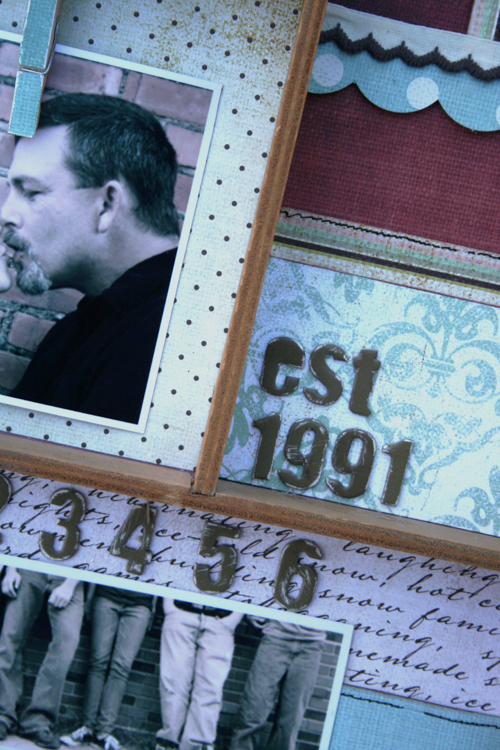 Of course I used my handy dandy MyStik® for the non dimensional pieces I was adding ,  and Crafty Power Tape for the longer pieces and ribbon.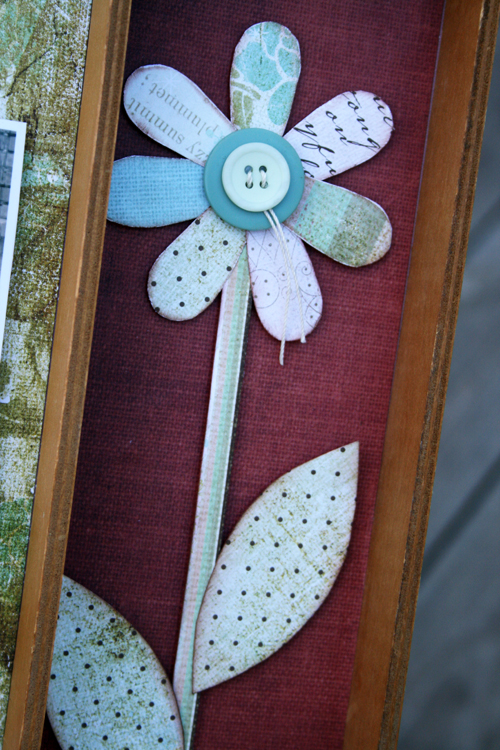 It always feels good to take something someone else has discarded  and making something fun and new with it ..that you just know will make someone smile.  I can wait to give it to them 🙂
Thanks for stopping by
Save