Hello again, I'm back today featuring a photo birthday card that I created for my mum's birthday.  It features an original photo of her as a sweet little girl and this is where the Clear Polypropylene Photo Corners proved so useful.  I was able to use them to hold the photo firmly.  At some point if my mum wants to remove the photo she can without any damage.  I've also made sure the flowers, swirls and leaves are not attached to the photo by carefully placing them and raising them up with 3D Foam Squares.  The flowers featured are Spellbinders™ Jewel Flowers and Flourishes.
Here you can see how the photo corners are virtually invisible.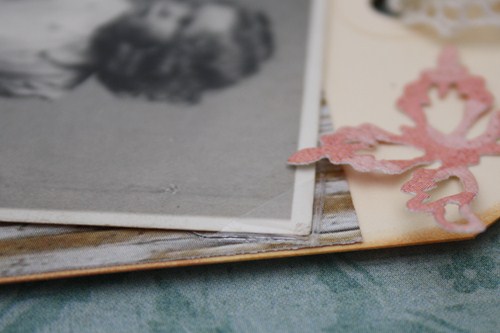 A final look at the card.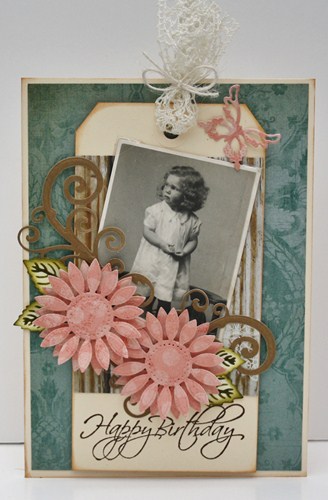 Here is a list of the products I have used.  Thanks for visiting today.