Ahoy Maties! Latisha here with you today.  A few of my daughters friends are graduating from High School in just a few short weeks.  Some are going to prestigious colleges, some are staying close to home an attending the local community college, a few are going into the military, a couple are heading off to the Air Force & Naval Academies, and a few are planning on taking a year off to travel.  Oh to be young again and have the world as your oyster!
I have yet decided what to give as gifts, but I have started working on my cards.  The card I am showing today is going to a graduate, that is heading off to enlist in the US Navy.  I wanted it to be fun, but patriotic at the same time, but also be supportive of the choice in career.
Ahoy Matey Card
**Tip** After I tied the twine from the anchor and button chipboard pieces, I placed a Dodz Adhesive Dots Small over the twine to secure it in place.  I left the plastic piece over the top, then placed 3D Foam Squares over the plastic, for added dimension.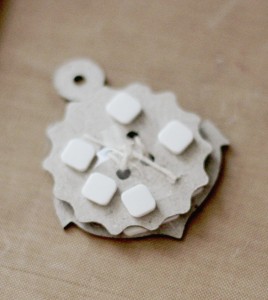 Supplies:
Dodz Adhesive Dots Small, 3D Foam Squares Small White, E-Z Dots Permanent Refillable

Save
Save
Save