Hello everyone!
It's Kelly here to share a different kind of Fall scrapbook layout…one that involves flowers! A couple of weeks ago I took a short trip to Phoenix, Arizona, and was able to experience Fall in the desert.  Well, it certainly is different than my Fall in Canada!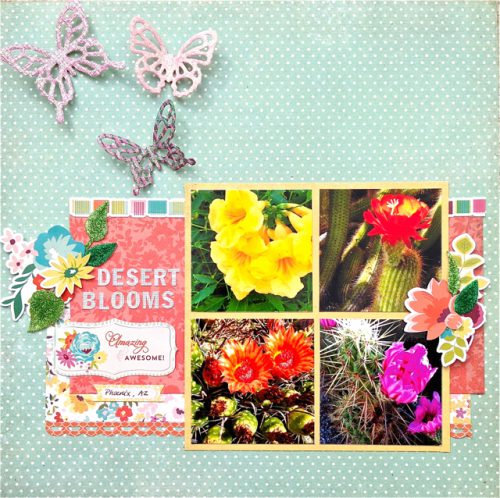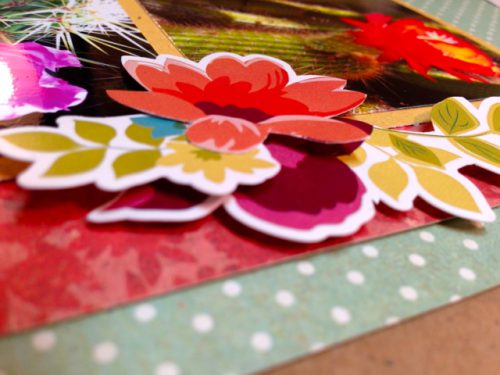 These 4 photos are from a tour through the Desert Botanical Gardens, a beautiful conservatory of desert landscape and vegetation.  And was I surprised to see all the beautiful flowers blooming!
To adhere my photos and papers, I used the MyStik® Permanent Strips Dispenser.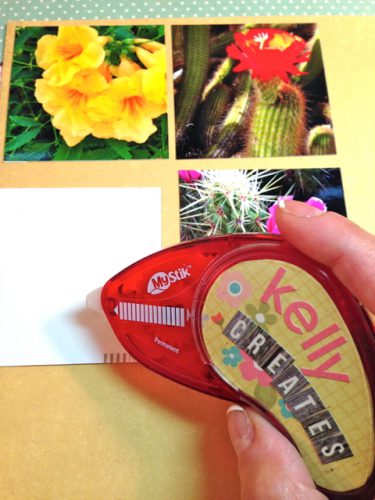 Have you personalized your MyStik® yet? I was at the Great Canadian Scrapbook Carnival in Calgary on the weekend (hosted by Canadian Scrapbooker Magazine), and there was a contest for altering the dispenser: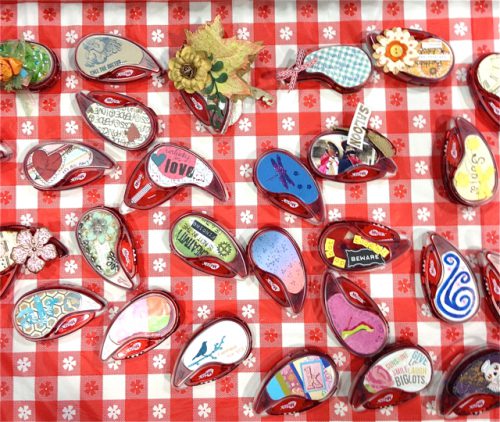 Wow!  Look how creative these designs are! You won't ever lose your adhesive again when you're scrapbooking with friends (unless they like your personalized design better than theirs ha ha!)
But back to my layout….I used 3D Foam Squares to pop up the stickers and butterflies: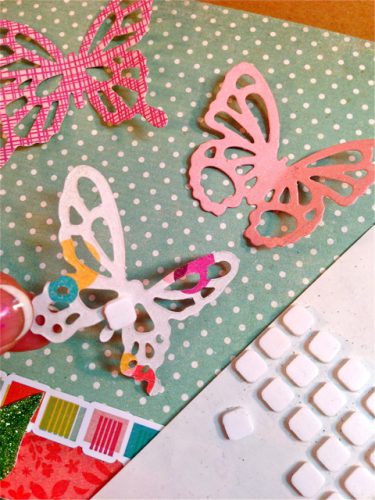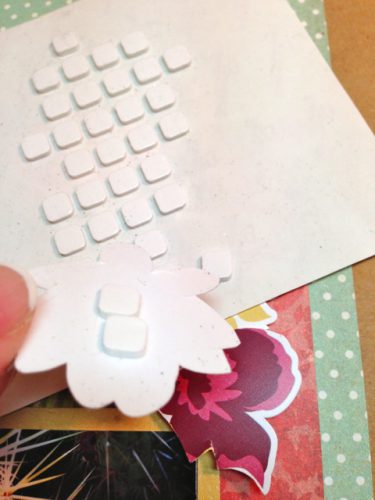 I added some green glittery 3D Foam Leaves: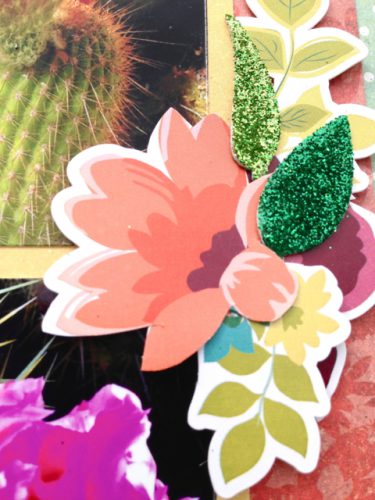 Two different shades of green glitter make these leaves sparkle: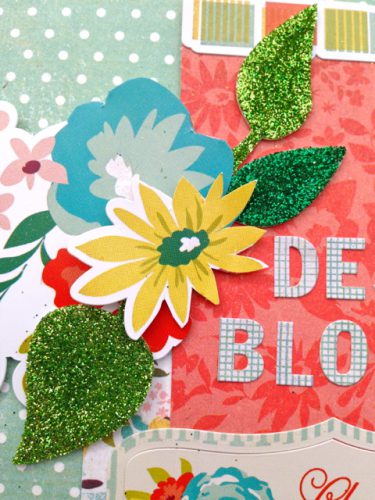 I left the leaves in the foam sheet when I added the glitter: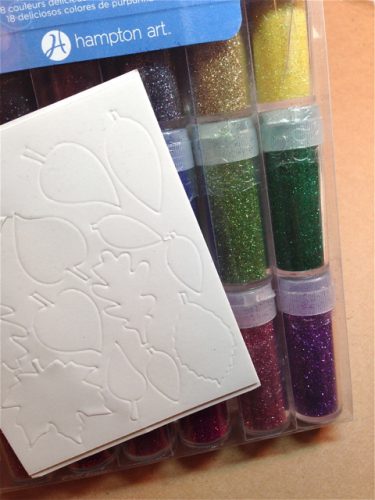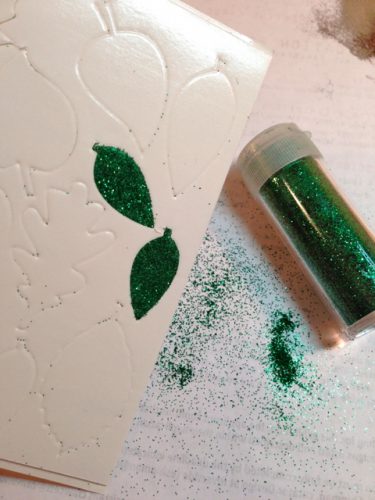 I love the pretty shine they add to the design!
Now that I'm home again, it's back to the REAL autumn….yellow, red, orange and brown! I hope you're enjoying a beautiful Fall wherever you live.
Happy Crafting!
Kelly Klapstein (aka KellyCreates)
SUPPLIES:
Basic Grey papers and stickers
Hampton Art Glitter
Ranger Stickles
Spellbinders butterflies
Kuretake Zig Millenium pen
Layout Sketch Design by Sue Sykes for Canadian Scrapbooker Magazine
Save
Save
Save