Who doesn't love a fuzzy bunny?! Couldn't resist with this silhouette and Fun Flock 🙂 Hello, Kimberly here with a card just in time for Easter. Using the 3D Foam Easter Shapes make this card quick, easy, and adorable!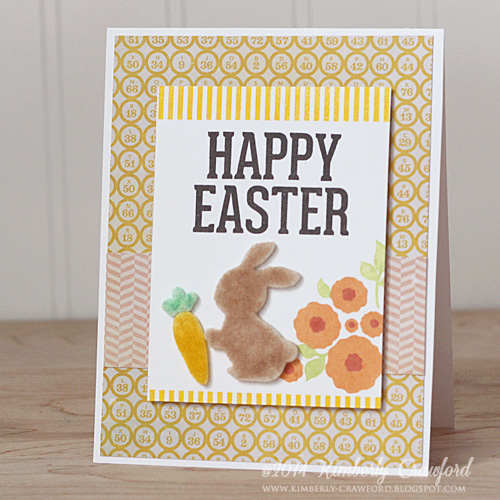 Bunny Card Basics
The card base was layered with patterned papers. I always use E-Z® Runner Permanent Strips Refillable to adhere all my paper to projects. Then I cut out a piece of cardstock and stamped upon it with various images. When I adhere panels like this to my cards, I reach for my 3D Foam Squares Regular White.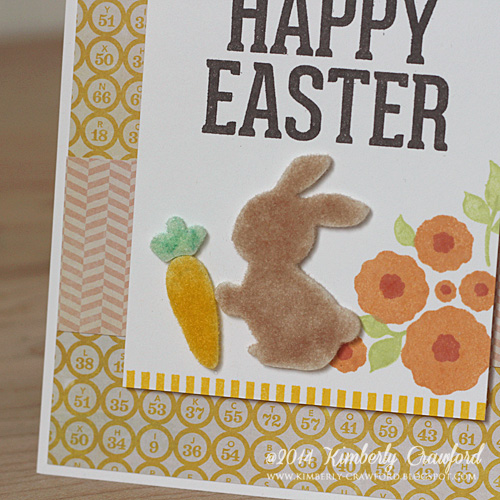 Fuzzy Details
And now for the darling bunny! I peeled the shape carefully off the backing sheet of 3D Foam Easter Shapes and placed it on a craft mat. Then I generously poured flock over the top. Gently burnishing the into the bunny in a circular motion with my finger, I tapped off the excess. I repeated the same process for the carrot and its top. I love how they are separate to allow you to be creative with each piece!
See below a quick video on How to use 3D Foam Shapes.
For more Easter project inspiration, click: DIY Easter Crafts on Parade.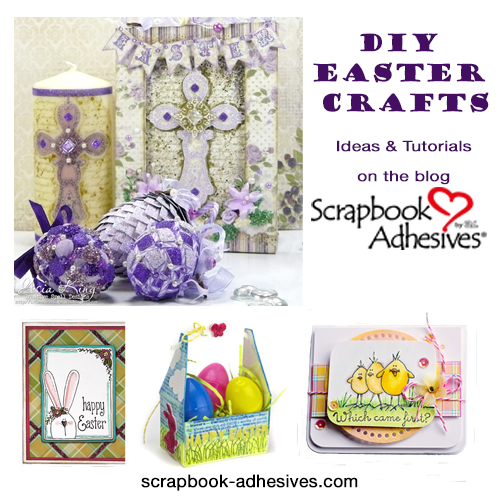 Thanks for stopping by!
Kimberly Crawford
Scrapbook Adhesives by 3L®:
3D Foam Easter Shapes
3D Foam Squares Regular White
E-Z® Runner Permanent Strips Refillable
Other:
Stamps, Ink, Cardstock (My Favorite Things), Patterned Paper (Crate Paper) and Fun Flock (Stampendous!)