Hello everyone!  It's Kelly here to share an anniversary card I made for my husband.  It's a big one…25 years! Although it's not until mid-August, I decided to make it now because I know August will be very busy.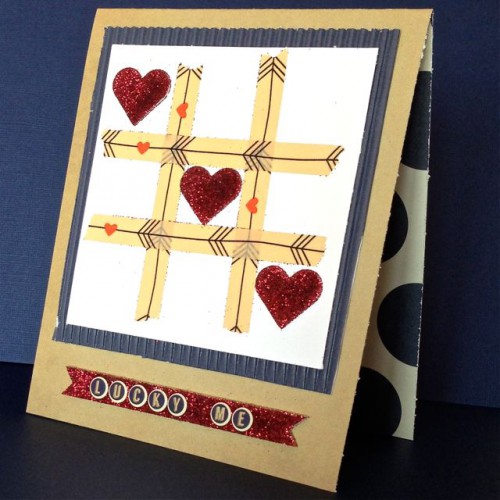 It can be tricky to make a 'masculine' anniversary card, but I think I pulled it off!  I was inspired by the Freckled Fawn washi tape during the blog hop last week and thought of this tic-tac-toe design.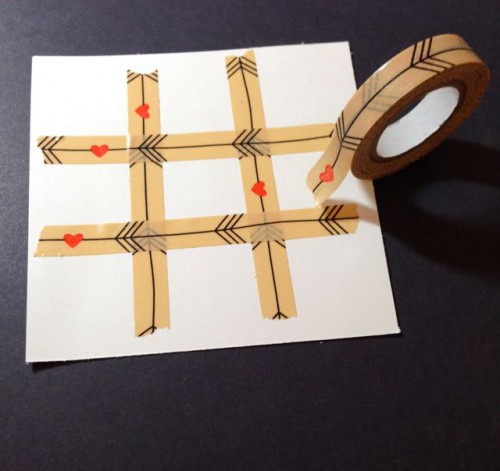 It only took me a minute to create this design with the washi tape!  Love it!  Another tape I love is the Crafty Power Tape, which I used to adhere all my card layers together.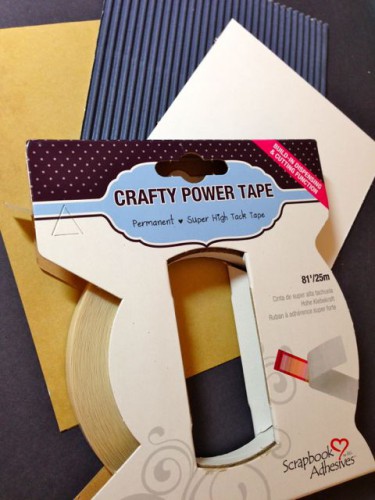 I used 3D Foam Hearts and red glitter instead of X's and O's as the tic-tac-toe idea.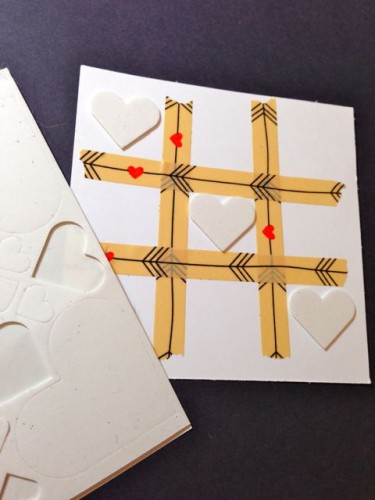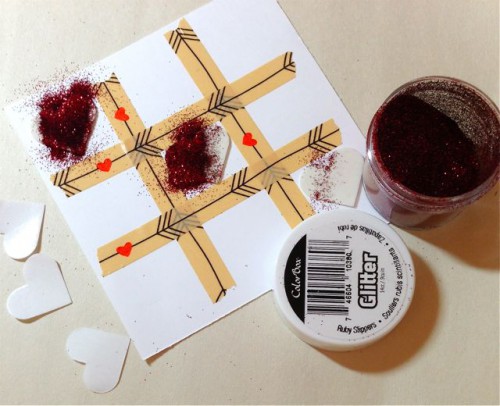 To create a glitter banner for my "Lucky Me" sentiment, I used Crafty Foam Tape and cut notches into the ends using non-stick scissors.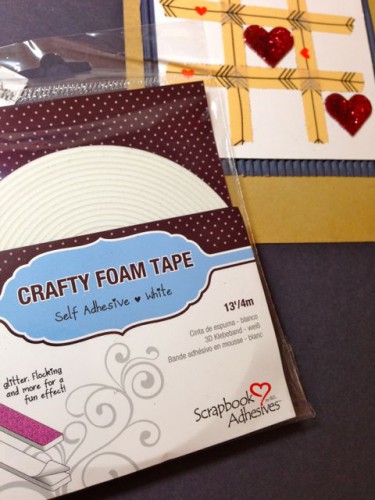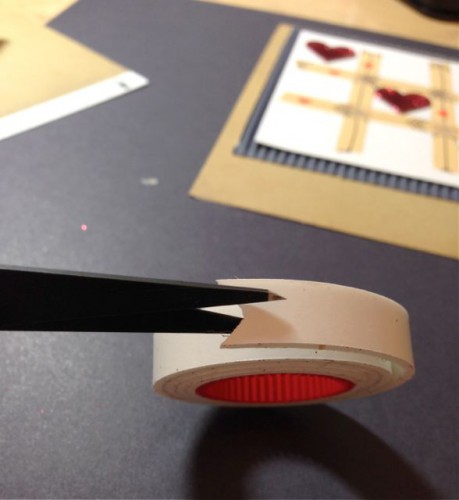 After placing my Crafty Foam Tape banner across the bottom of my card, I added more red glitter, to match the 3D Foam Hearts.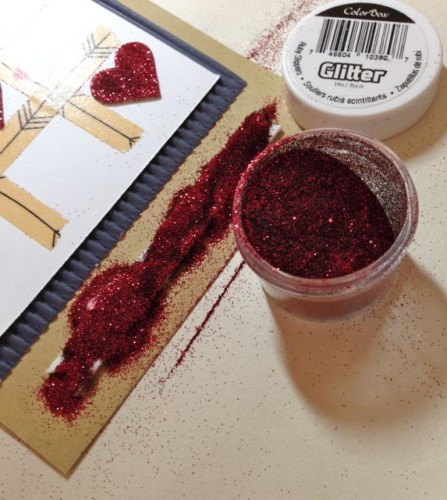 Then I placed alphabet stickers on top to spell out "Lucky Me."
I definitely feel lucky I said "I Do" to the man of my dreams 25 years ago!
Happy Crafting!
Kelly Klapstein (You can visit Kelly's blog www.kellycreates.ca)
ADHESIVES: Crafty Power Tape, Crafty Foam Tape, 3D Foam Hearts
SUPPLIES:  FancyPants Designs papers and stickers, Clearsnap Glitter, Freckled Fawn washi tape, EK Success Cutterbee Scissors
Save