Wow, it's October!Today I'm showing some of our fun products on a very simple but meaningful card.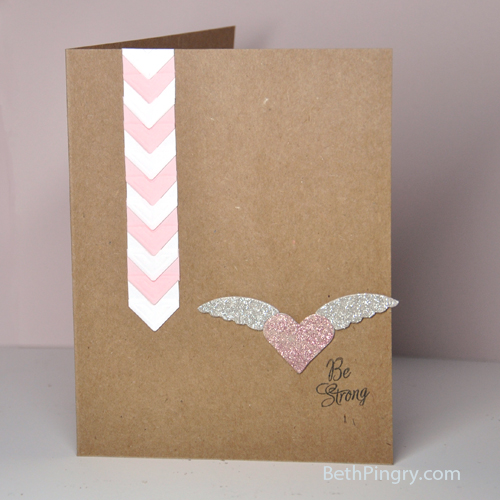 I used our White and Pink Creative Photo Corners to make a chevron border down the card. You simply start layering the corners one on top of the other!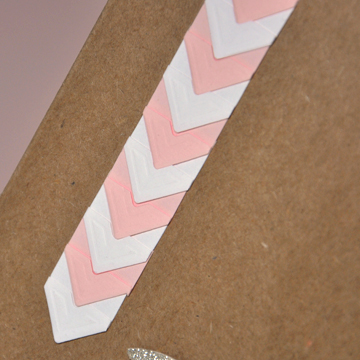 Then I used glitter on the 3D Foam Wings and 3D Foam Heart.  I stamped the sentiment and it's done!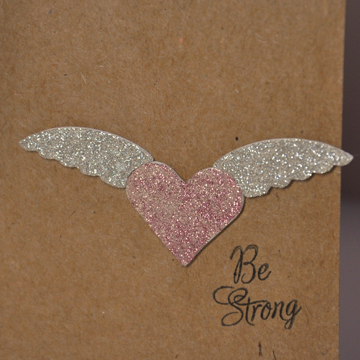 Love those Pink Creative Photo Corners! But they're only available during the month of October, so do stock up, ask for them at your favorite retailer!
Here is why they're only around for October:
October is Breast Cancer Awareness Month, and we are again featuring product which supports the National Breast Cancer Foundation.
"The National Breast Cancer Awareness Foundation's mission is to help women now by providing help and inspiring hope to those affected by breast cancer through early detection, education and support services.

Breast cancer is one of the leading health crises for women in the United States. 1 in 8 women will be diagnosed with breast cancer in their lifetime. There is currently no known cure for breast cancer, and its early diagnosis is critical to survival."  source: NBCF website
This year our limited edition Pink Creative Photo Corners are available only during the month of October. When you purchase these, a portion of the sale is donated to the National Breast Cancer Foundation.
Also specially featured this month are the 3D Foam Wings and 3D Foam Hearts. What an inspiring combination! Our 3D Foam Wings support the Charity Wings Art and Craft Center, with a donation from each item sold.
"The mission of the Charity Wings Art & Craft Center is to be an inspiring place for people of all ages to Gather, Give Back and Create; as well as to partner with other charities to give free classes to those who can benefit from the Hope, Happiness, and Healing that art can provide!" source: Charity Wings Website
Watch all month as we feature these products on the blog!
I used these supplies on my card: