Michele here with a Valentine's Day card! I've noticed that I have been on a pink/coral/gold kick these days! So please forgive me if I am being somewhat repetitive. I used some of my favorite Scrapbook Adhesives by 3L products to create my glittery dimensional card.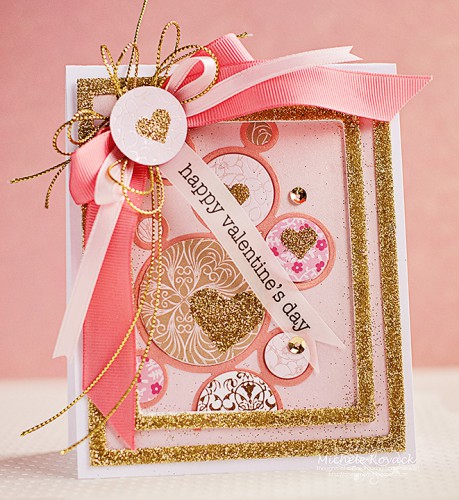 I have a step by step photo tutorial to share my chaotic creative process! 😉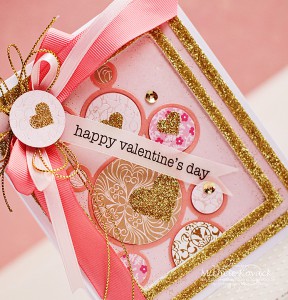 I've been asked many times if I have a plan when I am starting a card.  Nope, not really. Though I do try and pick papers first to inspire me.  From there the project takes on a life of its own. For today's card I used some older papers in my stash.  (I've got lots and lots of old paper!)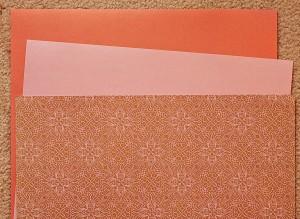 Does this die cut also look familiar?    I can't seem to get away from some of my favorites. They just seem to suck me in!
I love these 3D Foam Frames. Such an easy way to add dimension to a card without a crazy amount of bulk!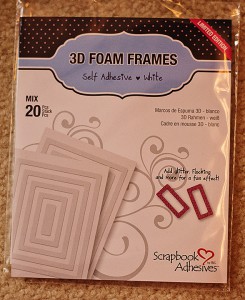 The frames are double sided so I peeled one side off and stuck it directly to my pink background paper.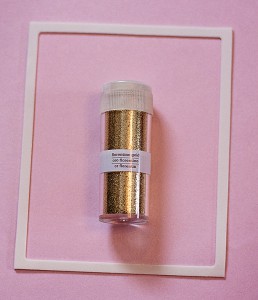 I peeled the other side off and dumped my gold glitter over it.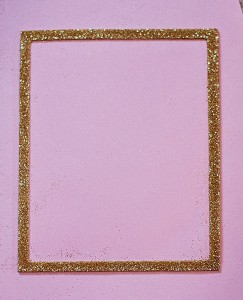 I had several different circles from the die cut above and knew I wanted to place many of them back into the die cut.  But first I added  3D Foam Hearts to random circles.
And of course, add more glitter!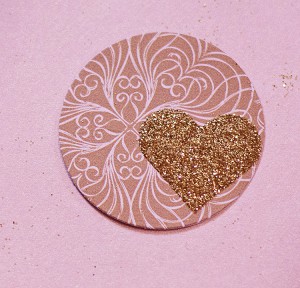 I placed the circles on my paper and decided that I wanted a second frame.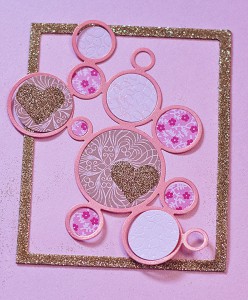 I added the second 3D Foam Frame and cut off any excess circles.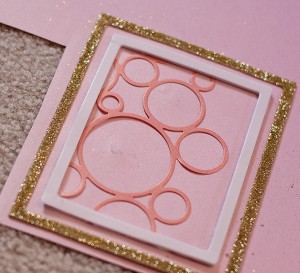 Once again, I dumped more glitter over the frame.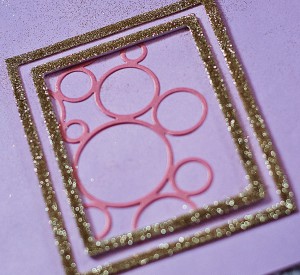 I am often asked about my bows.  I rarely "tie" a bow the traditional way.  Instead I overlap each loop and pinch in the center. For this card I did this with two bows and placed them on top of one another.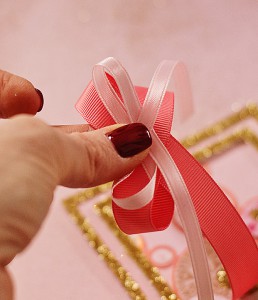 Then I take coordinating string and tie it off in the center.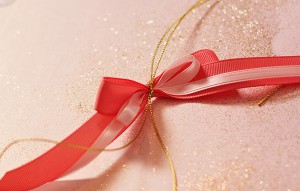 I added a sticker to vellum and placed it under my bow.  I didn't like how the sentiment was resting on the card.  I wanted it curved a bit.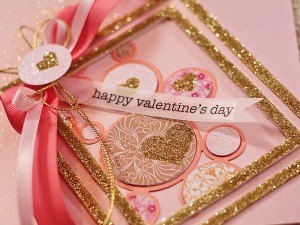 So my Dodz™ Small came to the rescue!  Just place a small Dodz™ at the end of the sentiment….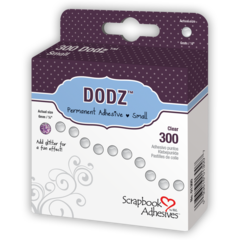 Voila!  A curved, dimensional sentiment!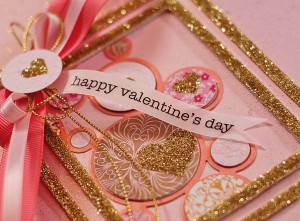 The whole thing was adhered to the front of my card using E-Z Squares®.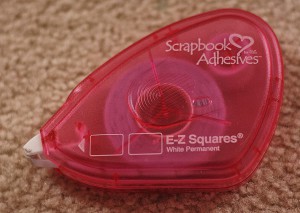 Here is one last look at the finished card.  🙂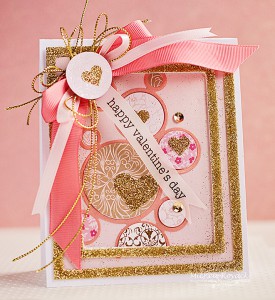 Thank you so much for stopping by today!!
Supplies:
Dodz™ Small
3D Foam Hearts
Other Supplies:
Circle die
Sticker
Vellum
Ribbon
Gold cord
Sequins
Gold glitter