Hello- AJ here with a shaker card tutorial using our Keepsake Envelopes.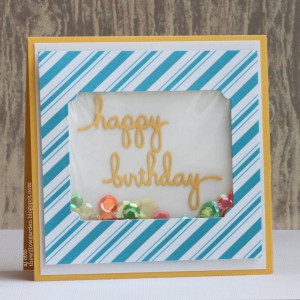 I have been seeing shaker cards everywhere lately, and figured I have more than enough sequins to whip up a few. I also remember about 10 years ago they seemed to be really popular, and I remember making a few…but I cant find any acetate in my house….so Keepsake Envelopes to the rescue.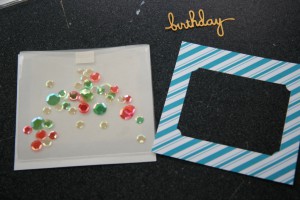 Here I have placed a few sequins into my envelope, and already die cut my frame to cover it.  Adhere the flap down on the envelope, (you can also add a few strips across the top as well to help hold them in.)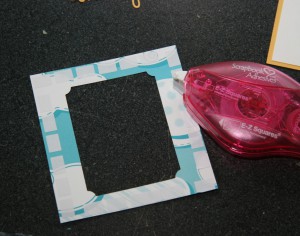 Using the E-Z Runner® Permanent Strips Refillable, go ahead and lay some adhesive onto the backside of your frame.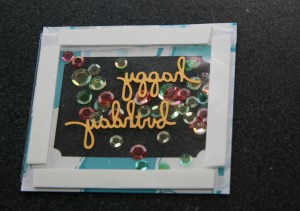 Remove the white liner, and gently place your smaller die cut words on the adhesive backing(BONUS!) *Make sure you have them right sight up! 😉  I have decided to pop my frame up with a bit of Crafty Foam Tape.  Mostly because I can. No other reason-I pop up everything if I can.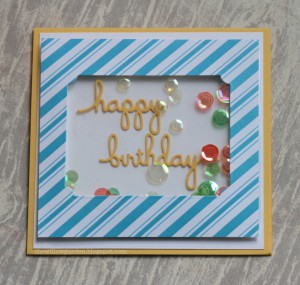 I'm sure once my daughter sees this card I will have to create a few more… It actually came together quite quickly, and if I ever decide I want to quit being addicted to sequins, I can dump them all into my Keepsake Envelopes and make a few hundred cards!
enjoy! 🙂 AJ