Happy Monday, sweet crafty friends. Lisa here with you today. I hope those of you who are moms had a wonderful Mother's Day. I am not one, except for my beautiful kitties. That counts, right? 🙂 And I don't live in the same state as my mom so I made her a Mom's Day card below.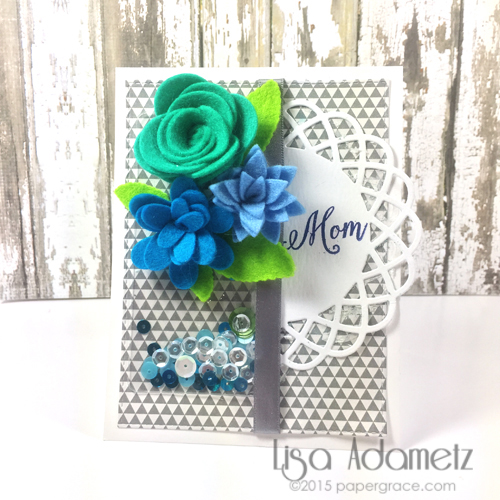 Mom's Day Card Inspiration Point
When I was planning out my card, I found myself thinking about this beautiful You're Special Shaker Card by Michele Kovack. I absolutely love Michele's gorgeous, feminine style.
I did many things the same way that Michele did, but I always follow my own flow. What my own creative, crazy brain tells me to do. 🙂
Mom's Day Card Basics
I created my A2 card base with the fold on the vertical. And, using a die, I created my card front out of patterned paper. Using the E-Z Runner® Permanent Strips Refillable I adhered the card front to the card base.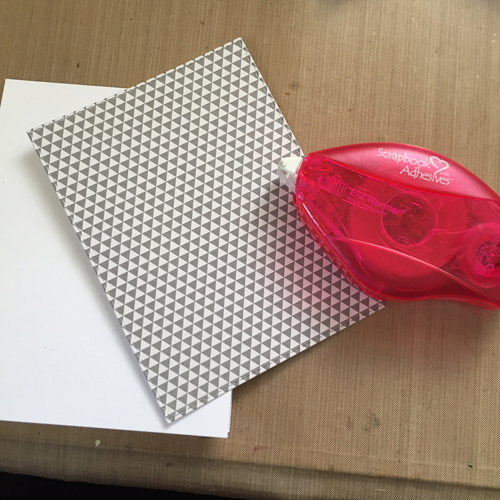 Then, like Michele, I used a few dies to create my flowers out of felt. To hold the flowers securely together I used the Adhesive Dots 3D.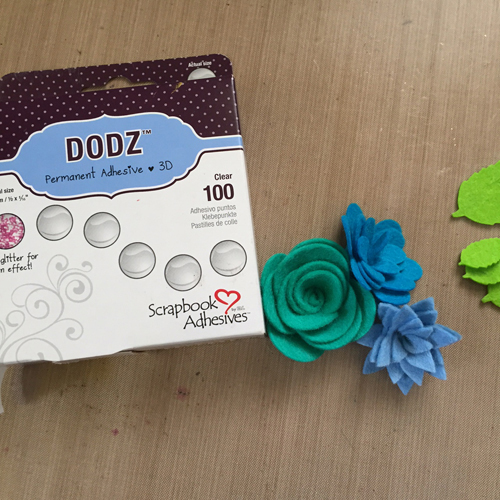 Shaker Feature
Then I broke out the Keepsake Envelopes. Which just make THE best and easiest shaker cards ever! I chose to use a long, skinny rectangular envelope which is perfect for the shape & the size of my card. Then I just filled it with pretty sequins.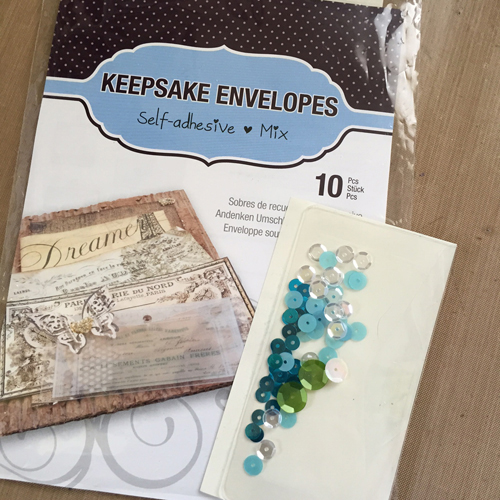 Once I had the envelope filled and the flap sealed (there's adhesive on the front flap and all over the back to make it transparent), I secured it in place to my card. I then used Adhesive Dots 3D and  Adhesive Dots Medium to adhere and secure the flowers and leaves where I wanted them.
First, I die cut a piece of cardstock using a Doily die and cut it in half. And then stamped the word "Mom" on the center in dark blue ink. Then using E-Z Dots® Permanent  I covered the backside of what I had cut and stamped. I like using the E-Z Dots® for fine details such as the Doily die since they are initially removable with a swipe of a finger before creating a permanent bond. Perfect for intricate dies!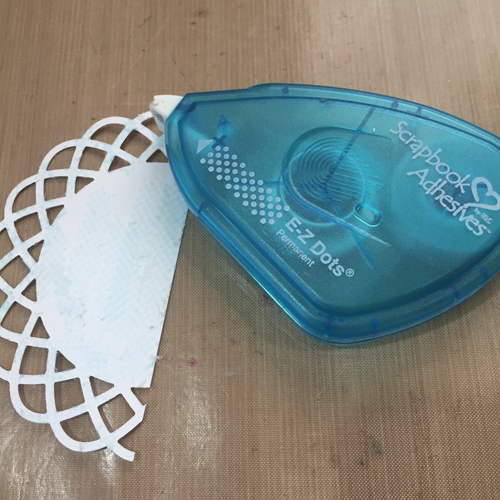 Finishing Touches
The only thing extra that I did (after I tried to make the gorgeous bows like Michele did and failed desperately) added a little bit of ribbon to my card front. I adhered this down using the E-Z Runner® Permanent Fine Adhesive. This adhesive for the ribbon since it's so perfect for vellum. It's a great adhesive.
I love how the card turned out and I'm so grateful to Michele for her beautiful inspiration. We have a wonderfully talented team here on Scrapbook Adhesives by 3L®.

Creative Time: 45 minutes
Skill Level: Intermediate
Materials Needed
Scrapbook Adhesives by 3L®
E-Z Dots® Permanent
E-Z Runner® Permanent Strips Refillable
Adhesive Dots 3D
E-Z Runner® Permanent Fine Adhesive
Adhesive Dots Medium
Keepsake Envelopes
Other
My Favorite Things Die-Namics Dies
Pebbles Patterned Paper
Essentials By Ellen Stamp (Amazing Women)
Pretty Pink Posh Sequins
Ribbon from stash
Pin It!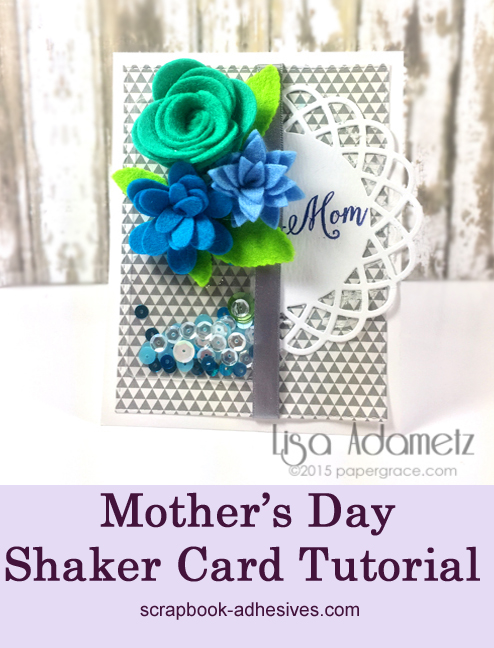 Let's Connect!