Hello everyone! Asia King here. Today I have gone into a 'blooming' overdrive with my inspirational card as my card is full of handmade florals :).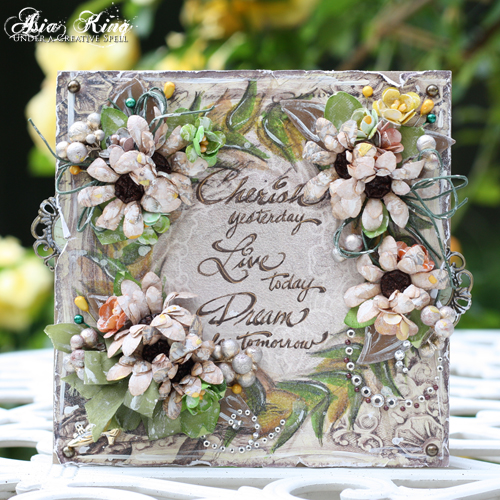 A while back Angela Ploegman posted this awesome cupcake card where she used the 3D Designer Shapes for stamping. I fell in love with this idea and wanted to try it out. So I used 3D Foam Leaves to stamp my leafy background wreath. Once I had my leaves stamped I used the impressions as a guide for further detailing with my pencils. Once I was happy with my leaves I added an inspirational quote as my focal point of the card highlighted with a gold pen.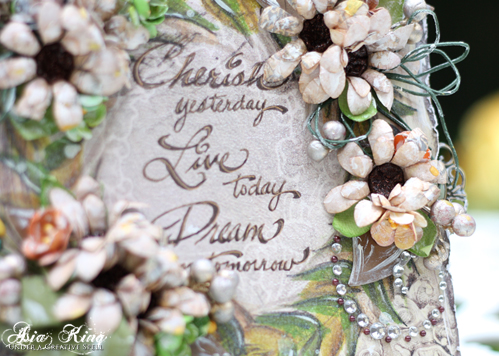 To create my daisies I punched the flowers from patterned paper and added some definition and shape with an embossing tool. To attach the layers I used DODZ Medium. Once my layers were secured I added my lovely enameled flower centres which I created by heat embossing the DODZ 3D.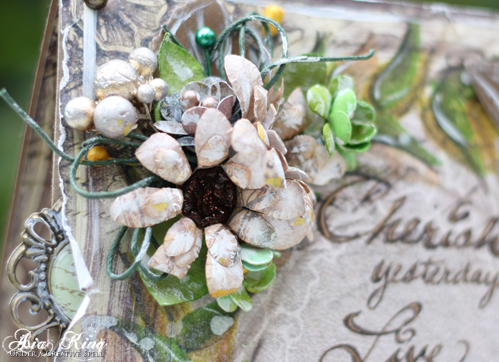 To secure my  flower compositions I added two handfuls of DODZ 3D and DODZ Medium. I also tucked in several 3D Foam Leaves covered with Brown Pigment Powder. Once all my elements were in place I added some paint highlights and a light misting with white ink spray and my own DIY sprays made from Gold and Brown Pigment Powders.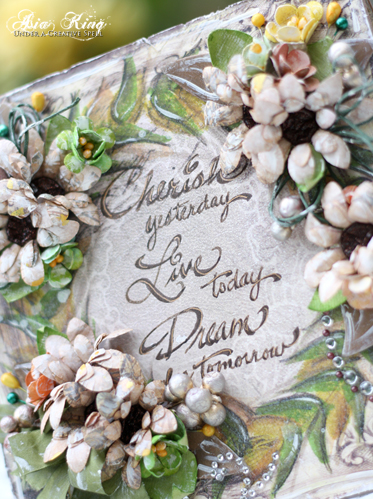 Supplies:
DODZ Adhesive Dots 3D, DODZ Adhesive Dots Medium, 3D Foam Leaves, MyStik® Permanent Strips
Other supplies:
Stampendous – Cling Cherish Dream; Mahogany Tinsel Embossing Powder
Inktense pencils – Derwent; Spiced Chai StazOn Mini ink
patterned papers; kraft cardstock, green handmade paper, DecoArt Chalky Finish – Lace paint, gold pen, flower punches (Woodware), suede twines and ribbon (May Arts).
I hope you enjoyed today's inspiration – I'd love to hear what you think! Thank you for stopping by today and see you next time!
Big crafty hugs

Save
Save