Hi everyone Laurel here again.  Are you feeling the heat?  We sure are and right now it is the perfect temperature for me, I wish it would stay like this all summer (we are in the 20s) but it is forecast to get up in the 30s… too hot for me, guess I will have to hide out in my craft room 🙂
Last time I was here I shared some boy themed cards for the students in my class.  This week I have some girl themed ones.  Although they are clean and simple they do have interest and dimension.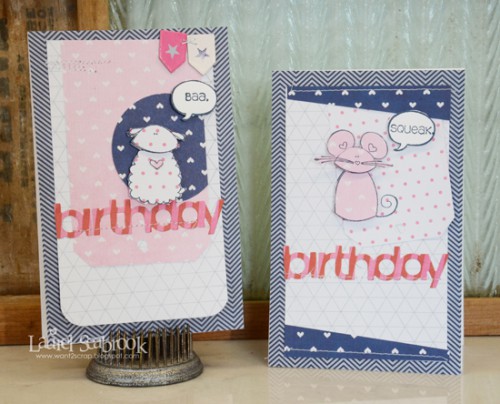 I stamped the image on the pattern paper twice.  One is to be used as the main image and the other I just used the head.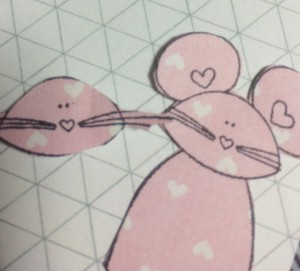 I mounted the head using some of the 3D Foam Squares and then mounted the body to the card using 3D Foam Squares as well.  So simple but added dimension that the kids love.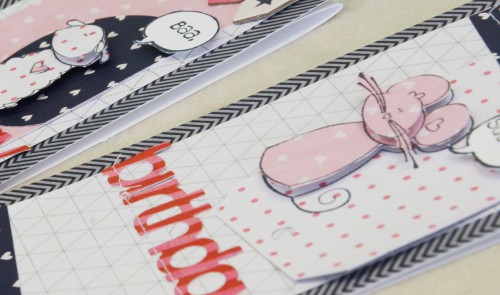 TIP:  I love to fussy cut but one thing that makes it easy is a great pair of fine tipped scissors.  With the right tool it is so fun, with the wrong one – well… just some stress that we don't need 🙂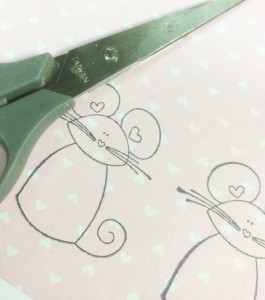 Of course I layer and adhere my main panels with the E-Z Runner® Permanent and then to a card base.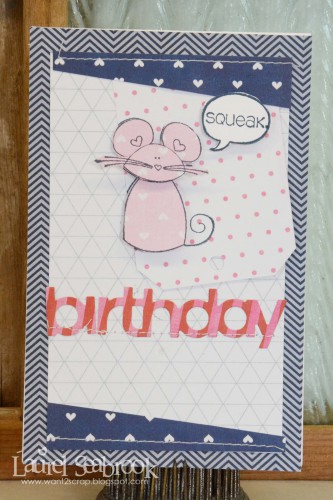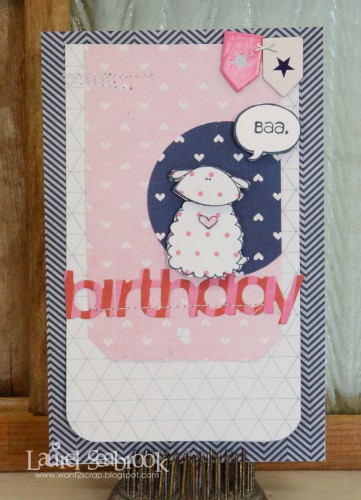 Products Used:
Other Products Used
Paper: Pink Paislee
Stamps: Unity Stamp Company
Die: Papertrey Ink
Thanks for stopping by. I would love for you to visit my blog 🙂
Laurel