Hey there! Michele here with a fun way to use your adhesives! Last year I had created a Fourth of July card using the 3D Foam Squares to create the flag. So I wanted to do a take on that.  I wanted to create a background using the Thin 3D Foam Squares and the Crafty Foam Tape in White.  It served as a fun, textural base for my flowers and sentiment.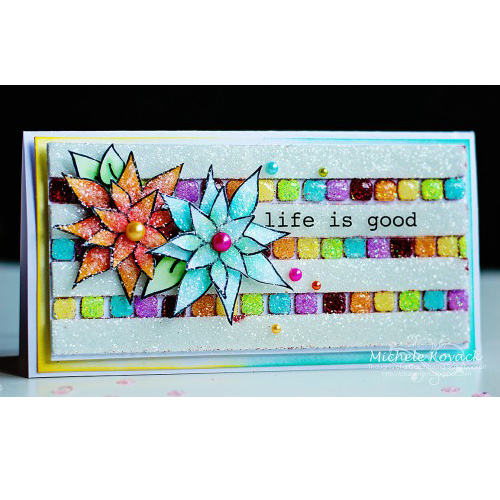 And the best part?  It has double sided adhesive! So one side sticks to the card, while the other side can be sprinkled with all sorts of fun stuff! Like glitter! Flock! Micro Beads!  I of course chose glitter because a person can never have enough sparkle in their life! 😉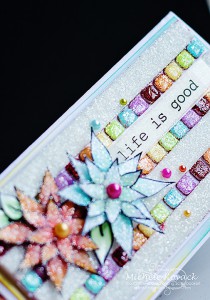 Want a quick tutorial on how I created my card?
First, you need to grab some Thin 3D Foam Squares and your Crafty Foam Tape!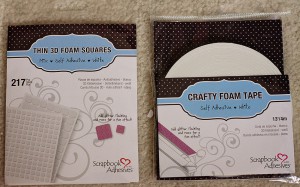 Then decide on a pattern.  I liked the idea of stripes of some sort.
I wanted to have a sort of rainbow look for the background, so I thought of the acronym, ROYGBIV, and pulled out my coordinating glitter colors.  I started with my darkest colors first.  I peeled off just the squares I was adding glitter to.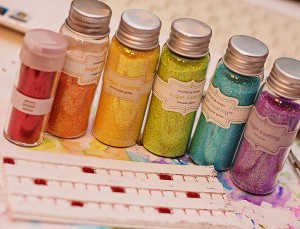 For the long strips, I wanted a clear glitter….
I love all of the sparkle….but maybe it was a bit too much?  NAH!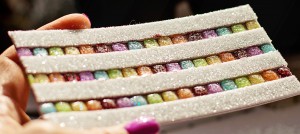 After water coloring my flowers I pulled out my Dodz™ Small to stick to the back of each flower and leaf, as well as my sentiment!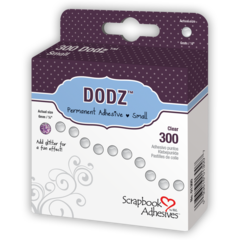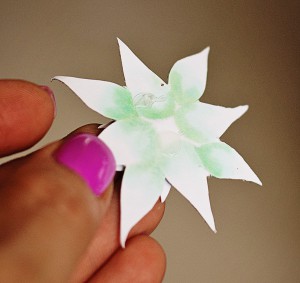 I also used my Crafty Foam Tape to adhere my rainbow colored/flower panel to the card itself. I love dimension and this tape is perfect for that!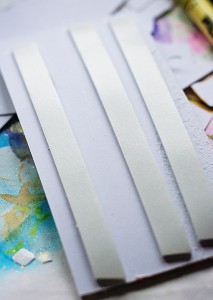 Here is one more peek at my card!  I hope I inspired you to think of adhesive as a way to create some pretty cool backgrounds!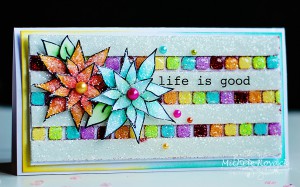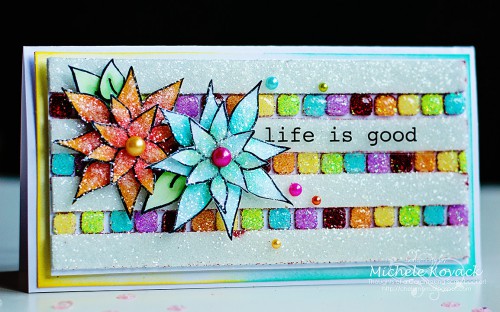 Supplies:
Glitter
Pearls
Sticker Sentiment
Stamp set
Black ink
Markers