Happy Saturday! It's Judy here today to share an easy Mother's Day project. Actually, it could be used for other occasions as well. I've put together a fun tag to add to a mason jar filled with flowers.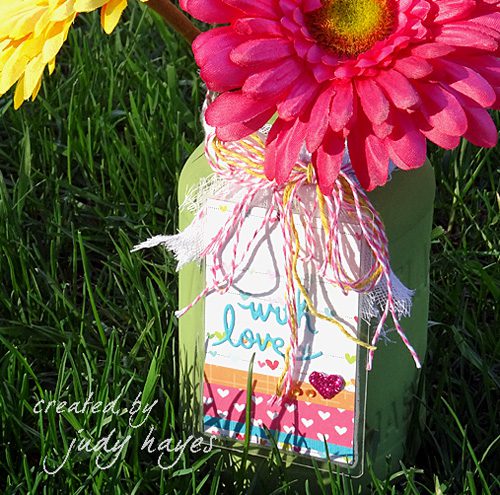 I'm using a recycled jar from spaghetti sauce. Any jar will work. I chose to paint it with spring green chalk paint. If there's not enough time for that, simply use a clear mason jar maybe with some marbles or pebbles in it. Then add bright flowers!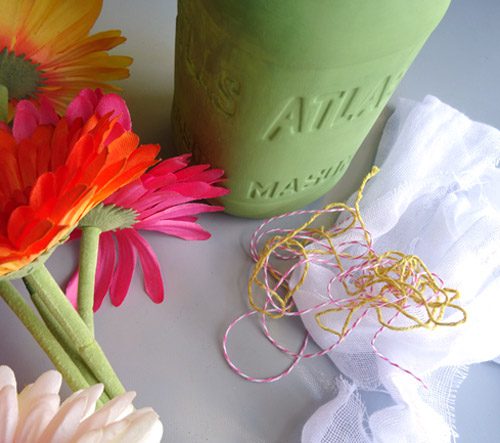 I cut a strip of gauze to tie around the jar top. The pink bakers twine is perfect with my flowers but I wanted a touch of yellow, too. I applied yellow ink directly to the beige/white twine, misted it and rolled it in my hands to spread the ink.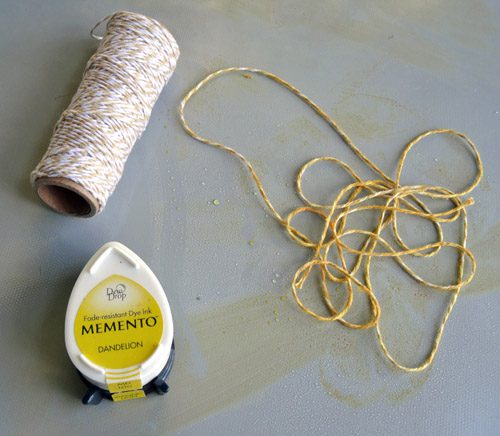 You can put the twine in a small plastic bag if you don't want inky hands! I used my heat gun to dry it. I wrapped several strands of pink and yellow twine around the gauze and tied a bow.
The Self-Laminating Pouches Cards Small from the HomeHobby Line are perfect for a tag. Using the 2¼ x 3½ʺ insert, I cut 2 pieces of patterned paper that were fastened back to back with E-Z Dots® Permanent Refillable adhesive. I wanted both sides of the tag to be the same. I added assorted strips of papers across bottom fastened with E-Z Dots® Permanent adhesive. To add adhesive to narrow strips of paper, place them on scrap paper, run E-Z Dots® Permanent adhesives over strip. Strip will have adhesive on it and excess adhesive will be on scrap paper.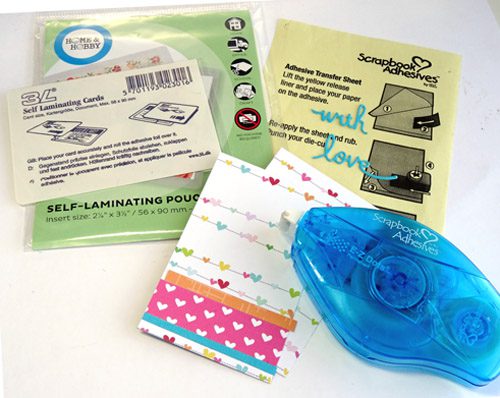 I applied a piece of Adhesive Sheets 4 x 6″ to back of turquoise card stock. Then I die cut the words "with love" from it. Such an easy way to add adhesive to small die cut words! Simply peel adhesive backing and fasten to tag insert.
To put insert in Self-Laminating Pouches Cards Small, I placed pouch face down on work surface, added insert face down and then peeled backing from adhesive and pressed over back of insert. I firmly pressed the layers together especially along edges. So easy!
Next, I added a little Bling and a glitter heart! I placed a small 3D Foam Hearts on tag. I covered it with glitter, pressed it onto heart and then removed excess glitter. I added three rhinestones beside heart.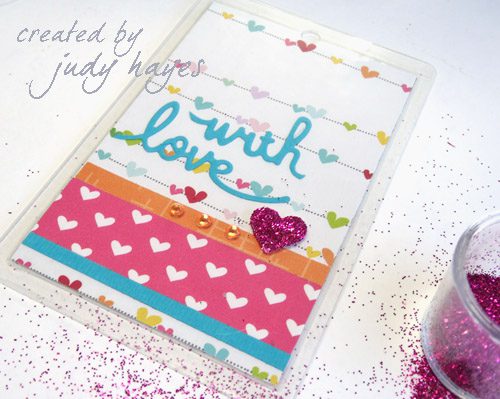 I punched a hole at top of tag. With another piece of  pink Twine, I tied it around the jar. It's ready to brighten someone's day!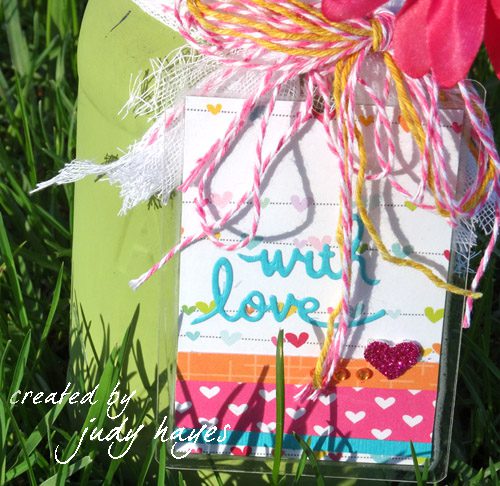 Happy Mother's Day!
Supplies:
Avery Elle Inc. – The Everyday Collection 6 x 6; The Bright Collection 6 x 6
DecoArt® Americana® Decor™ Chalky Finish – New Life
Spellbinders® Paper Arts – Sentiments Three S2-139
Want2Scrap© – Orange Rhinestones
Turquoise Card Stock
Glitter
Mason Jar
It's National Scrapbook Day!
Be sure to visit  Scrapbook and Cards Today Magazine for a day full of giveaways. We are scheduled for the 2:00 pm EST hour, visit and enter to win some of our newest products!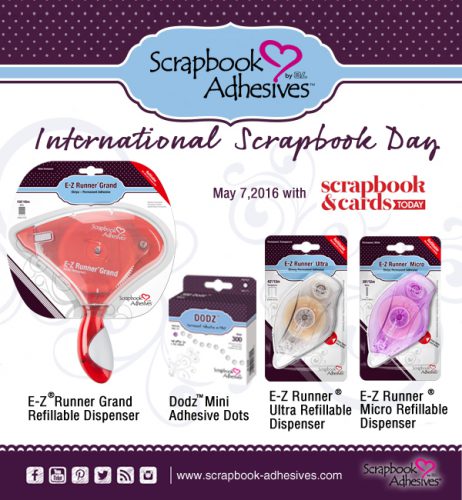 Save