I purchased this metal letter "H" and thought it would be fun to embellish it for my husband in honor of Father's Day! Using a combination of different Scrapbook Adhesives by 3L® products, I ended up with this piece for his office 🙂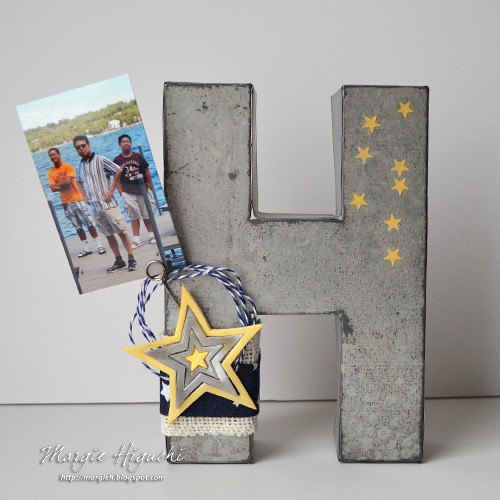 Starting with an element that needs time to dry, I looped Girlie Grunge Twine in Navy three times. To keep its shape, I covered it with Girlie Grunge Art Medium on a Teflon® non-stick craft sheet. Not only can it adhere but it can seal and stiffen materials. Truly one of my "Go To" mediums!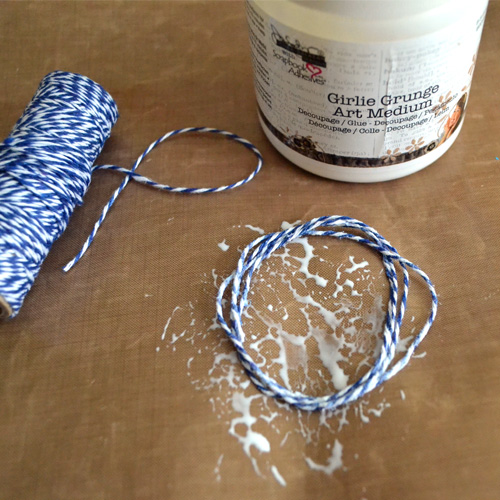 While the twine dries, I rolled some stars on the metal letter "H" with E-Z Stars Runner Refillable Dispenser. Then pressed and rubbed Pigment Powder Gold into them. Use a small piece of baby wipe to clean the excess powder.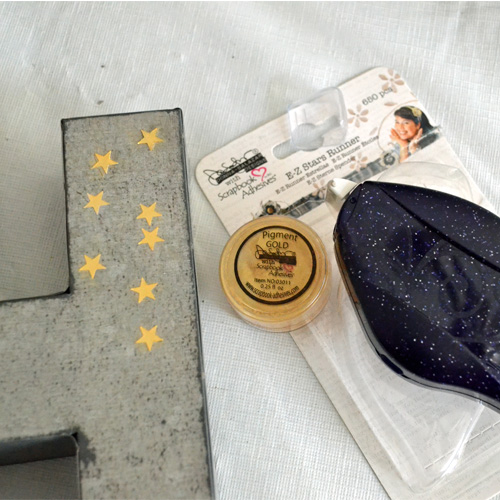 On the lower left side of the letter, I added two layers of ribbon for texture. Using Extreme Double-Sided Tape 1/2″ Permanent, I adhered Texture Ribbons – White Burlap Ribbon to the metal and then Denim Ribbons – Dark Denim Ribbon with white stars on top.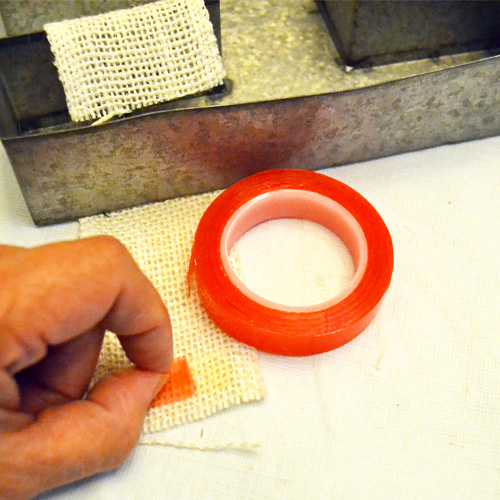 For the star embellishment, I used Pigment Powder Gold and Pigment Powder Silver to color the 3D Foam Stars. Set aside to add later.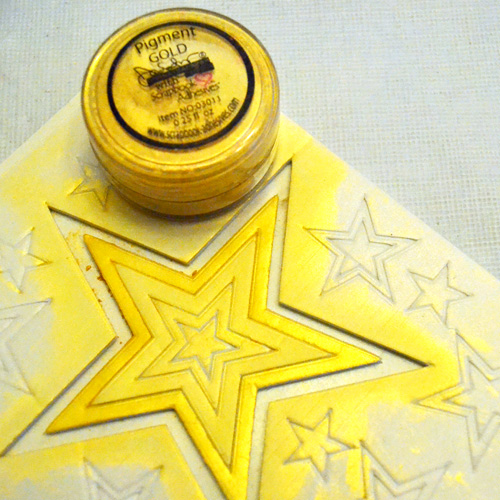 Now to adhere my looped twine embellishment. Again, I used Girlie Grunge Art Medium by dipping the twine into the jar. Place on top of the layered ribbon and press down to secure. The medium will dry clear.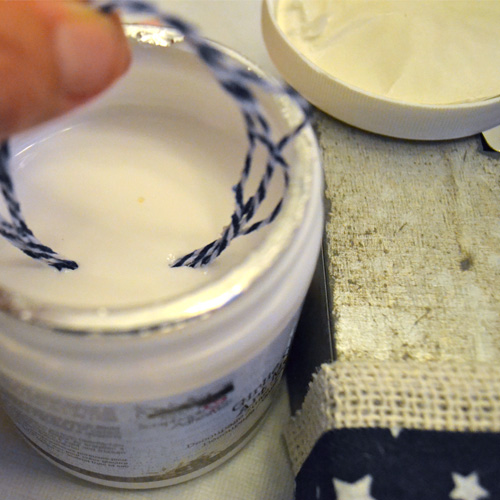 After the twine dries, I placed the embellished 3D Foam Star on top but at the top, I added a 3D Foam Square – White, Regular to keep the star leveled, It was also a good place to push my memo pin in.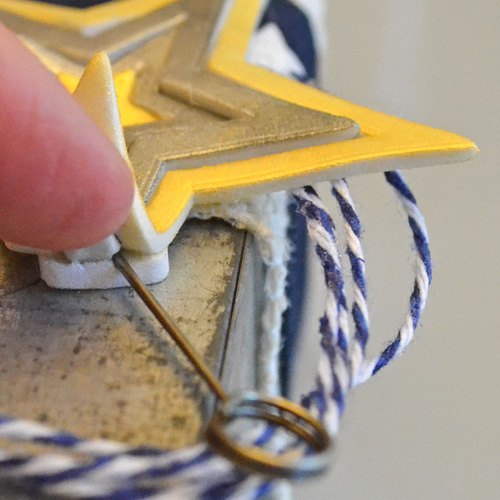 I trimmed a photo of my "boys" and slid in the memo pin. He can change out the picture and use magnets to hold small notes on the metal surface. Now it's ready to give on Father's Day 🙂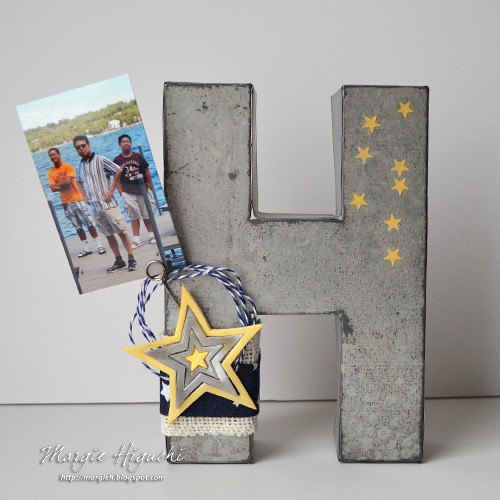 For more ideas on Father's Day, please visit: Father's Day Inspiration from Scrapbook Adhesives by 3L®.
Thanks for stopping by!
Margie Higuchi
Supplies:
Scrapbook Adhesives by 3L®: 3D Foam Stars and 3D Foam Squares – White, Regular
Donna Salazar with Scrapbook Adhesives by 3L: Girlie Grunge Twine, Girlie Grunge Art Medium, E-Z Stars Runner Refillable Dispenser, Pigment Powder Gold, Pigment Powder Silver, Texture Ribbon and Denim Ribbons
Home & Hobby: Extreme Double-Sided Tape 1/2″ Permanent
Memo Pin: Advantus (Tim Holtz Collection)
Other: Metal Letter, Photo and Teflon® Non-Stick Craft Sheet