Come in for a spell…I have a Boo(!)k of Magic for you! I am thrilled to show you what I created with Pigment Powder Brown and Pigment Silver from Donna Salazar with Scrapbook Adhesives by 3L® line. What do you think?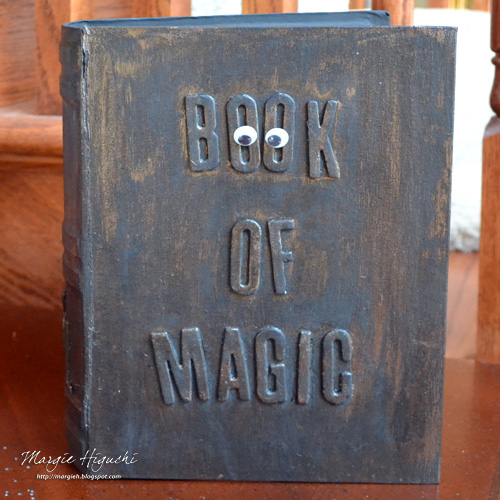 I painted the paper mache book box with black chalkboard paint (three coats with dry time in between coats) on the outside and inside of the box.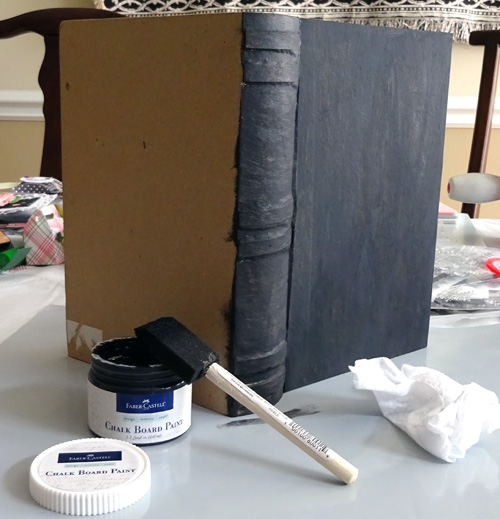 Then I added crackle paint to give it interest and age it a bit. Realized that this particular product dries white! LOL! So I painted another coat of black chalkboard paint but it brought beautiful cracks. It helps to read the instructions! LOL!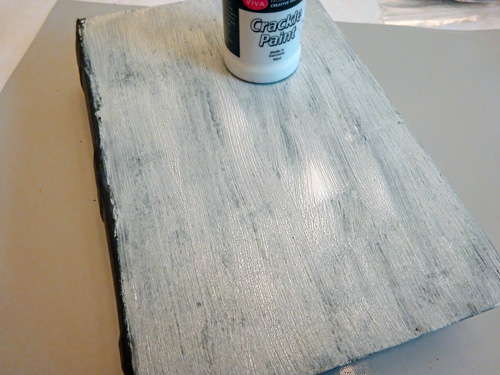 While the paint dries, I trimmed cute patterned paper to fit inside the box. Before I adhered with my E-Z Runner® Ultra Refillable Dispenser, I edge the papers with the same black chalkboard paint.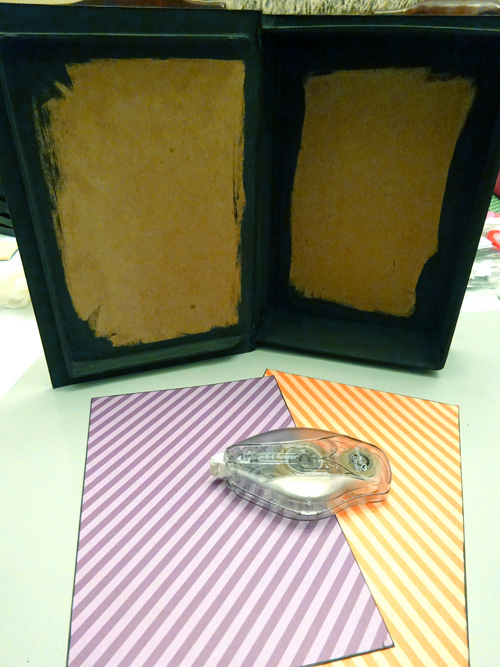 I repeated the same process with the chipboard letters as I did with the book box, except the first coat was crackle paint and then black chalkboard paint. Lesson learned…HA!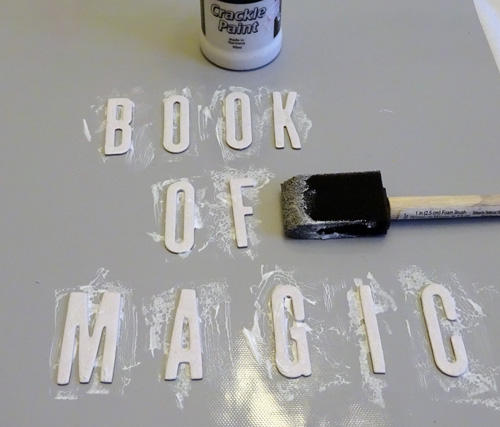 Now for the fun part! I mixed Pigment Powder Brown and Pigment Powder Silver together with the Girlie Grunge Art Medium. To make it more of a paint, I added a little bit of water.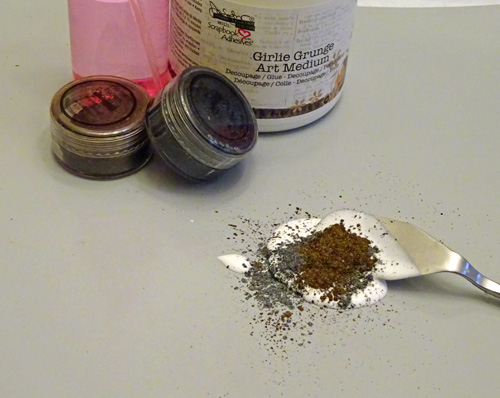 With a foam brush and a wet towel, I applied my paint to the book box and wiped away with the wet towel until I liked the look. The narrow areas between the letters, I applied cotton tip swabs. Let dry. Re-apply paint if needed until you get your desired look.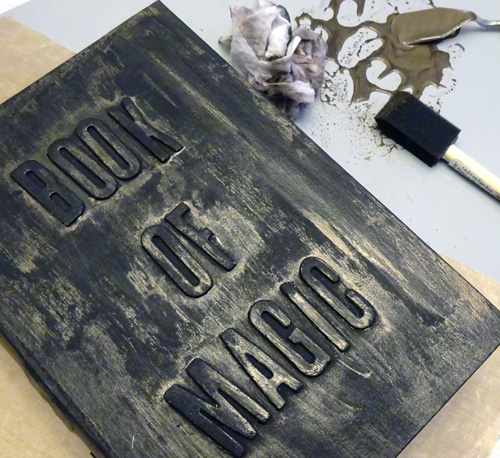 For the final touch, I applied a pair of googly eyes with the Dual Tip Glue Pen for a fun element.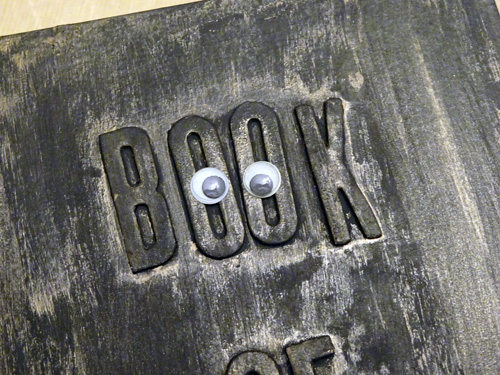 Now to add candy or fun treat boxes like the ones here 🙂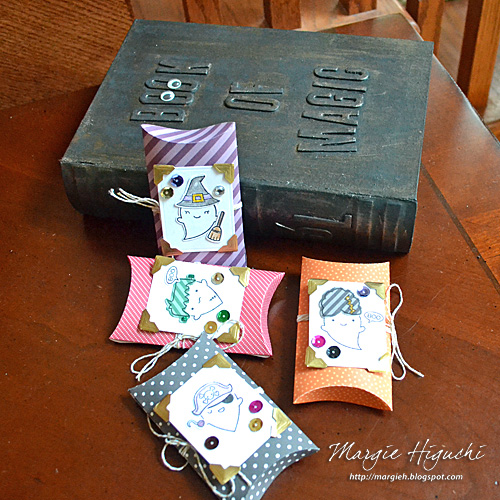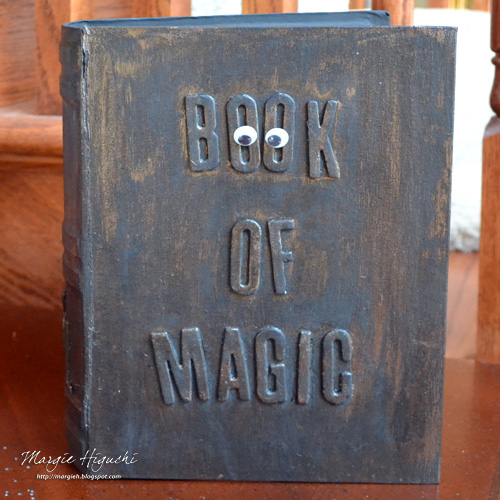 Supplies:
Scrapbook Adhesives by 3L®:
E-Z Runner® Ultra Refillable Dispenser
Home Hobby Dual Tip Glue Pen
Donna Salazar with Scrapbook Adhesives by 3L®:
Pigment Powder Brown
Pigment Powder Silver
Art Medium
Others:
Black Chalkboard Paint: Faber-Castell® Design Memory Craft®
Crackle Paint: Viva
Chipboard Letters: American Craft (Thickers)
Patterned Papers and Treat Boxes: Lawn Fawn
Googly Eyes; Paper Mache Book Box; Foam Brush
Looking for more Halloween inspiration, check out Halloween ideas with Scrapbook Adhesives by 3L®.
Thanks for stopping by! Happy Halloween and be safe out there!
Margie Higuchi