Hello friends! Today I'm sharing a Valentine's Treat Bag with 3D Foam Hearts. Valentine's Day is a week away so time to make a few treat bags! Just grab a full sheet of copy/printer paper and some scraps of Valentine patterned paper!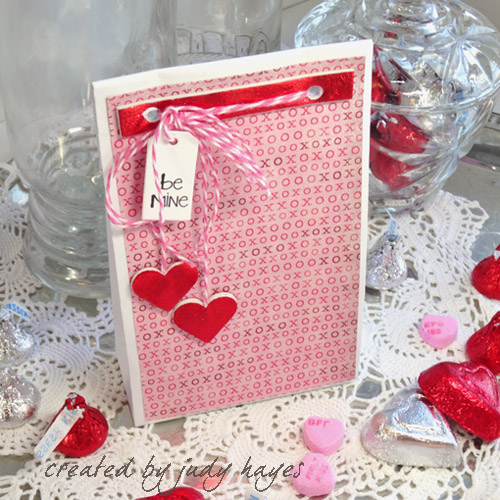 Here's a diagram of bag fold lines. Solid lines at bottom are cut lines.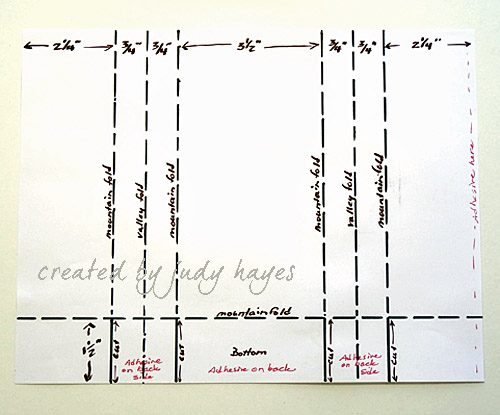 Score and fold copy/printer paper as shown. Cut on solid lines. Folded paper will look like this. If using a score board, score at: 2.25″, 3.00″, 3.25″, 7.25″, 8.00″ and 8.25ʺ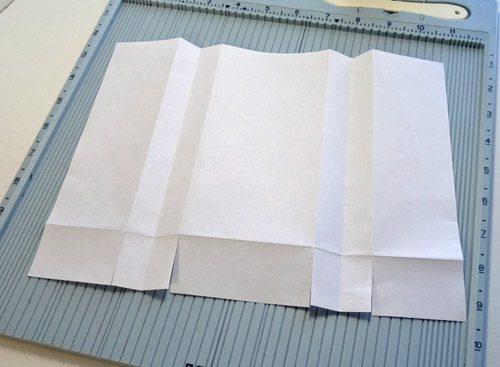 Cut 3.25 x 5.25ʺ piece of patterned paper. Use E-Z Runner® Ultra Refillable Dispenser to apply adhesive and fasten to center front of bag. Optional: This step can be completed after bag is assembled too.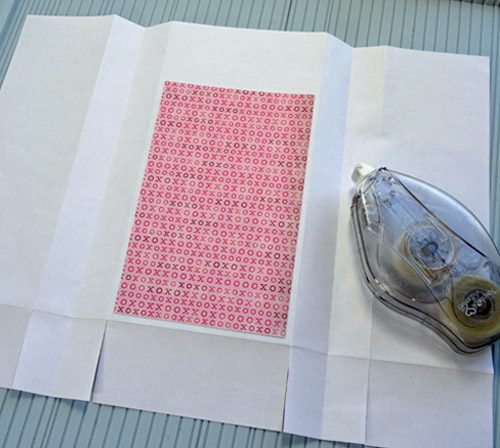 Fold bag sides (leave bottom unfolded). Use E-Z Runner® Ultra Refillable Dispenser to apply adhesive along edge that laps and press in place.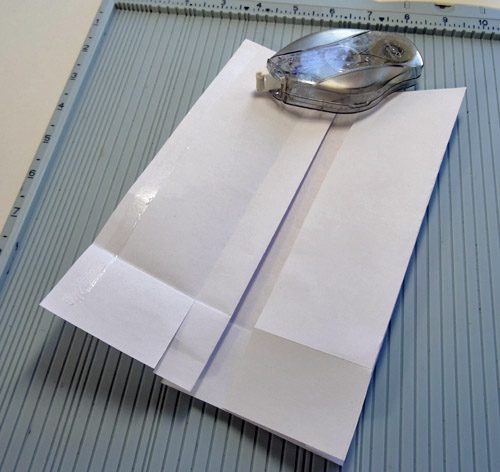 Fold in back flap (the side with seam) of bottom. Use E-Z Runner® Ultra Refillable Dispenser to apply adhesive to small flaps, fold in and press in place.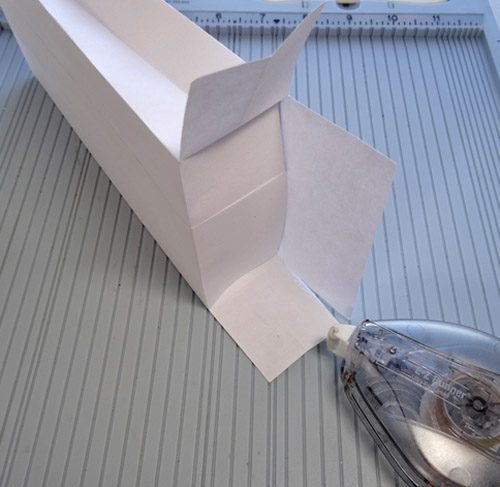 Apply adhesive to remaining bottom flap with E-Z Runner® Ultra Refillable Dispenser. Fold in and press in place to complete bag bottom.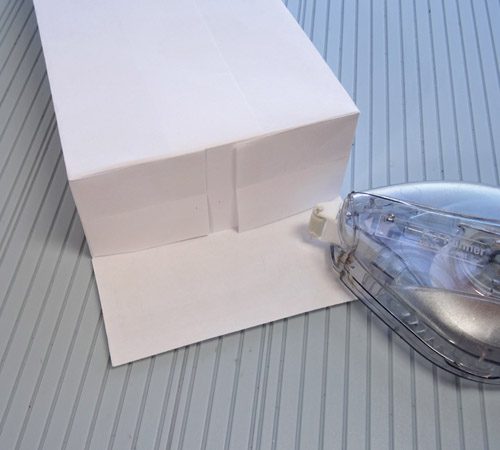 Fasten Crafty Foam Tape White across top of patterned paper at bag top.
Fold bag top to back. Punch holes through Crafty Foam Tape White and bag. Remove Crafty Foam Tape White backing. Press red foil over it.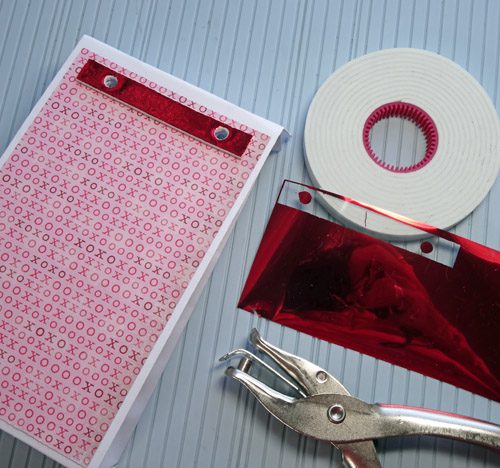 Fasten one medium 3D Foam Hearts to end of twine. Place second heart over it to enclose twine end.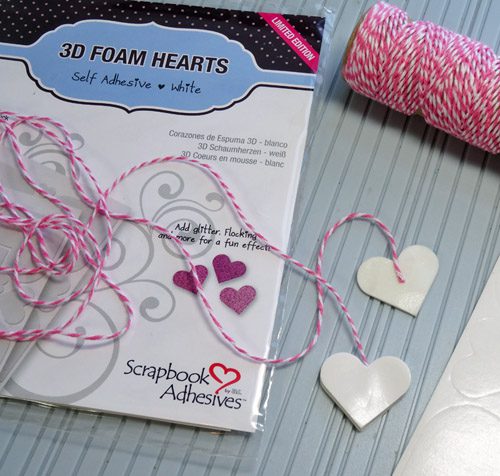 Remove heart backing. Apply red foil to each side.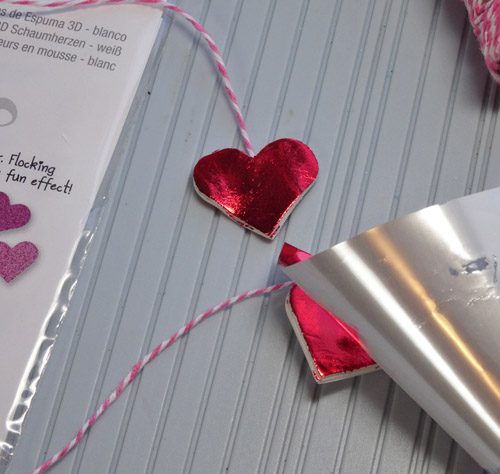 Repeat on another piece of Twine. There will be two pieces of twine with a heart on one end of each piece. Fill bag with Valentine's treats!
Thread Twine with hearts through holes. Thread one piece of twine from right to left and other piece of twine from left to right. This way the hearts will be on opposite ends of bow tails.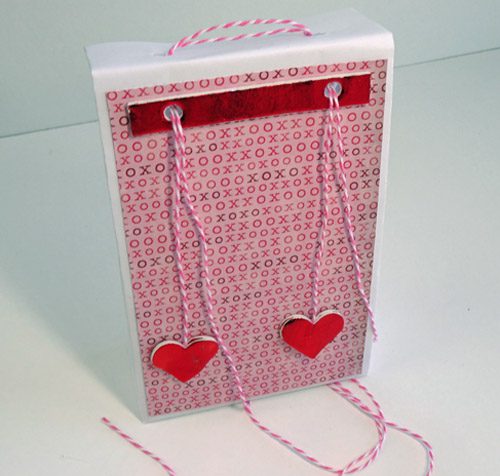 Tie bow. Trim Twine ends as needed. Die cut white tag. Stamp with verse. Tie to bag with piece of Twine.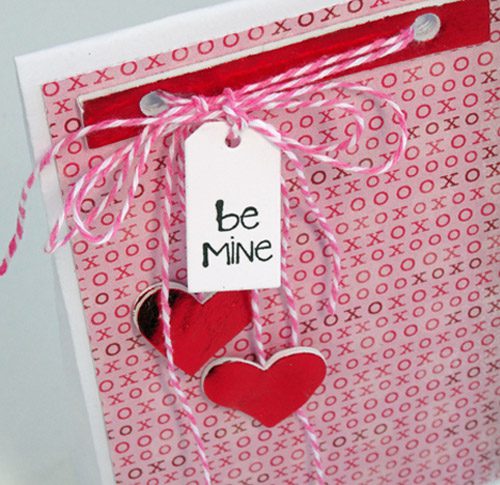 Happy Valentine's Day! Thanks for stopping by!
Judy
Scrapbook Adhesives by 3L®:
3D Foam Hearts
Crafty Foam Tape White
E-Z Runner® Ultra Refillable Dispenser
Other Supplies:
Copy/Printer Paper; Pattern Paper (My Mind's Eye Love Me); Red Foil; Stamp (Taylored Expressions Many Minis-Holiday); Tag Die (Taylored Expressions Mini Tags); Ink (Tsukineko/Imagine Crafts Versafine Onyx Black); White Cardstock, twine
Let's Connect!