Have you ever seen such an ensemble for a wedding theme? Hi there, it's Stephanie here today to showcase this three-piece set that was displayed at Creativations 2017 (now called Assoc. For Creative Industries/AFCI). I  had so much fun creating this wedding set.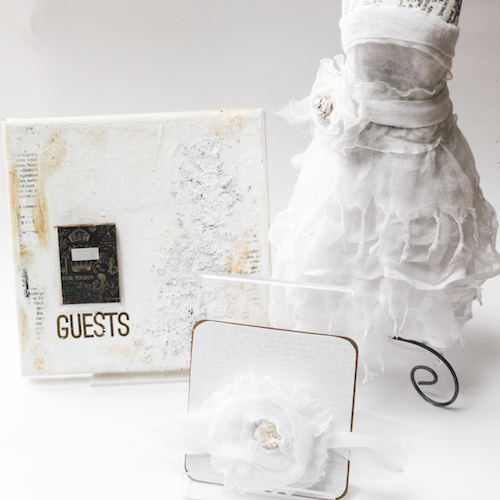 Details of my Ensemble
This is a little book for guests to sign at a wedding. The book cover is a vintage style made from Graphic 45 and housed in a little Keepsake Envelope mounted on a mixed media canvas, accented with Pigment Powder Gold in its background. A perfect keepsake for the couple after the wedding!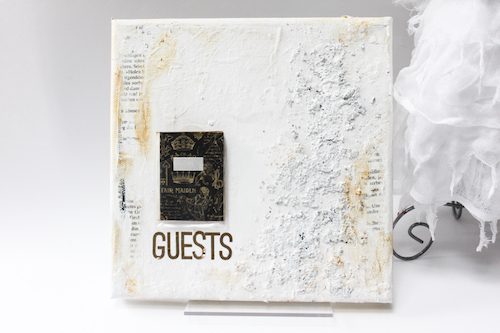 For the card, I wanted to create something dynamic but yet soft as the focal point. So I created a large flower out of Gauze with its center from Canvas Ribbons. Although white, the texture can be seen and makes for an unusual embellishment. To glue the different layers together, I used Art Medium.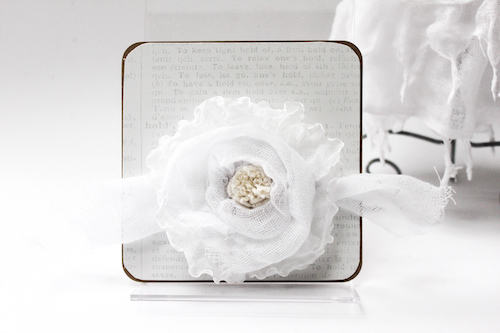 My dress form is a decorative element and can be used as a centerpiece. I used a combination of Gauze and Canvas Ribbons with a lot of  Art Medium to shape and form my piece. Another wonderful keepsake after the wedding.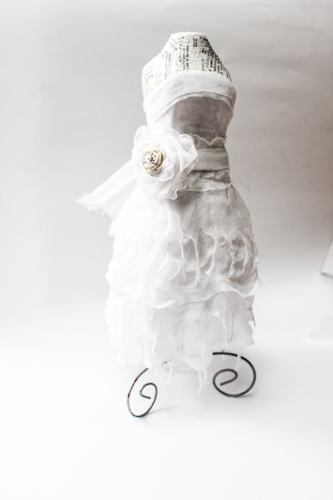 Thanks for visiting us today and I hope you enjoyed my ensemble!
Have a great creative day!
Stephanie
Supplies from Scrapbook Adhesives by 3L®
Keepsake Envelope
Other:
Art Medium, Canvas Ribbons, Gauze, Pigment Powder Gold