Hi all! Tami Mayberry here with you to share another quick and easy project you can create using Scrapbook Adhesives by 3L® products.  More than once I have had a small gift or gift card to give but no small bag or box on hand. Sometimes I was also unable to find one in the store. That dilemma, paired with the fact that the closest store is a 20-30 minute drive lead me to learn that I can quickly, easily and inexpensively create my own custom box.  Today, I'm going to show you how!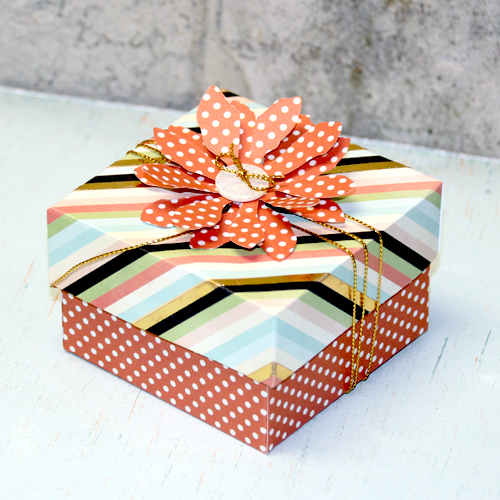 First we will create the box lid. I wanted to add some extra interest and coordinate my box to the gold thread I was using so I added some gold foil to the stripes of my patterned paper (Steps 1-4). This technique is a fun and easy way to dress up your favorite patterned papers and can be used to add accents to any project. No patterned paper? No problem. You can even use the same basic principle to make your own patterned paper from plain cardstock; simply use the process outlined below with one or more colors of foil to create the desired pattern.
Cut patterned paper into a 5 1/8-inch square.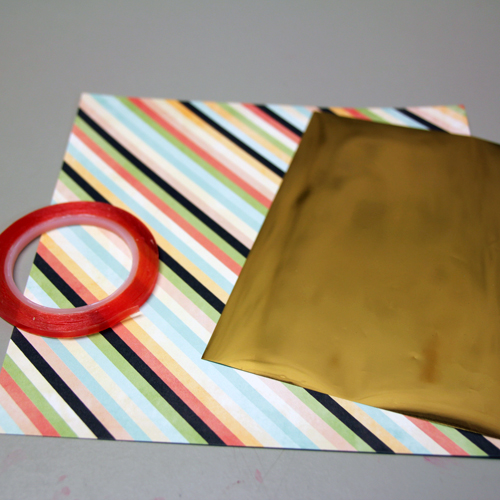 Line chosen stripes with Extreme Double-Sided Tape ⅛ʺ.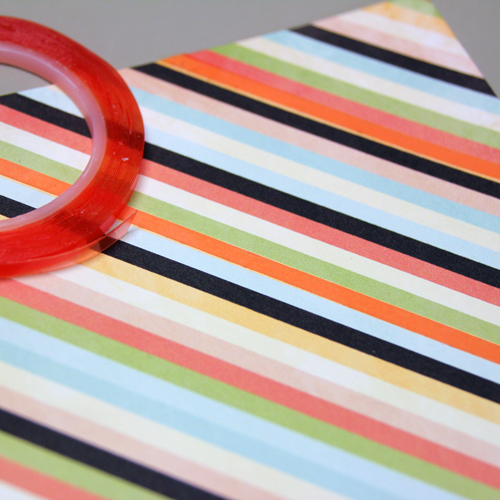 Remove tape backing; place foil onto exposed surface. Burnish and remove sheet to expose foiled surface.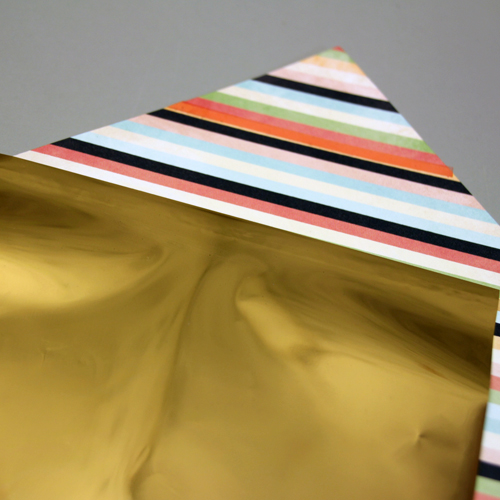 Continue Step 3 until all exposed areas are covered with foil.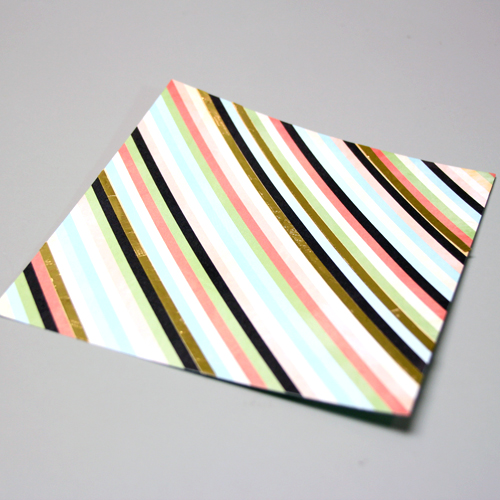 Score square 1-inch from each edge. Cut along score line from top edge to where vertical and horizontal score lines meet. Repeat in the same manner from bottom edge.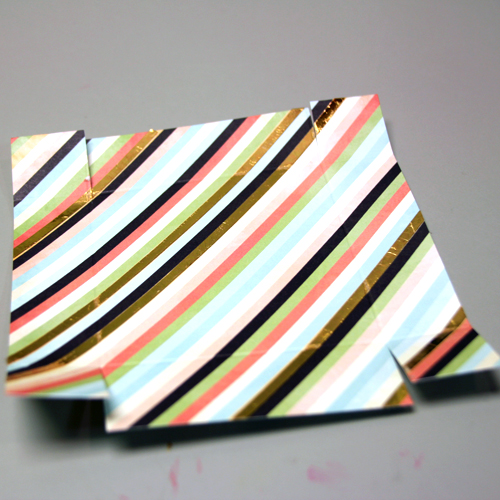 Fold along score lines adhering flaps with E-Z Runner® Ultra Refillable Dispenser.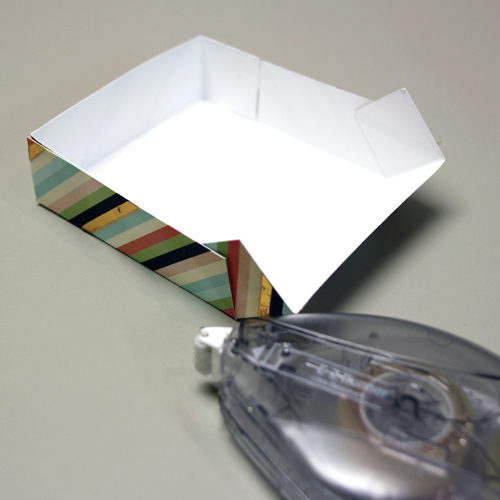 For box bottom, cut a 7-inch square from patterned paper. Repeat steps 5 and 6 scoring 2-inches from each edge.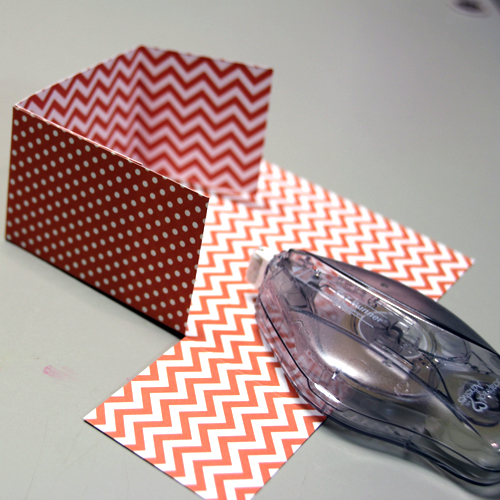 Place lid onto base and you have the completed box ready to embellish.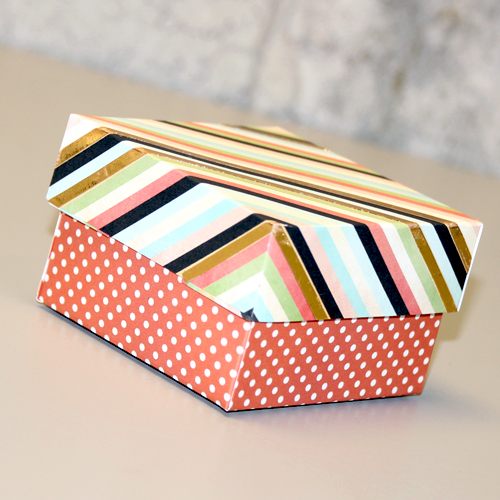 Die-cut two flowers from patterned paper; layer together using 3D Foam Squares White Small.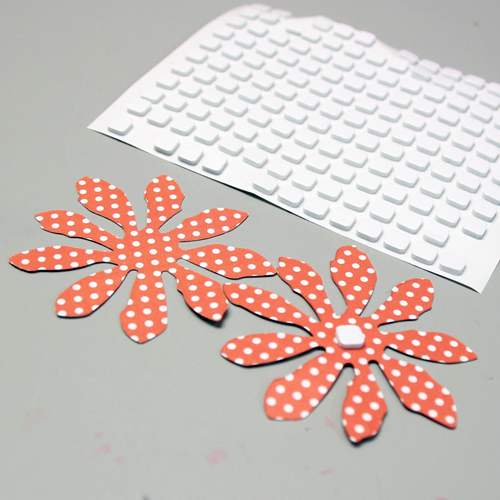 Thread button with string; attach to center of flower using Dodz Adhesive Dots Medium.
Wrap box with gold string; attach flower to top of box using Dodz Adhesive Dots Medium.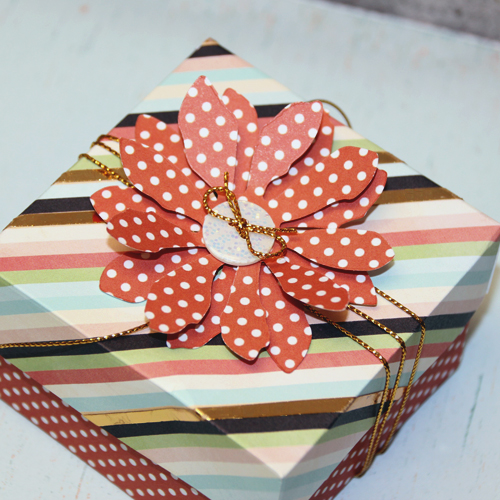 And there you have it! And it's perfectly sized to be a gift card holder!
Scrapbook Adhesives by 3L® Supplies Used:
E-Z Runner® Ultra Refillable Dispenser
3D Foam Squares White, Small.
Dodz Adhesive Dots Medium
HomeHobby:
Extreme Double-Sided Tape ⅛ʺ
Other:
Patterned Papers
Glitter Button: Buttons Galore and More
Metallic Gold String
Flower Die
Score Board