Hi there, it's Stephanie here today. I am showing you four favorite ways to decorate our 3D Foam Shapes. I will use 3D Foam Hearts to demonstrate the use of foil, embossing powder, glitter and gilding flakes.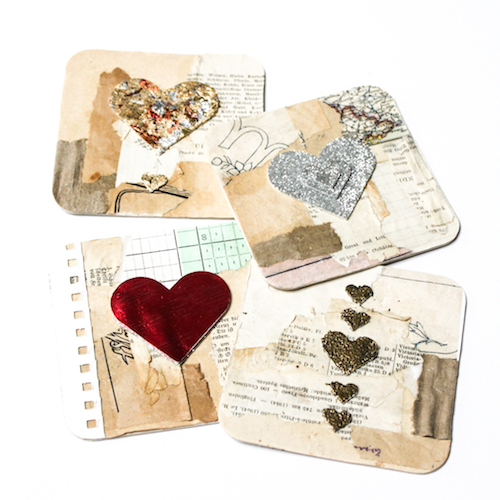 Let's get started…
Glitter: Spread the glitter over the heart and press. Remove excess.
Flakes: Take the flakes and press them down onto the 3D Foam Heart. Remove excess.
Heat Embossing: Sprinkle embossing powder (I used gold – so pretty!) over the heart, remove excess and heat it directly. Did you know our foam is heat resistant?
Foil: Apply foil sheet over the heart and peel off. (I used our red foil – coming soon!)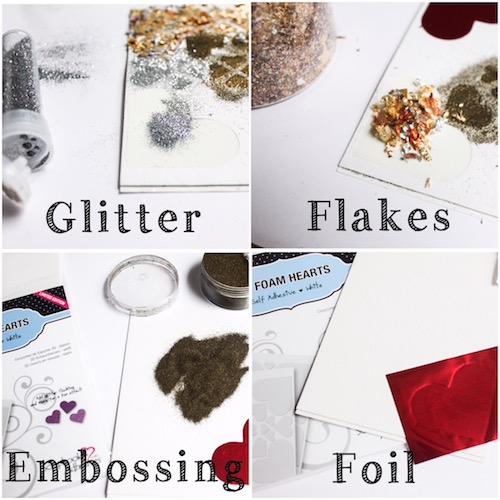 View How to Use 3D Foam Hearts and Other Shapes video below…
With different square cards, I adhered vintage and text paper with Art Medium. Then I added just my embellished 3D Foam Hearts…that's all it needs.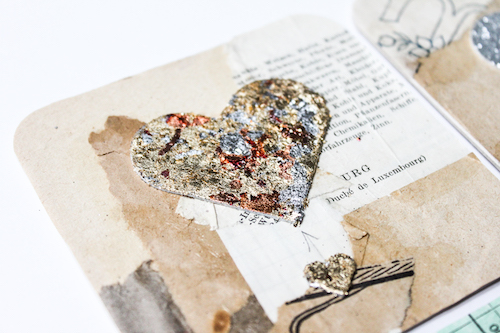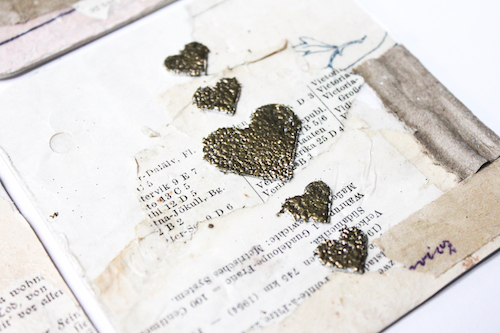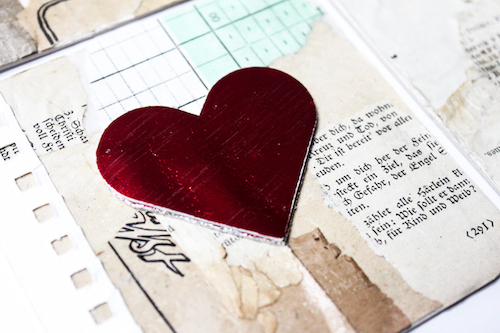 I love the vintage look. Those little panels are perfect for greetings, accents or anything else for your next project.
Supplies from Scrapbook Adhesives by 3L®
3D Foam Hearts
Art Medium
3D Foam Holiday Embellishment Kit with Foil
Have a great day!