Hi friends! Dana Tatar here with you today sharing a quick tutorial for how to put together a fun photo flip book using Keepsake Envelopes. These clear self-adhesive envelopes are a great way to store, protect, and display photographs.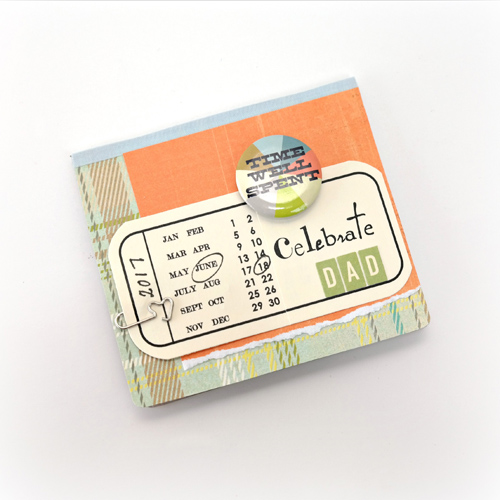 Unlike the photo sleeves commonly found in wallets, these envelopes won't yellow over time. The acrylic-based envelopes are also tear-resistant so they'll stand up to frequent handling for years to come!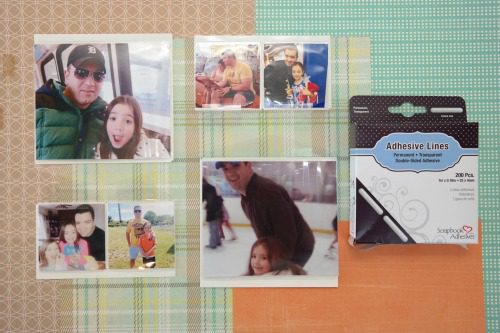 Step 1: Cut photographs to fit inside Keepsake Envelopes. Remove the adhesive from the front of each envelope. (I used 4 small (2 x 2 inches) and 2 Large (4.13 x 3.5 inches) Keepsake Envelopes for my book.) Arrange envelopes as shown above: Large Envelope flap down, 2 Small Envelopes flaps up, 2 Small Envelopes flaps down, Large Envelope flap up. Place Adhesive Lines in the center of the flap of each Small Envelope.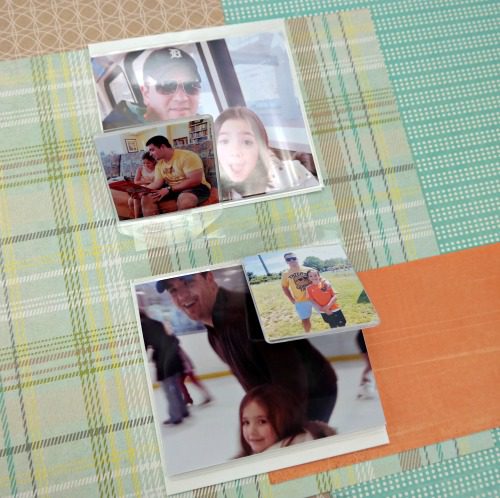 Step 2: Remove two Small Envelopes from the backing liner and press together. Repeat for the remaining two Small Envelopes. Remove the protective sheet from the Adhesive Lines on the center of each Small Envelope flap. Insert the Small Envelope flaps into the Large Envelopes behind the photos. Two Small Envelopes fit side by side in one Large Envelope.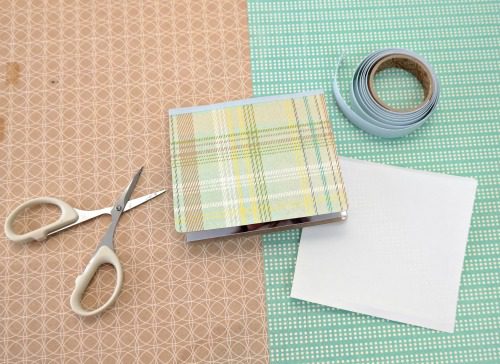 Step 3: Tuck the flap of each Large Envelope down behind the photo. Cut pieces of patterned paper slightly larger than the Large Envelopes. Remove the backing liner from a Large Envelope and press the patterned paper onto the self-adhesive back. Repeat for the second envelope. Use a pair of scissors to trim away the overhanging paper from the envelopes. Cut a piece of fabric tape to length and fold over the top of the book to hide the seam.
Step 4: Embellish the front cover of the photo book.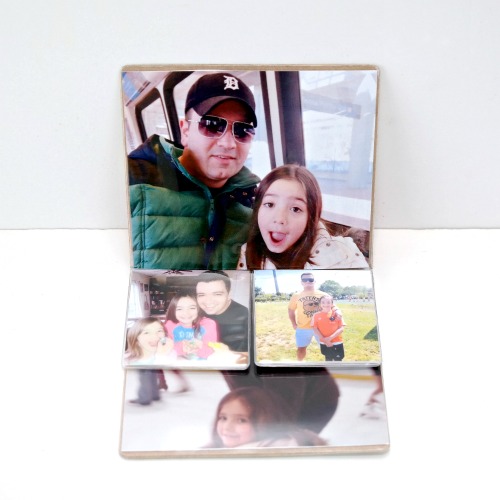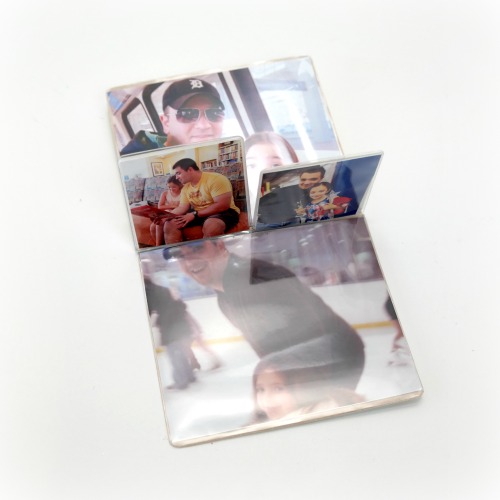 It is so fun to flip through this book! This is a wonderful inexpensive gift for Dad, but this project is easily adaptable for any special person or occasion throughout the year with a change of cover art.

Thanks so much for stopping by today! I'll be back in a couple weeks sharing a festive home decor piece for the upcoming Independence Day holiday.
Dana
Supplies:
Scrapbook Adhesives by 3L®:
Adhesive Lines
Dodz Adhesive Dots Medium
E-Z Runner® Permanent
Keepsake Envelopes Mix
Other: Patterned Paper (Basic Grey); Letter Stickers (October Afternoon); Notecard (Elle's Studio); Flair (Fancy Pants); Fabric Tape (Love My Tapes); Paper Clip (Maya Road); Pen (Ranger)
See these other Father's Day Ideas: