Hi everyone, Jana here with a new project! My scrapbook stash is growing around my desk top so I grabbed a few things and just start to play! I was a bit "out of order" for the last few weeks and these cards were perfect to activate my crafty brain again 😉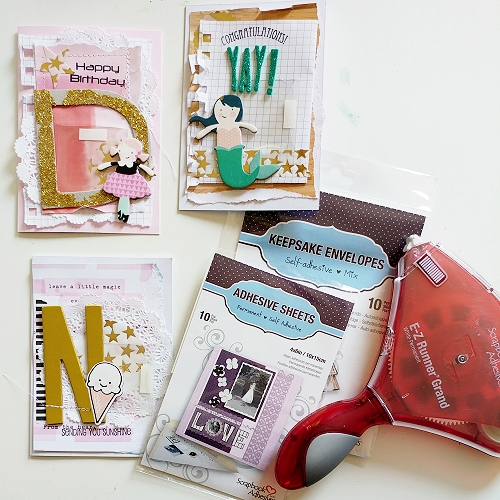 I tried the Adhesives Sheets 4 x 6″ for the first time and I really love how they work! You can't see the adhesive on the vellum! yay! Also I used it on the big chipboard letter "D" – it looks a bit messy and it did not covered the complete Letter because I did not rub it completely over the letter. But I love the random placement of glitter! It stuck great to it!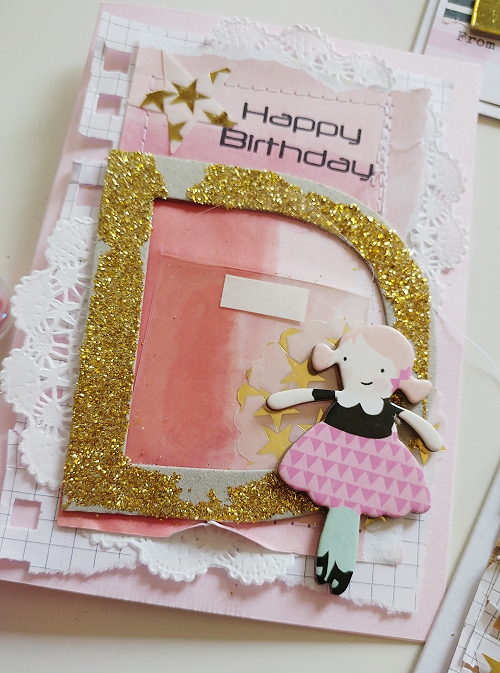 To apply the vellum to the Adhesives Sheets 4 x 6″ you just need to peel the yellow liner off and press down the vellum back on the sticky part! You can use your punch or a die, it works great!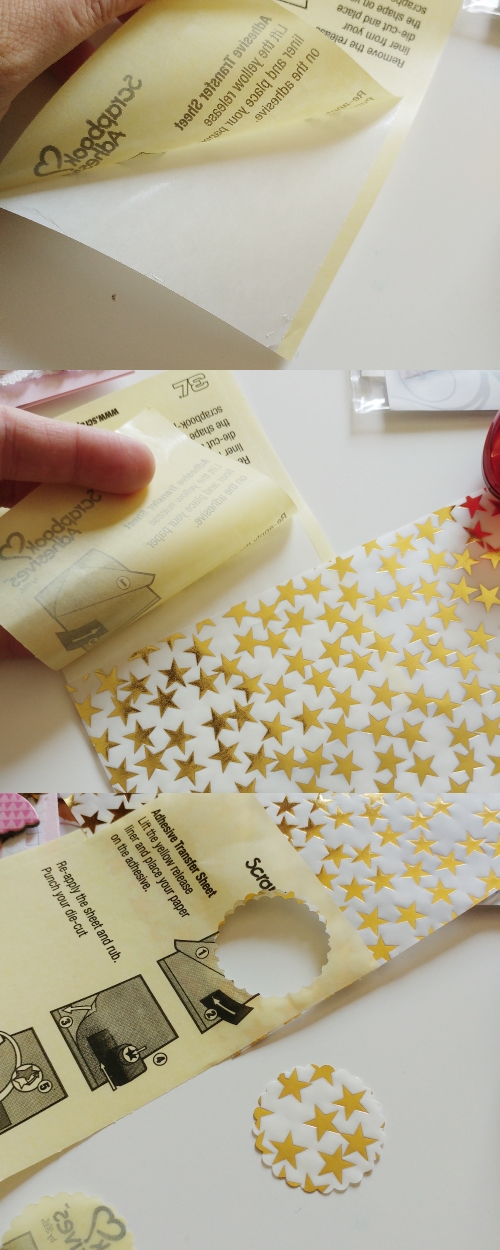 The little Keepsake Envelopes are one of my favorites! I love to add them to my projects. I added one to each of my cards to fill them with money, sequins or a personal note!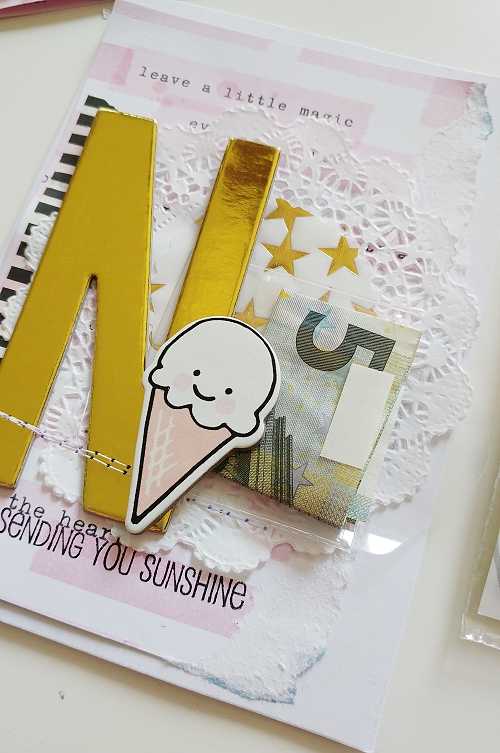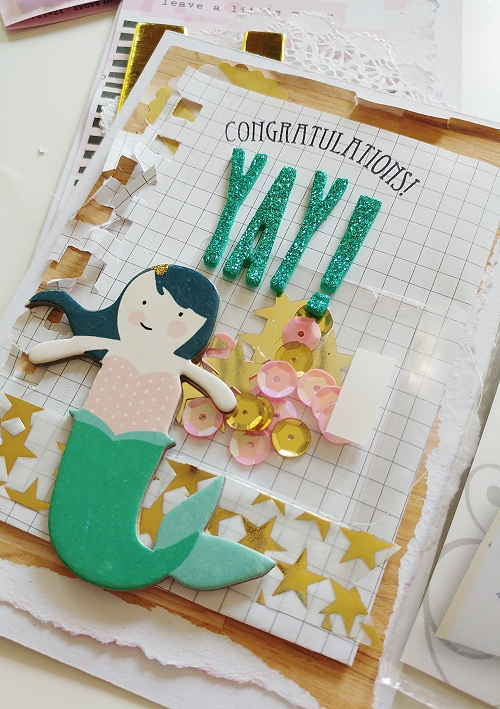 I really had fun putting them together and I am so happy that I finally found a spot for that adorable mermaid!!!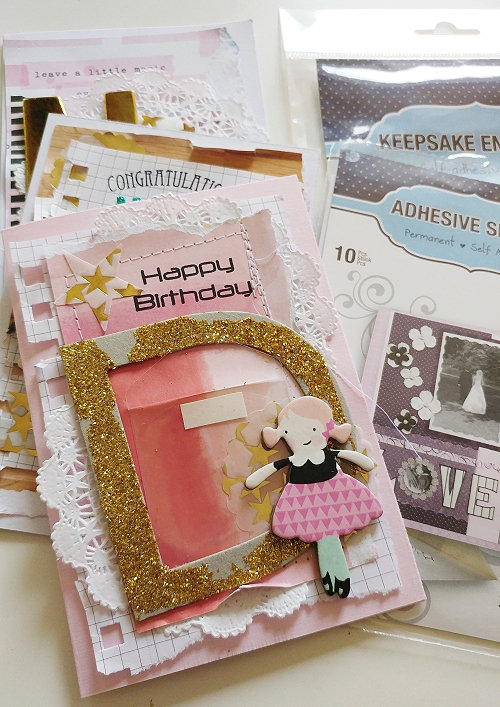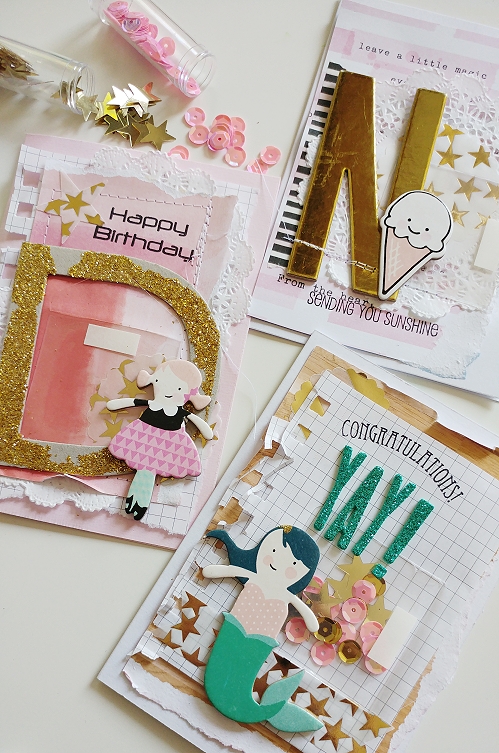 Here is my Use Your Stash Process Video for you to watch, see below!
Thanks for stopping by today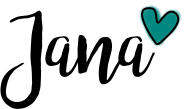 Scrapbook Adhesives by 3L® Supply:
E-Z Runner®Grand Dispenser
Keepsake Envelopes Mix
Adhesives Sheets 4×6″
Dual Tip Glue Pen
Other:
Crate Paper
Pink Paislee
Allison Kreft/Webster's Pages
Jillibean Soup
Save
Save