If you haven't started holiday cardmaking, maybe my Joy card tutorial will help because it's the Season to be Crafting! So let's get started! Hey crafty friends, Tracy here to share a striking but quick and easy design using 3D Foam Snowflakes with acetate. When adhesive looks this good, why cover it up?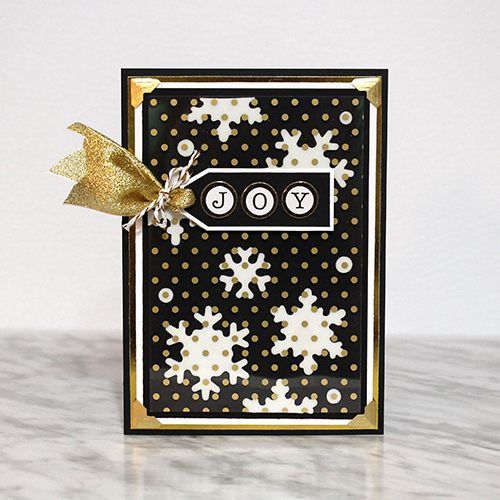 Joy Card Tutorial
This card was created using some of my go-to favourite adhesives, includes E-Z Runner Ultra, Gold Creative Photo Corners and 3D Foam Squares.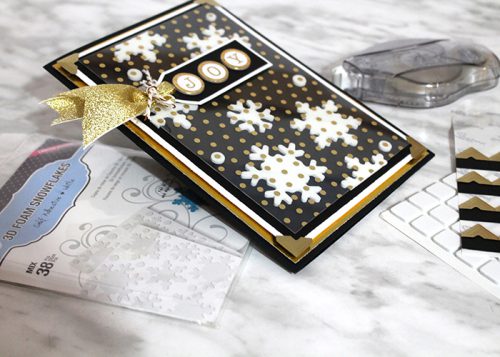 1. Let's start with creating my card layers. The card base is black cardstock and 5 x 7″ in size (just fold a 10 x 7″ piece in half). The gold cardstock is 4.75 x 6.75″, the white cardstock is 4.5 x 6.5″, the black cardstock is 4.25 x 6.25″ and the acetate is 4 x 6″.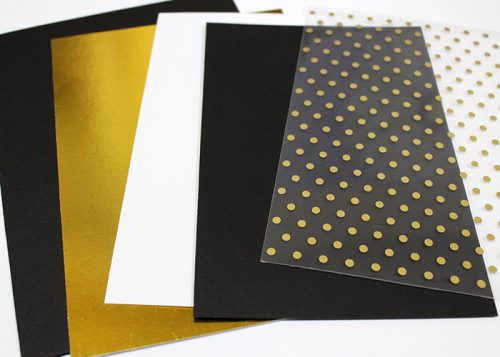 2. I adhered the gold cardstock to the black card base using the E-Z Runner Ultra, as well as the black cardstock to white cardstock layer.
Then I added the Gold Creative Photo Corners to the top layers, and then adhered this layer to the base using 3D Foam Squares.
3. On the back side of the acetate I added the 3D Foam Snowflakes, and some of the larger foam circles also included in the 3D Foam Snowflake package. Adhere this acetate layer to the card.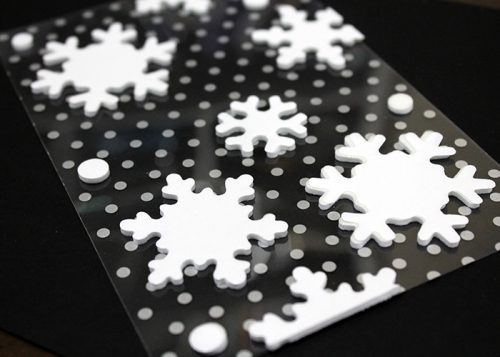 4. Create a small layered tag white black and white cardstock, and add the letter stickers. Add ribbon as well as baker's twine to the tag and adhere to the card using 3D Foam Squares.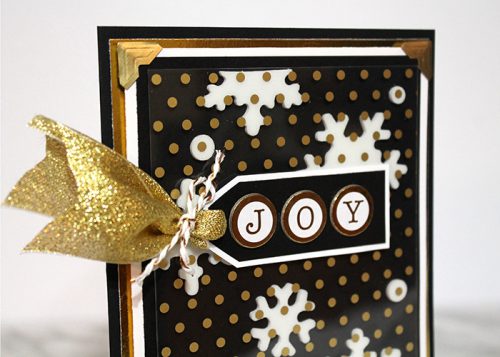 These beautiful 3D Foam Snowflakes shine centre stage on this card. Pair these with a patterned acetate results in a striking card.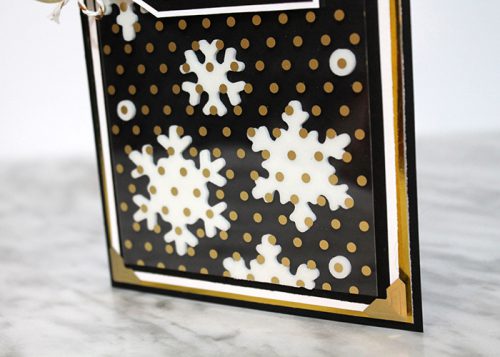 A card like this can be created quickly and replicated easily making your holiday card making just THAT much simpler. This leaves more time for things like opening gifts, eating Christmas cookies or having another glass of eggnog.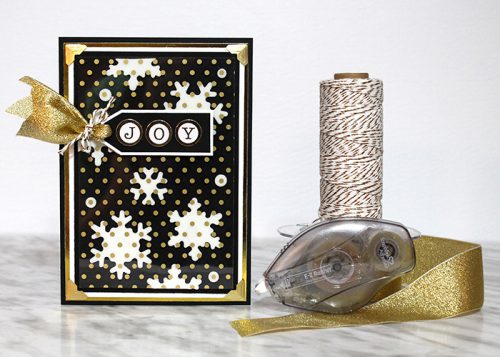 Thanks so much for stopping by!
Tracy
Scrapbook Adhesives by 3L® Used:
3D Foam Squares White Mix
3D Foam Snowflakes
Creative Photo Corners Gold
E-Z Runner® Ultra Refillable Dispenser
Other:
Cardstock- White, Gold and Black, Letter Stickers (American Crafts), Gold Polka Dot Acetate, Gold Ribbon, Gold & White Baker's Twine