Bring on some holiday cheer with a little extra sparkle and shine in projects like my Christmas card and cookie bag ensemble! The 3D Foam Creative Embellishment Kit has everything to achieve that: four 3D Foam Creative Sheets and five colors of foil.
Custom create your own festive embellishments when you combine the two – just die-cuts punch or scissor cut on the 3D Foam Creative Sheets, adhere the shapes, and add foil for that WOW! effect. Let me show you more about how to use these.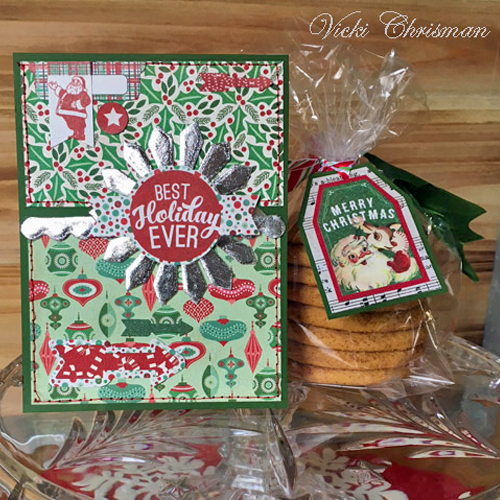 Making Holiday Cheer
These sheets are so easy to use for die-cutting.  All you do it die cut them just as you would any other piece of paper. You can see in the photo below what it looks like after I'm die cut the Foam Adhesive sheet.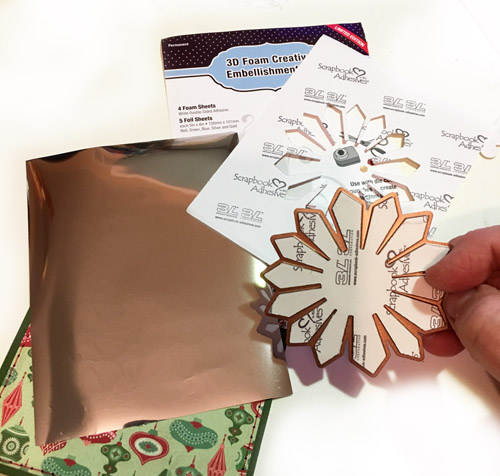 Take the silver foil from the 3D Foam Creative Embellishment Kit, I placed the dull side of the foil facing up. Next, remove the top liner of the die cut and place the shape sticky side down over the foil. Transfer the foil to your die-cut (you can rub the foil gently) and remove the sheet. Viola!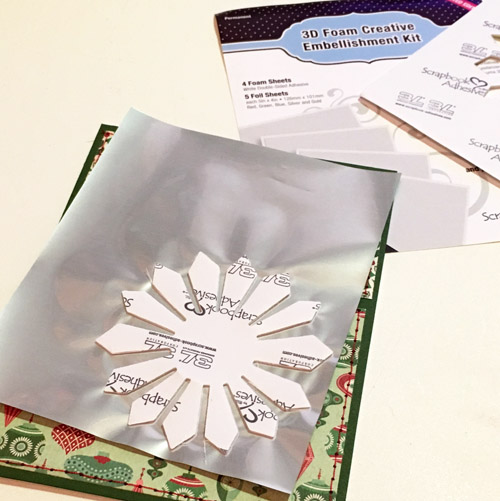 See the close up below. Doesn't it make quite a statement? It adds something extra special to any card or project. For this card, I also added a little silver scalloped border using the steps for the flower die cut.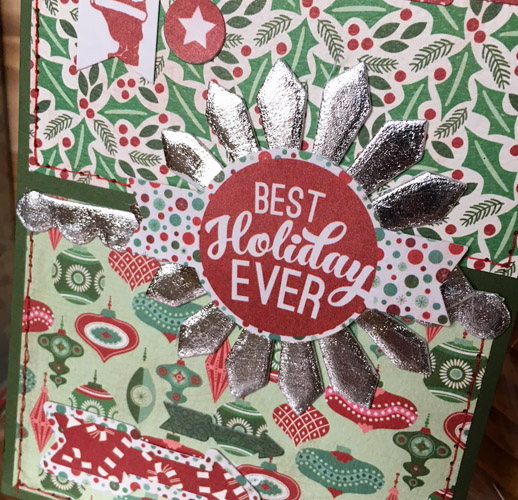 To assemble my card and cookie bag tag, I used E-Z Dots® Permanent Refillable Dispenser.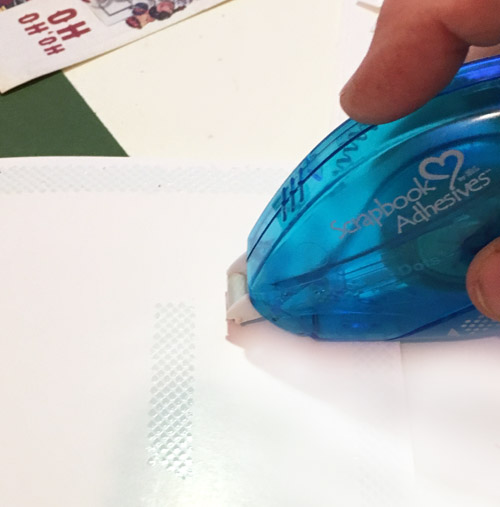 Even a simple tag can add so much to a little bag of treats.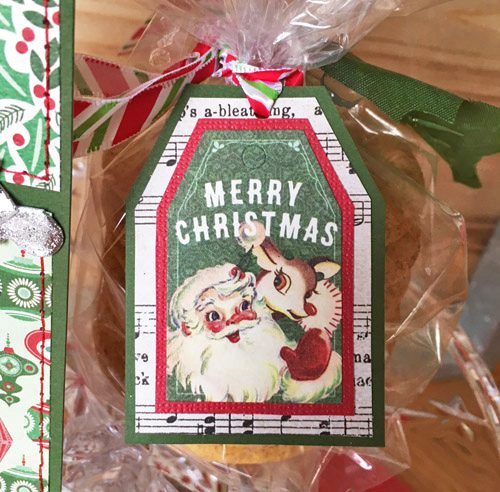 It is the time of the year for giving, so why not make your card or gift stand out and shine with 3D Foam Creative Embellishment Kit?  It's sure to make someone smile!
Thanks so much for stopping by!
Vicki
Scrapbook Adhesives by 3L®:
3D Foam Creative Embellishment Kit
E-Z Dots® Permanent Refillable Dispenser
Other:
Patterned Papers: Authentique Paper (Retro Christmas Collection)
Cardstock: Bazzill Basics Paper