All things green, gold, and St. Patrick's Day at my house – it's March! My Irish husband and kids love when I create special treats or send cards in their lunches 🙂 This year I'm still going to send sweet cards in their lunches. Today I am sharing with you one of those cards.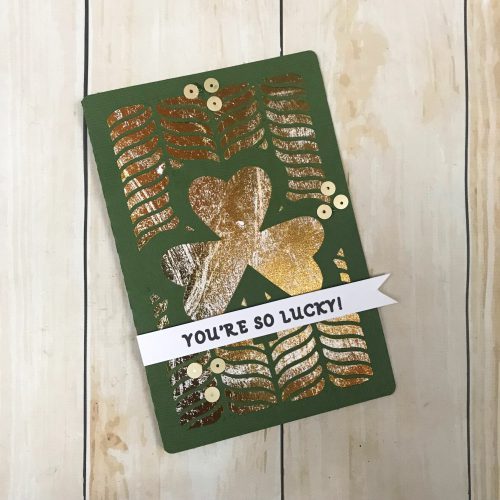 Adding a little gold!
Shamrocks and gold go together like peanut butter and jelly. I found a great card base and wanted to make it more exciting. So I pulled out my Adhesive Sheets 4×6″, foil and gold sequins. I also grabbed my Dual Tip Glue Pen and E-Z Dots® Permanent Refillable Dispenser.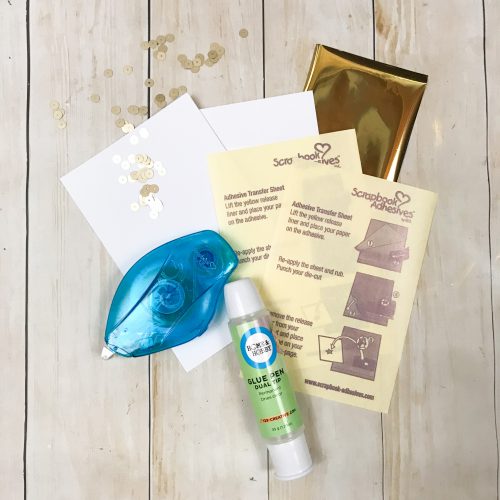 I started with adhering the Adhesive Sheets 4×6″ to some white cardstock. Press the sheet of gold foil from the 3D Foam Creative Embellishment Kit to the adhesive and rub with your fingers. Once you've rubbed it well, pull it off.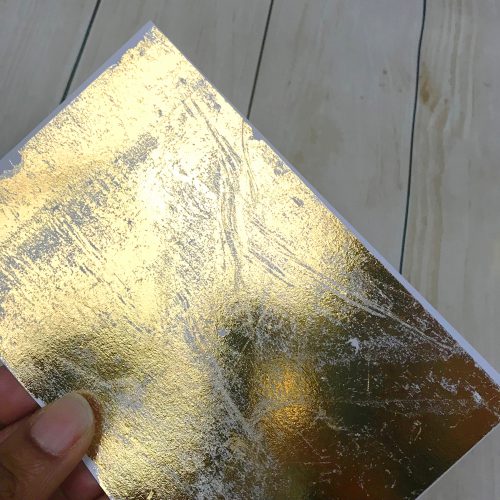 Once that foil piece is complete adhere this piece to the backside of the card front. The adhesive runner I used was the E-Z Dots® Permanent Refillable Dispenser. Your card should look like this at this point.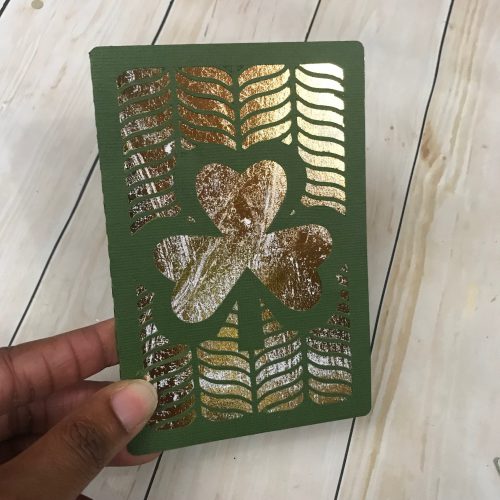 For extra sparkle to play off the gold, I added gold sequins by dotting with Dual Tip Glue Pen first and then placing my sequins down.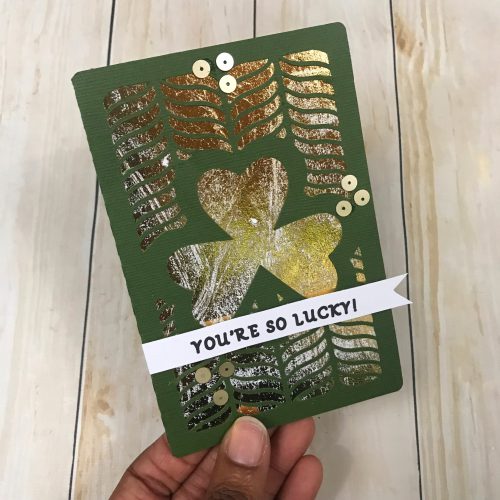 Add a sentiment and you're all done. My card says "You're so lucky!" on the front and on the inside "Your mom adores you." I'll add some chocolate coins in there since it'll be in their lunches. They'll love it so much, I hope. Who wouldn't, right?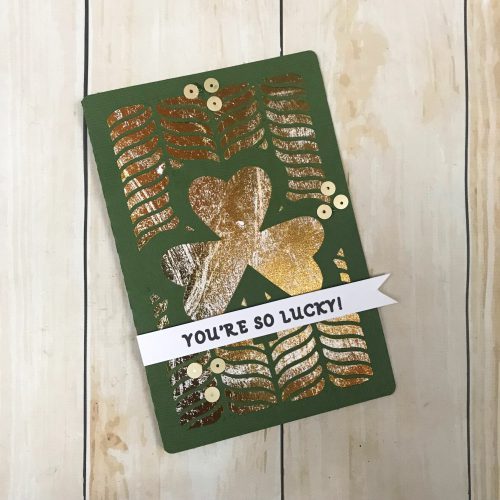 It's a simple idea, but using the gold foil, shamrock card, and the best adhesives around makes it fun and easy.
Thanks for stopping by. I hope you have a great March!
Latrice
Scrapbook Adhesive by 3L®:
Adhesive Sheets 4×6
E-Z Dots® Permanent Refillable Dispenser
3D Foam Squares White Regular 
3D Foam Creative Embellishment Kit
HomeHobby by 3L®:
Dual Tip Glue Pen
Other:
Cardstock; Sequins; Dies