Welcome back to the blog. Latrice here and I'm excited to share with you a great monochromatic bullet journal spread. Bullet journaling has taken the world by storm. It's a fun journal that you can keep simple or get super artsy.
This year I plan to use mine to track goals, weekly happenings, and even meal planning. For this month I went with fun tones of green inspired by the St. Patrick's Day theme. I kept my weekly plan simple this month. Take a look.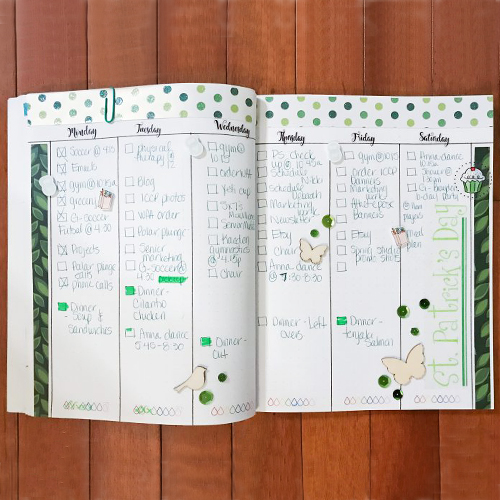 Planning a Journal Spread
I pulled out green pieces that I thought would work. When bullet journaling you have to keep the pages somewhat thin. The new 3D Foam Circle White Mix is probably my "new favorite" product. The circle shape is perfect for smaller round embellishments and more. On this week's spread, I used the 3D Foam Circle White Mix and E-Z Dots® Permanent Dispenser. Below you can see exactly how those were created.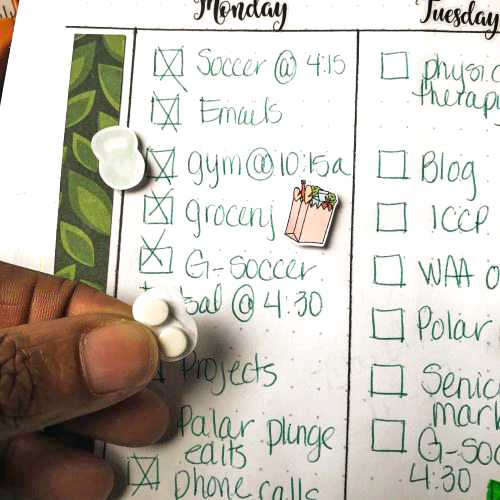 Finishing Touches
Creating a spread means you'll need to do a little planning ahead of time. Start with a pencil and then once the spread is planned out you can then go over everything in black ink. Fill in your "to-do" list, add menu ideas and write about anything else that is important to you this week. Check out my spread and all the details.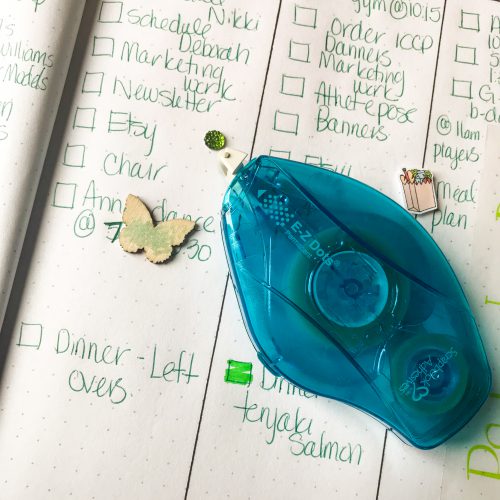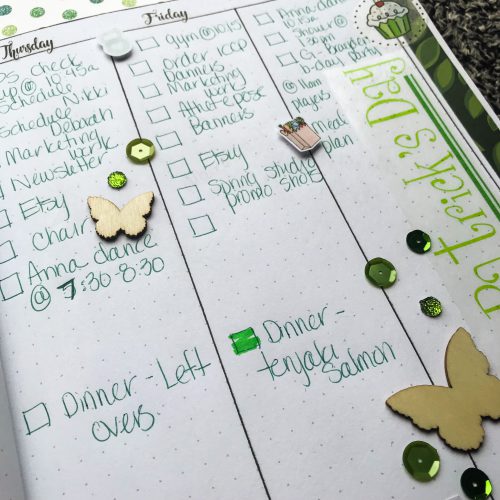 I'm excited to continue my bullet journal with fun themes, spreads, and new ideas. Do you bullet journal? I'd love to see yours. Please share your link in the comments below 🙂
Scrapbook Adhesive by 3L®:
3D Foam Circle White
E-Z Dots® Permanent Dispenser
Other:
Patterned paper, Wood veneer, Cardstock stickers
Pin It!