Hello, fellow book lovers! Dana here with you to celebrate National Tolkien Reading Day! According to the National Day Calendar, this day was started by the Tolkien Society to encourage the readings of J.R.R. Tolkien. This specific date honors the fall of Sauron in Tolkien's The Lord of the Rings. I know I won't be able to read an entire Tolkien book in one day. I created a carousel card to hold some of my favorite inspirational quotes from the author, which is a much more manageable read.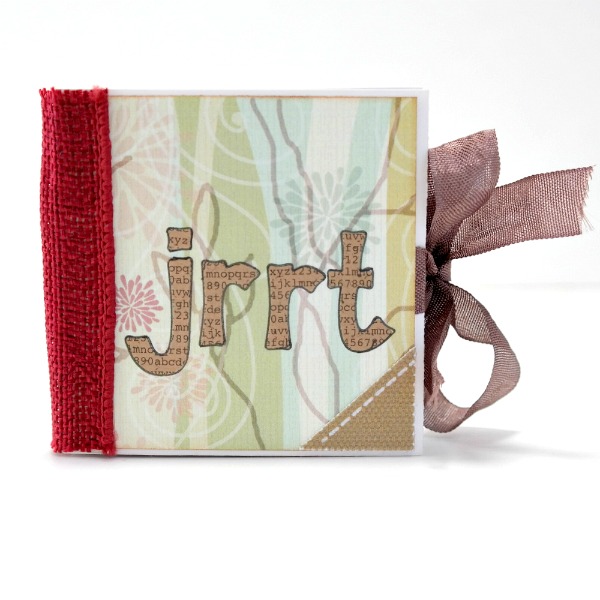 It is important to select the right adhesives when creating cards with movable parts or small books. My two favorites, and what I chose for this project, are the E-Z Runner® Grand Permanent Dots and Extreme Double-Sided Tape. My favorite feature of the Permanent Dots is that the dots are initially removable with just a swipe of the finger after which they become a permanent bond. This allows me to apply adhesive to small areas, like the points of triangles, very easily. I used the Extreme Double-Sided Tape to secure the ribbon to this card. I know that I will be able to pull on the closure of this book without worrying about the ribbon releasing.
Tolkien Carousel Card From Every Angle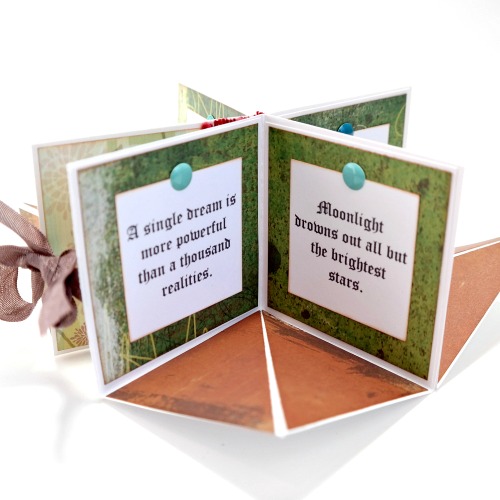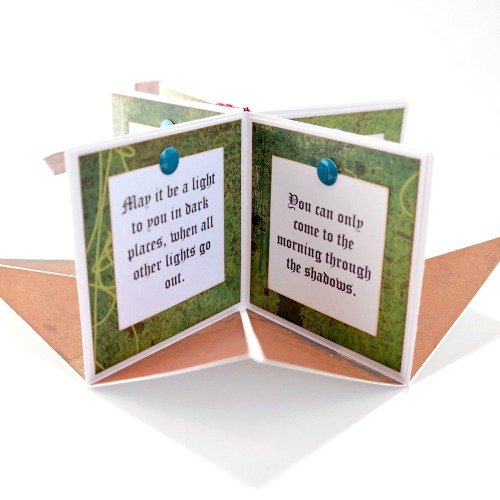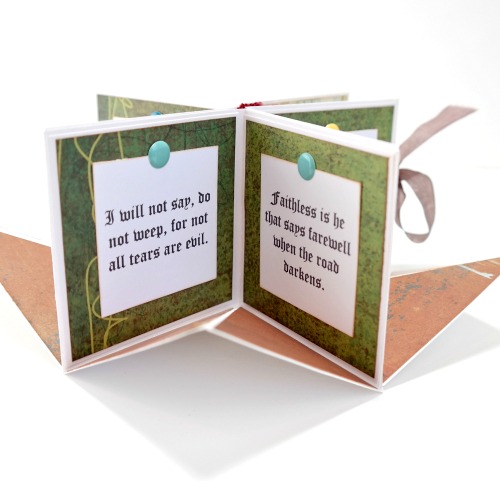 This is such a fun card! I love that the inner pages of the card pop up to create a 360-degree experience. If you can't decide on one favorite quote, a design like this has room for eight.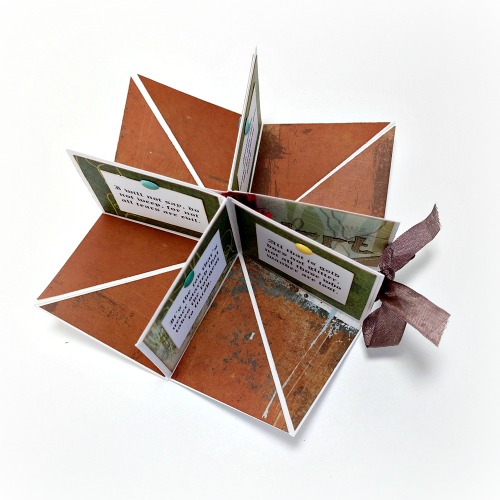 Here is a view from the top of the card. There is plenty of space to add journaling on the triangle shaped areas to take this design away from a card and use more for a small art journal.
I hope I have inspired you to create something fun. If you'd like more information about how to assemble this card design, please stop by my blog for a link to the tutorial I used as a guide.
Scrapbook Adhesives by 3L Supplies:
E-Z Runner® Grand Refillable Dispenser
E-Z Runner® Grand Permanent Dots Refill
Extreme Double-Sided Tape 1/4″
Other Supplies: Carousel Card Template (Sandibella); Patterned Paper: Harmonie (Cover), Rose Moka (Brown), Lucky7 Factory (Green); Letter Stickers (Jillibean Soup); Enamel Dots (My Mind's Eye); Ribbon; White Cardstock
Pin It!