Good morning, Shannon here sharing a layered Confirmation Card with you. I created it using some of my Scrapbook Adhesives by 3L® staples. Layering brings out wonderful dimension on the card. Even though things are still "flat", the card looks like it's reaching out to you 🙂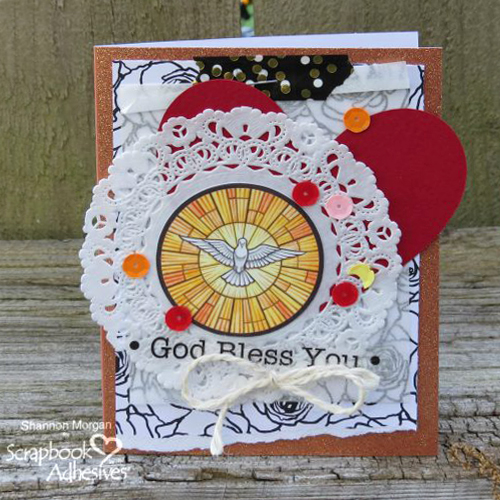 If you look at the layers, you'll see it's pretty simple to assemble this card, the best part? You'll only need your  E-Z Runner® Grand Refillable Dispenser and Adhesive Dots Micro for this card.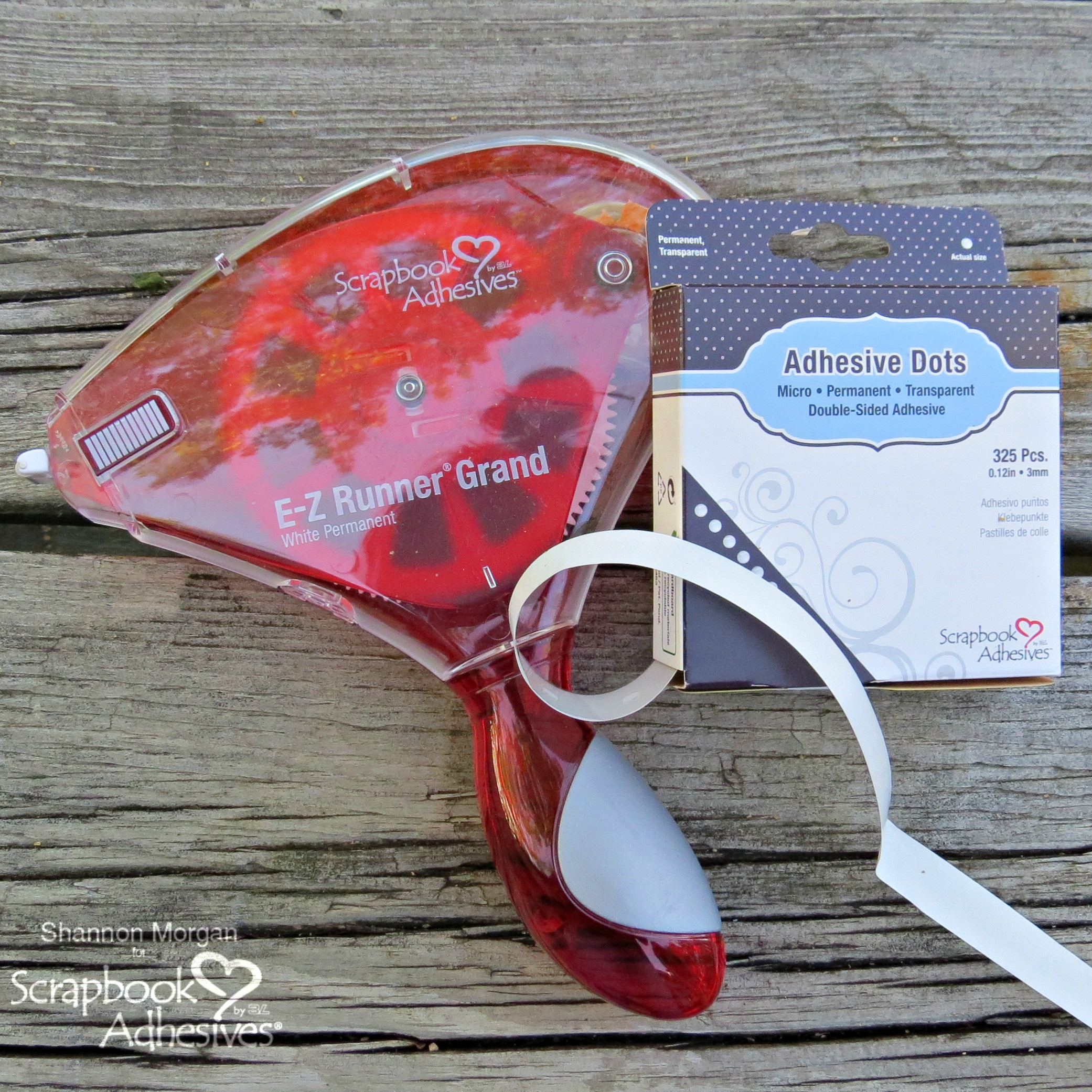 Layering the Confirmation Card
Trim the patterned paper to fit the card base as its first layer and adhere with E-Z Runner® Grand Refillable Dispenser. Next layer a piece of tracing paper/vellum again with the E-Z Runner Grand. Note: I crinkled the top to give it a little extra interest to the card.
When placing the heart offset a little and add the doily next. To secure, I used both the E-Z Runner® Grand Refillable Dispenser and Adhesive Dots Micro. The Adhesive Dots Micro is perfect to get those delicate parts of the doily in place on the card.
For the dove focal element, I found the clip art on the computer, printed and hand cut it. The sentiment is a clear sticker that I added on top of the doily.
I secured the sequins on the card by using Adhesive Dots Micro. For the bow, I looped some twine, tied it in a bow and secured it with an Adhesive Dots Micro. A piece of washi tape and a staple added, the Confirmation card is finished to be ready for a special recipient.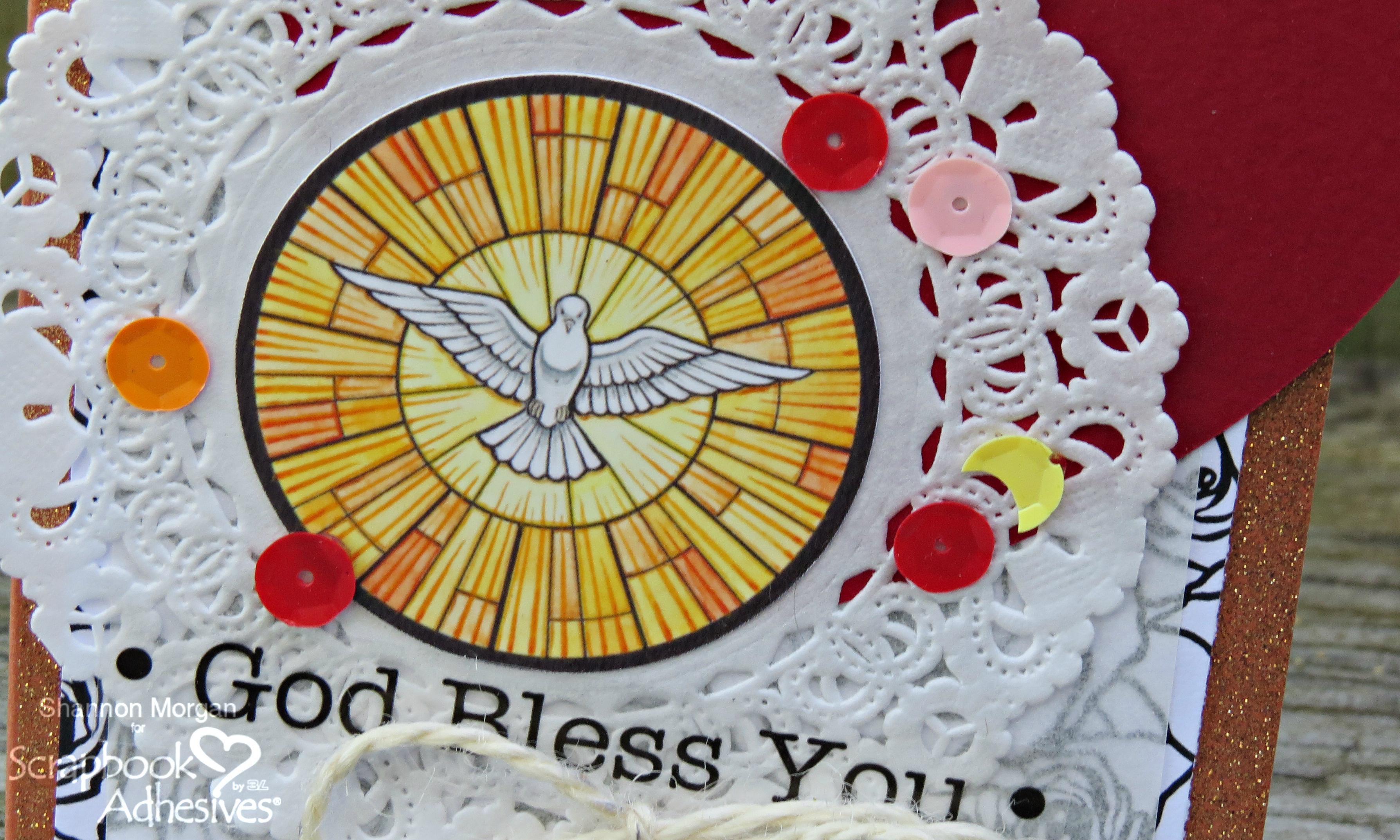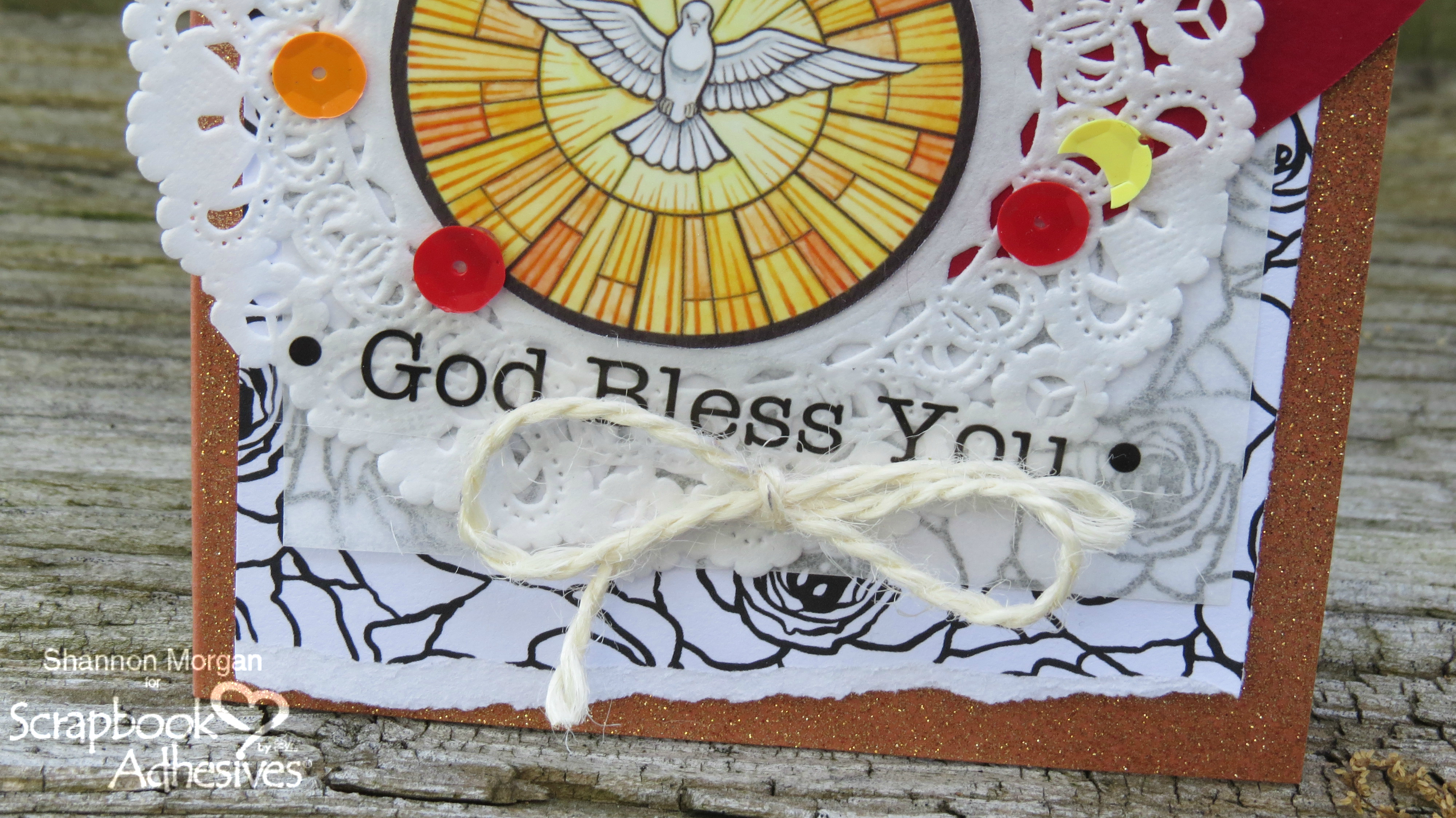 Creative Time: Beginner to Intermediate/30-40 minutes
Materials Needed:
Scrapbook Adhesives by 3L®:
E-Z Runner® Grand Refillable Dispenser
Adhesive Dots Micro
Other:
Cardstock, Patterned paper, Tracing paper, Paper doily, Sequins, Twine, Washi tape and staple