Hi Crafters! Valerie here today, and I decided to create a fun Halloween shaker card for today's post!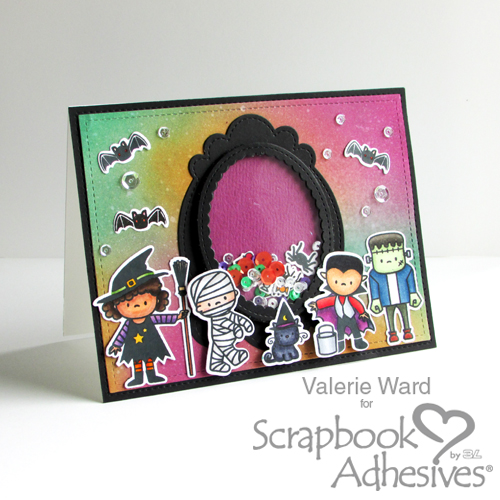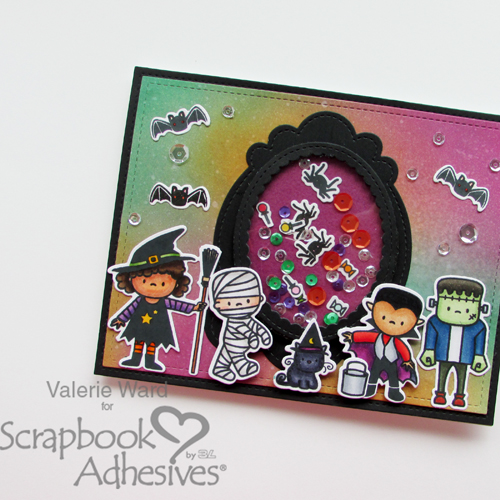 The Colorful Halloween Background
I started by making a very colorful background with three Distress Oxide inks (Carved Pumpkin, Lucky Clover, and Seedless Preserves). When I got my desired colors blended, I added a thin layer of Hickory Smoke Distress Ink over the paper.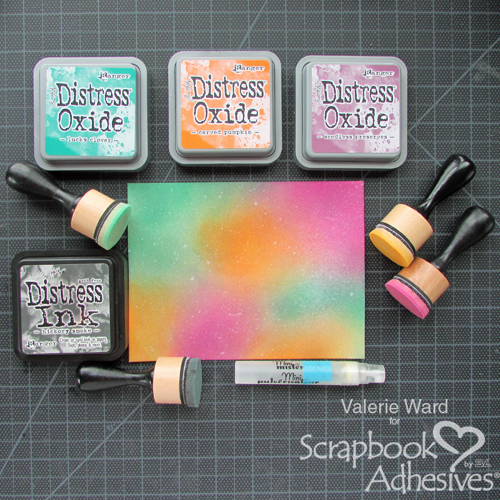 Next, I got all my die cutting done: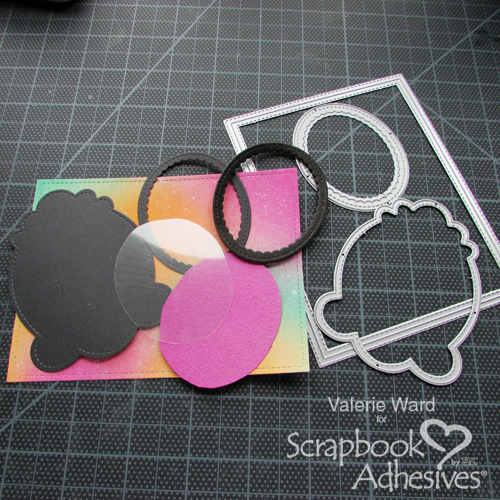 Here is where I used my E-Z Runner Grand Dispenser to attach the black base to the top of the card, and then the colorful background piece centered on top of the black base: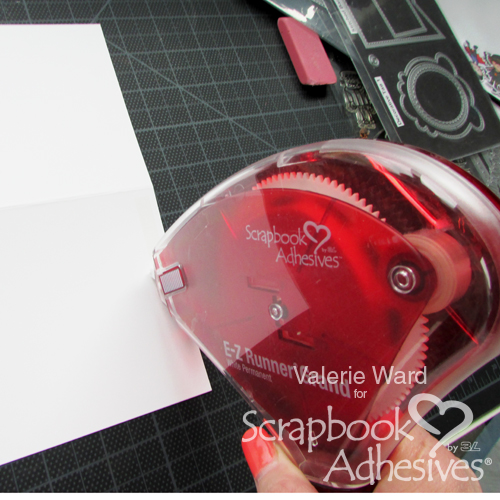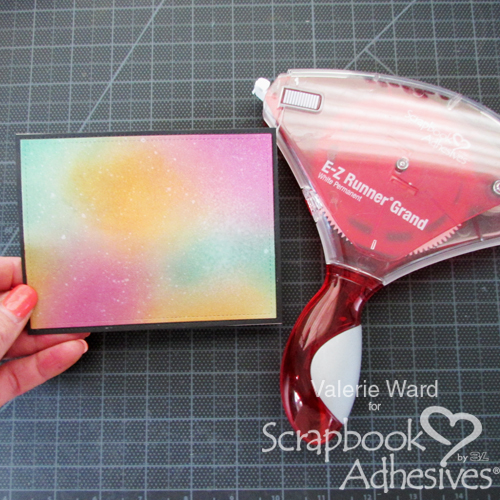 Make the Halloween Shaker
First, I used my E-Z Dots Permanent Dispenser to attach the very bottom piece of the shaker unit to the card front: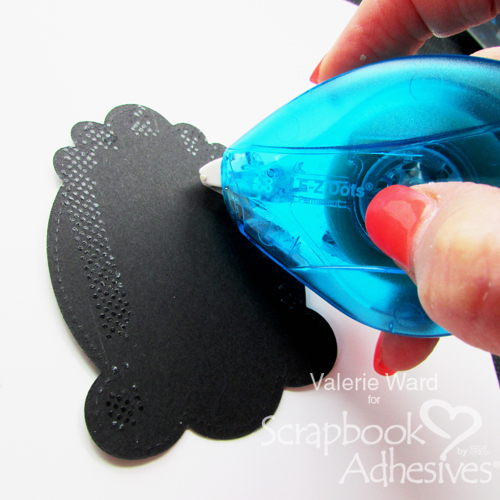 I used the same adhesive to adhere this purple piece on top of the black one: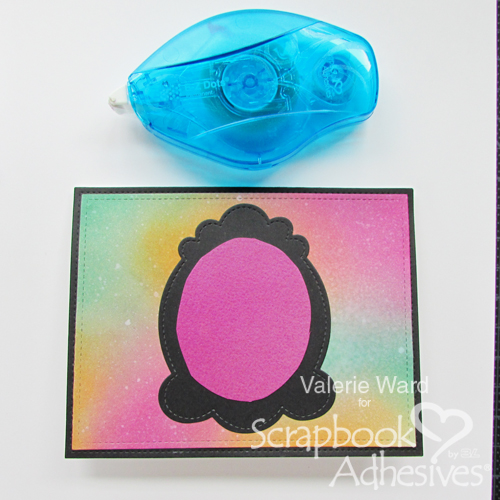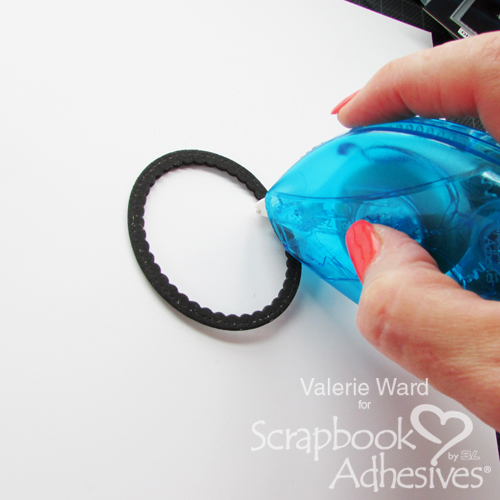 And I was thrilled to see my beloved E-Z Dots Permanent Dispenser also worked on this foam piece:
This piece goes on top of the purple piece and the black piece and will hold the shaker pieces.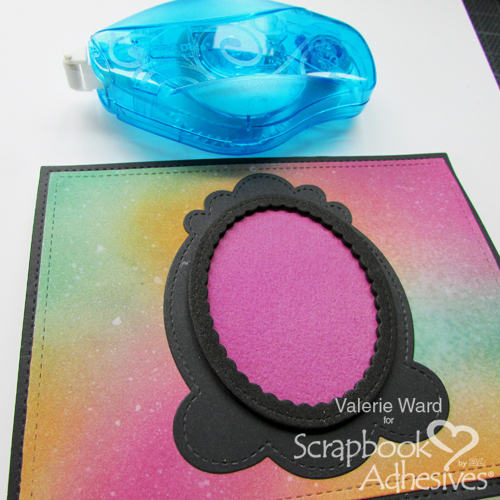 I used various Pretty Pink Posh sequins.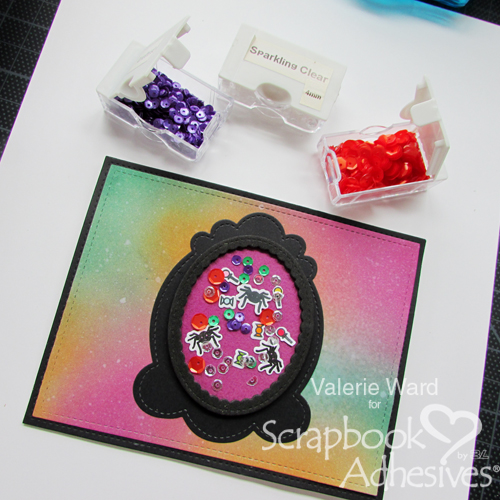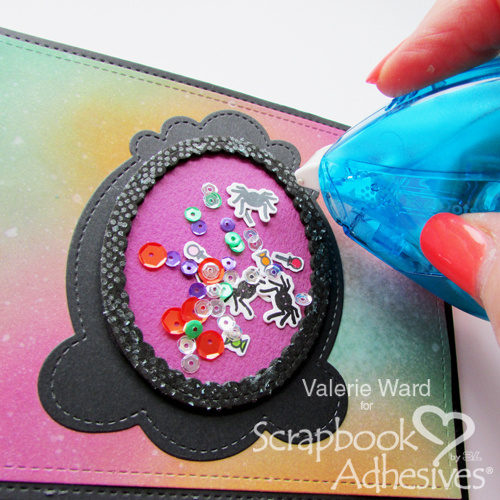 Once again I pulled out and used my trusty E-Z Dots Permanent Dispenser on top of the foam frame piece.
And here is where I put down the transparent piece.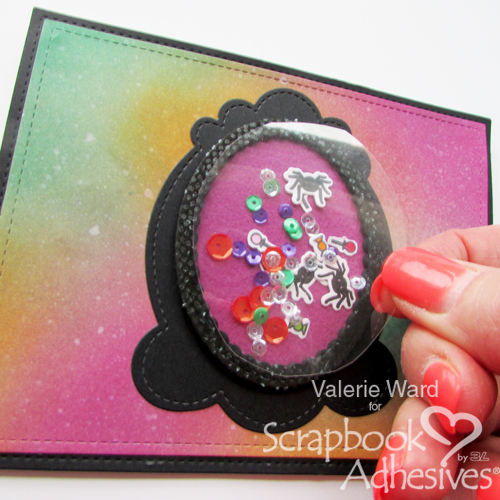 Add the Finishing Touches
For the colored images that will lay flat on the card, I used my E-Z Dots Permanent Dispenser.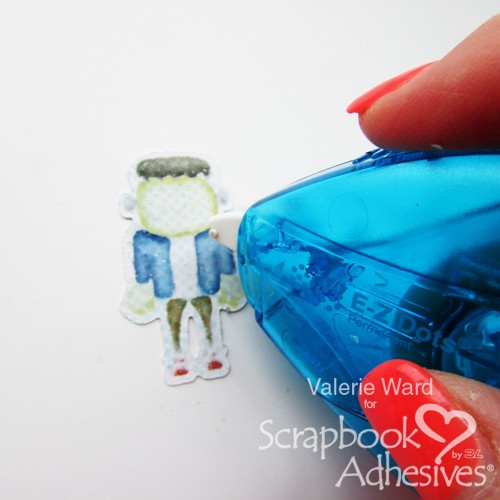 There are pieces that will need to be raised up because they will partially be attached to the raised shaker portion, so I added 3D Foam Circles Black Mix to them: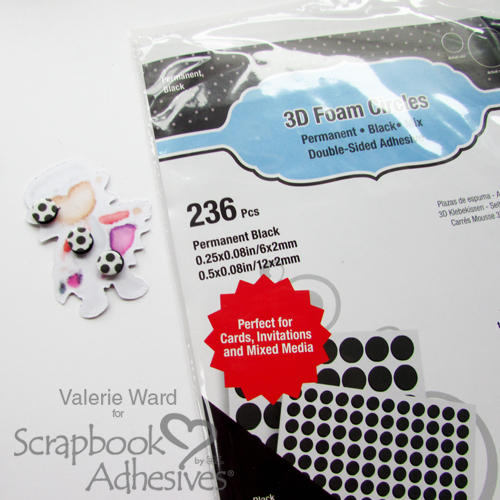 I decided to add some sequins to the front of the card and to do that I used Adhesive Dots Micro.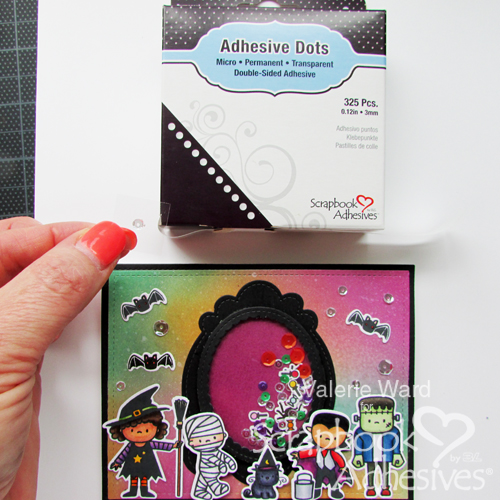 I like to put the Adhesive Dots Micro directly onto the card, and then attach the sequins on top of them: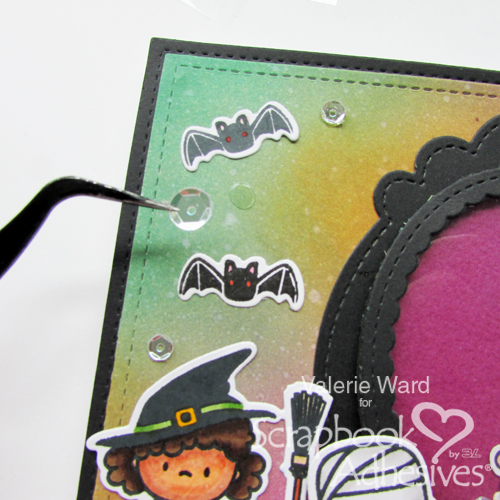 Now the card is complete, and these are the Scrapbook Adhesives by 3L products I used on this project: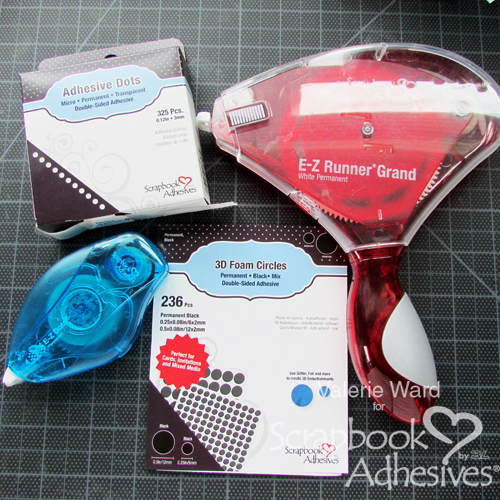 Here's another look at the finished card.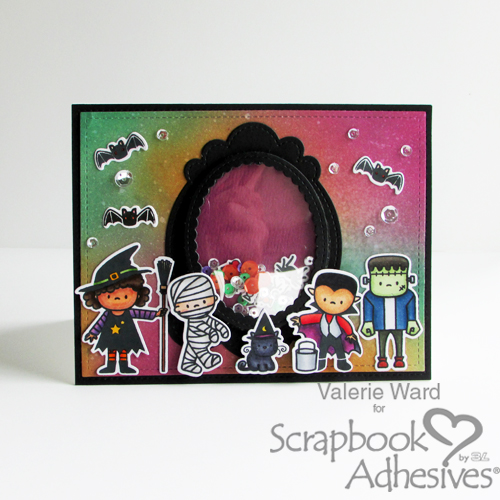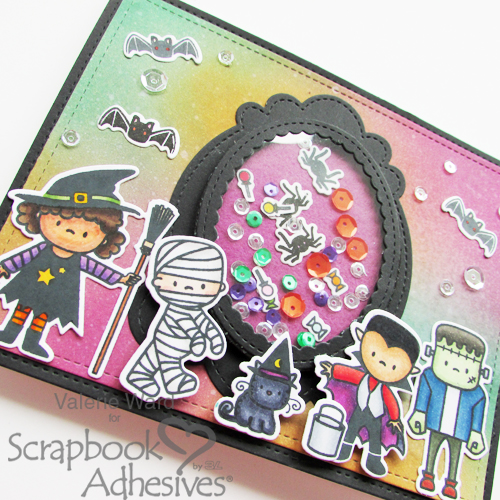 Thank you for stopping by! I had so much fun with this card, and it's pretty easy, too!
Valerie
Creative Time: 1 hour
Skill Level: Beginner
Materials Needed:
Scrapbook Adhesives by 3L:
E-Z Runner Grand Refillable Dispenser
E-Z Dots Permanent Refillable Dispenser
Adhesive Dots Micro
3D Foam Circles Black Mix
Other products:
Halloween stamp set and coordinating die set; Distress Oxide Inks and Ink Applicators (Ranger Inks); Sequins