Hi, friends! Like the watercolor look? Like cards with glitter on them? You are going to love learning how to make some paper crafted cards like these! Read on for the quick and easy tutorial!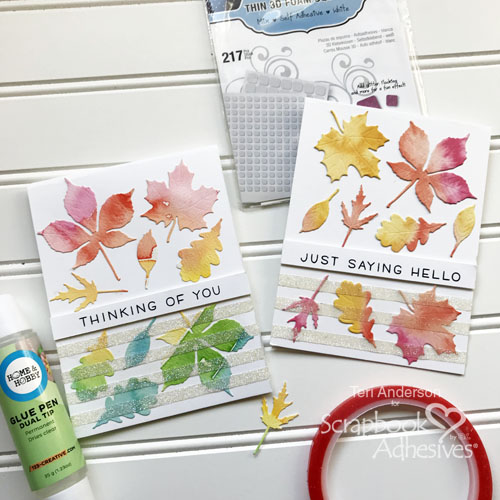 Make Watercolor Leaves and Background
The first thing you are going to do is make the background. Create a standard A2 card from white cardstock. Set it aside.
Take a piece of watercolor paper and brush on several different colors of watercolor paint onto it. Let the paper panel dry.
Then take some leaf dies and cut several leafy die-cuts with them from the panel. Not a fan of leaf dies? Consider using different shapes like hearts, flowers, and stars – all would look lovely on a card too!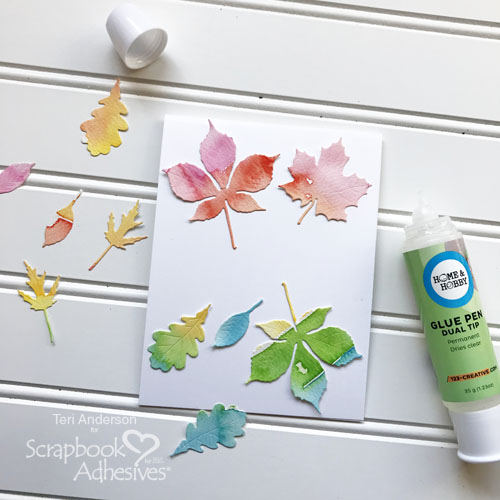 Adhere the leaves onto your card with the Dual Tip Glue Pen. Be sure to cover the back of the leaves thoroughly with glue so nothing pops up and off the card.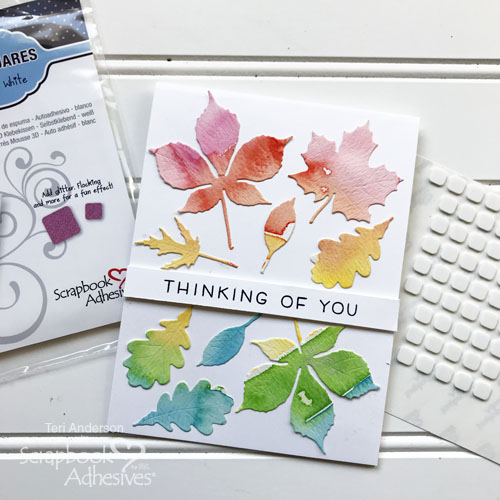 Cut a strip of cardstock and stamp a sentiment onto it. Use Thin 3D Foam Squares White Mix to adhere it the card. I like these thin squares because they make card elements pop but they don't make them too bulky.
Add the Stripes!
Place several strips of Extreme Double-Sided Tape 1/4in across the bottom of the card.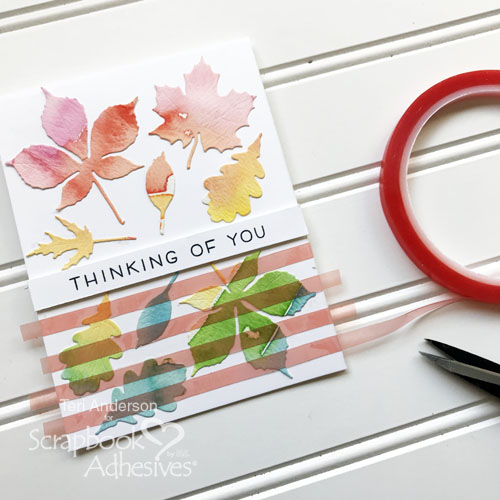 Let the tape run off the edges of the card. Use your scissors to snip away the excess.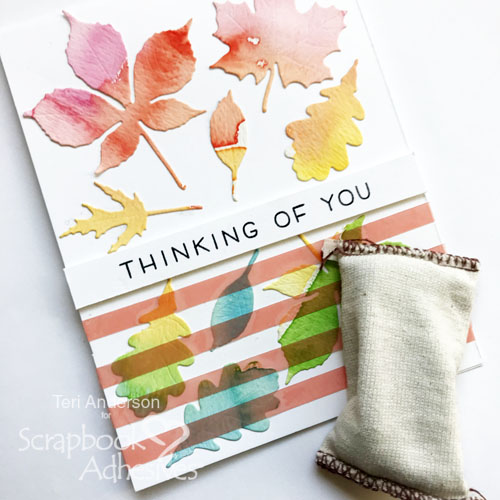 Take an embossing powder bag and rub it over the tape strips and the areas near the tape strips. (Don't have a powder bag? Try using a dryer sheet instead.) The purpose of this rubbing is to remove static so extra glitter will not stick to the project.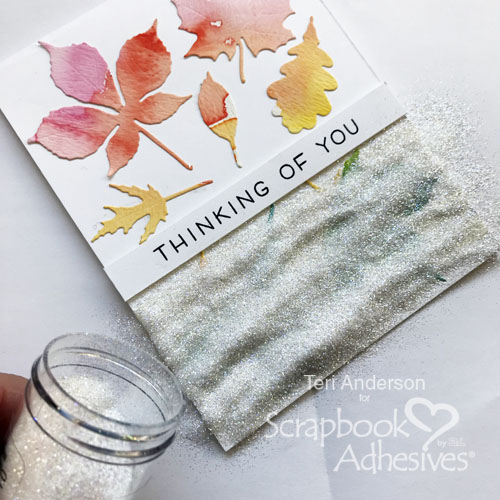 Remove the red liner from the tape. Set the card on scratch paper and dump glitter onto the strips.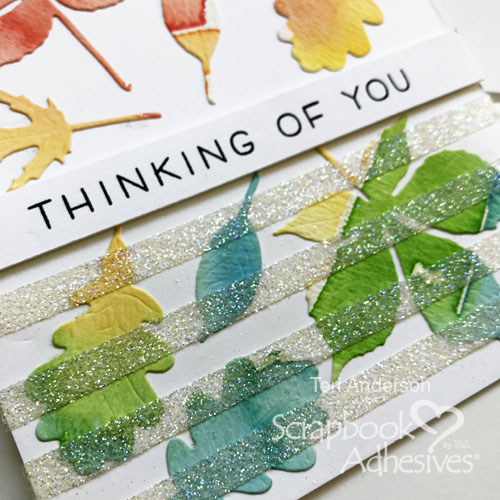 Shake the excess glitter off your card, and you'll be left with some awesome glitter stripes.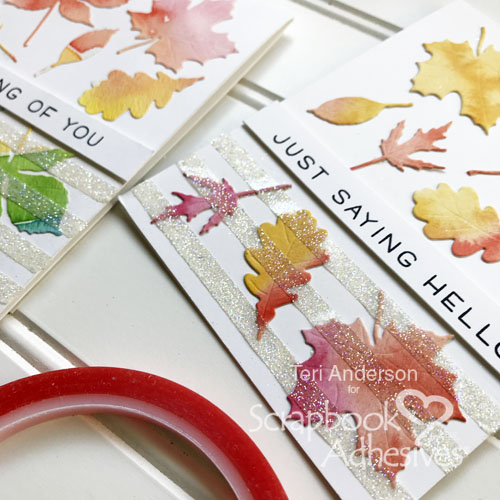 Remember, it's up to you how many stripes you add to your card. You can add three, four or more! The possibilities are endless!
Creative Time: 1 hour
Skill Level: Beginner
Materials Needed:
Scrapbook Adhesives by 3L®:
Thin 3D Foam Squares White Mix
HomeHobby® Adhesives by 3L:
Dual Tip Glue Pen
Extreme Double-Sided Tape 1/4in
Other:
Leaf dies from Impression Obsession Rubber Stamps; Simply Sentiments clear stamps from Lawn Fawn; Pastel Dreams Watercolors from Prima Marketing; Black ink pad; Watercolor paper; White cardstock; Glitter; Embossing Powder Bag
Pin It!