Hello, all!  Shellye McDaniel here with a sweet dimensional scrapbook layout with a window feature as a focal point. It's simple to do so let's get started!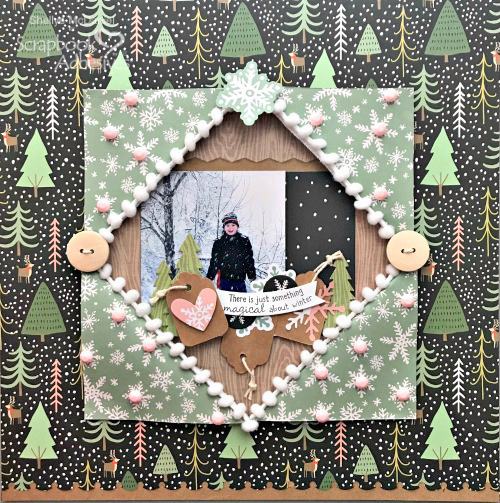 Create the Window Feature
To begin I took a 12X12 sheet of double-sided scrapbook paper.  Next, I placed a 6X6 square in the center for tracing.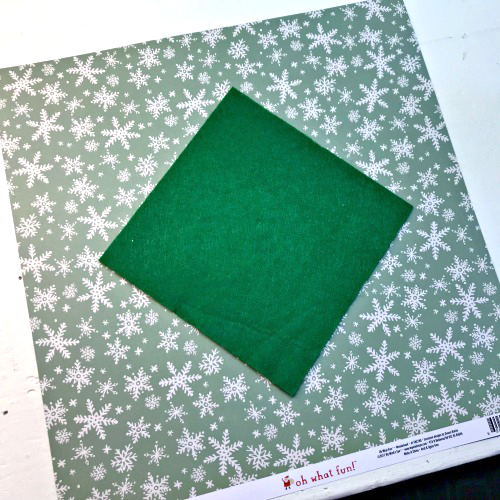 After I traced around the square, I cut from point-to-point as shown below.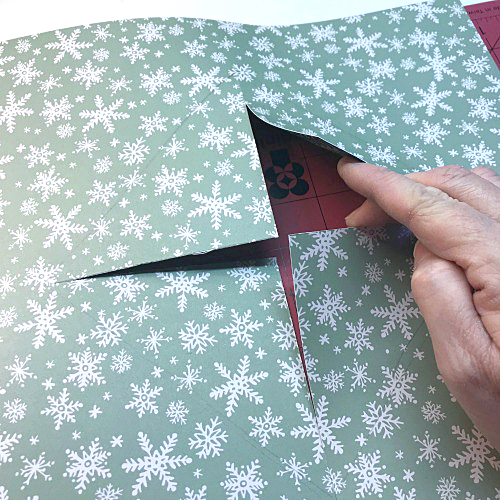 I folded the edges back gently by bringing the flaps to the front of the scrapbook page.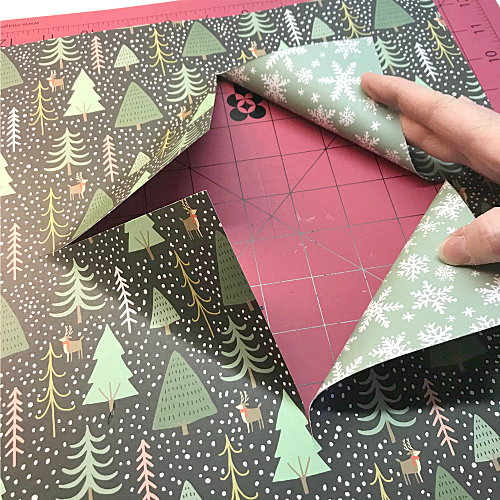 Next, I used small pieces of Crafty Foam Tape and attached to the backside of each flap.
Following that, I attached the flaps to the front of the scrapbook paper.  I made sure that each of the flaps was evenly apart and formed a neat square.
Making the Second Layer
For the next step, I attached a wood-grain patterned paper to the back.  First I added strips of the Crafty Foam Tape as shown below.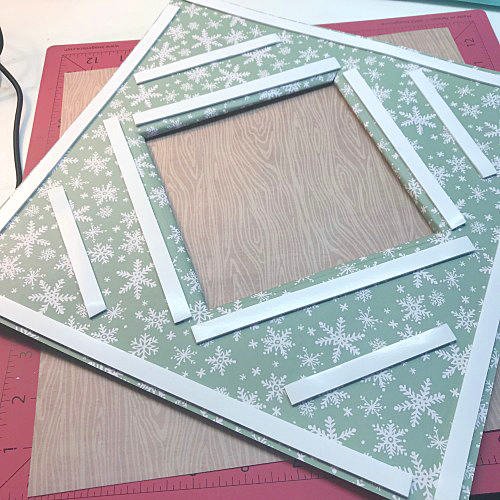 Once the background paper has been added, I now have the perfect slate for photos and embellishments!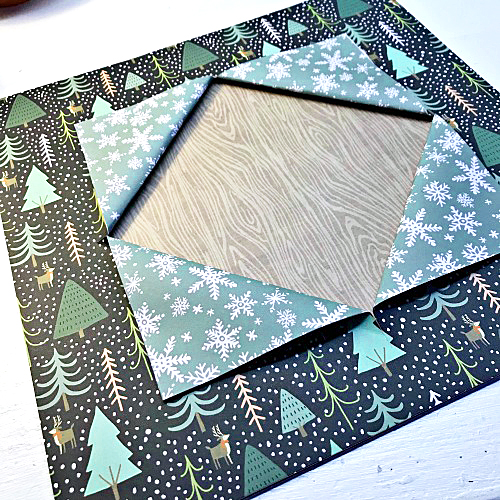 The Embellishing Details
To the inside of the window, I added pom trim with strips of Extreme Double-Sided Tape 1/8in to hold in place.
After threading the twine, I attached two wooden buttons to the sides of the 'window' with Adhesive Dots 3D.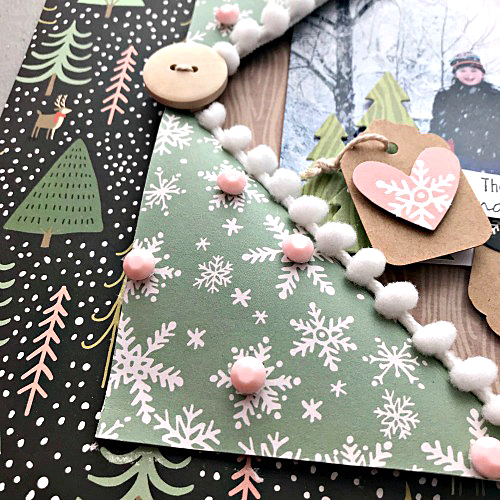 Of course, the snowflakes needed some bling, so I attached pink rhinestone with the smallest of the 3D Foam Circles White Mix. By using the foam, I was able to continue the dimensional effect!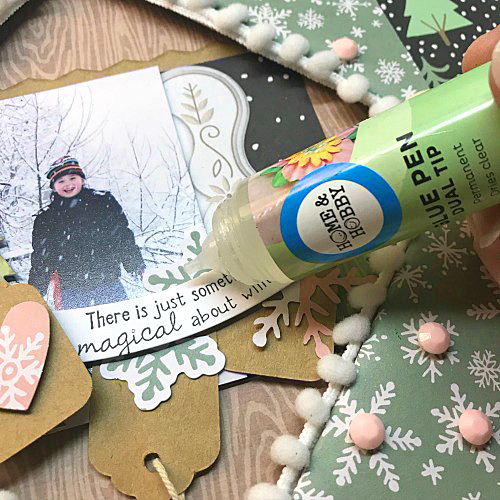 After adding the cardstock tags, I used the Dual Tip Glue Pen to attach pieces of the die-cut snowflakes.  I like using just a small dollop of the glue so that the die-cuts aren't completely flat.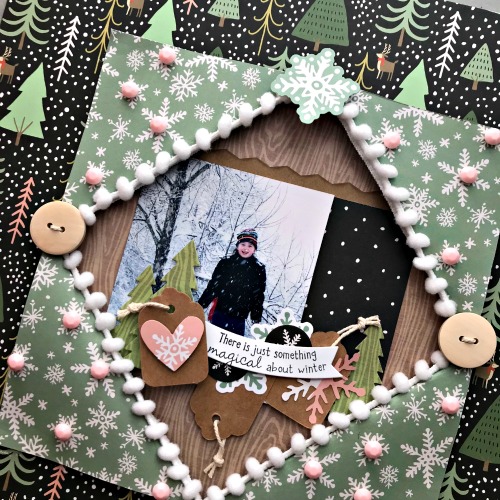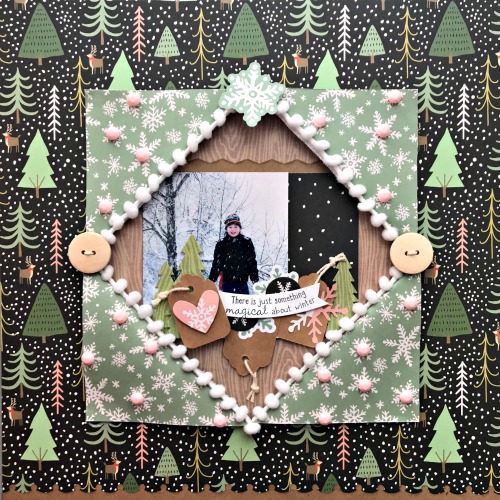 Finally, my Winter Window Layout is complete!  It's like peering outside and seeing my little one enjoying a snowy day 🙂
Thank you for stopping by!


Creative Time: 30 Minutes
Skill Level: Beginner
Materials Needed
Scrapbook Adhesives by 3L®
Crafty Foam Tape
3D Foam Circles White Mix
Adhesive Dots 3D
HomeHobby by 3L®
Extreme Double-Sided Tape 1/8in
Dual Tip Glue Pen
Other
Patterned Paper: Fancy Pants (Trees) and We R Memory Keepers (Woodgrain); Die Cuts: Fancy Pants; Pom Trim: Offray; Pink Rhinestones: Paper Studio; Kraft Tags; Kraft Border; Buttons
Pin It!