It's a new year and this year I'm making some Adhesive Resolutions! This year I'm going to use adhesives that make my creating easier. Additionally this year I'm going to use adhesives that hold strong! Finally this year I'm going to keep adhesives on hand to fill a variety of needs. Because let's be honest, when you have the right adhesives, creating is more fun! Let's take a look at what the right adhesives were for this new year layout!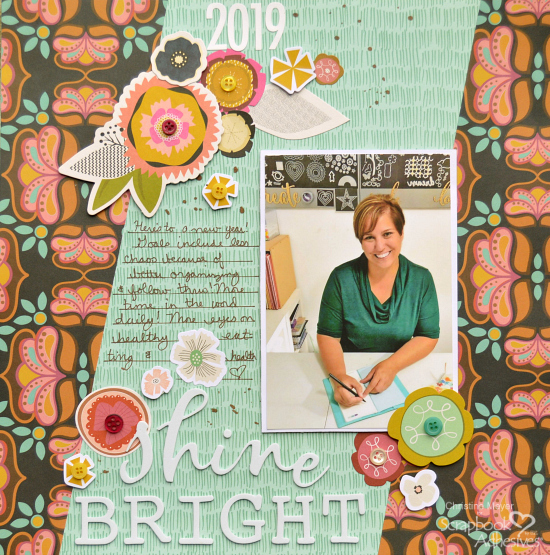 Adhesive Resolution #1 – Use Adhesives that make Creating Easier!
This whole layout came together in about 30 minutes and a big part of that was because I used adhesives that made my creating easier! Adhesive Resolution #1 met!
Adhesive Resolution #2 – Use Adhesives that hold strong!
The first place I look for a strong hold is in a runner. The E-Z Runner Grand gives me that along with options. If the White Permanent Strips aren't quite strong enough, you can always go to the Ultra Strong Refill. Although I generally only need that one for bulkier items like wood veneer.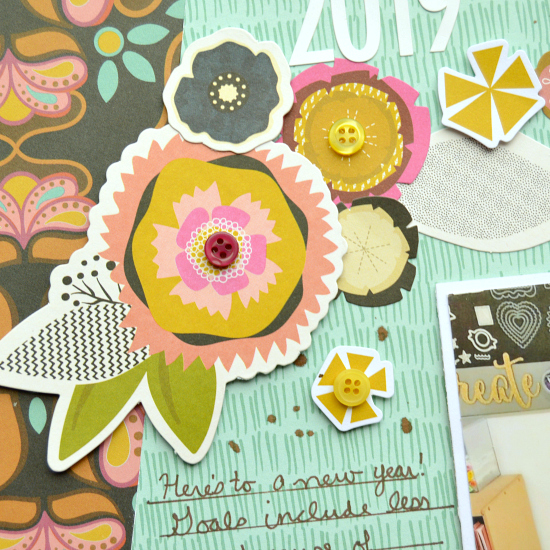 Adhesive Resolution #3 – Keep a variety of adhesives on hand for different applications.
In just this close-up I have 3 different adhesives being used! Beginning with 3D Foam Circles underneath my flowers, followed by Crafty Foam Tape underneath my picture, and finally Adhesive Dots to secure my buttons. All of these ensure that I can not only put things on securely but also add dimension consequently making my adhesives serve multiple purposes!
Shine Bright Process Video
I've made a process video to walk you thru the whole creation, let's take a look at that!
Thanks so much for joining me today!
-Christine
Creative Time: 30 Minutes
Skill Level: Intermediate
Materials Needed
Scrapbook Adhesives by 3L®
3D Foam Squares White Regular
Crafty Foam Tape
3D Foam Circles White Mix
E-Z Runner® Grand Refillable Dispenser
Adhesive Dots Micro
Other
Flavors of the Month Kit from The ScrapRoom
Save It to Pinterest!