For the longest time, intricate words and pieces were the bane of my crafty existence. It was a mess to add adhesive to them and I never quite covered them right. Once I discovered Adhesive Sheets, that all changed. Adhering intricate words and other intricate pieces went from being a frustration to an easy go-to technique of turning them into a sticker! It's Christine joining you today with a scrapbook layout featuring, you guessed it, an intricate word!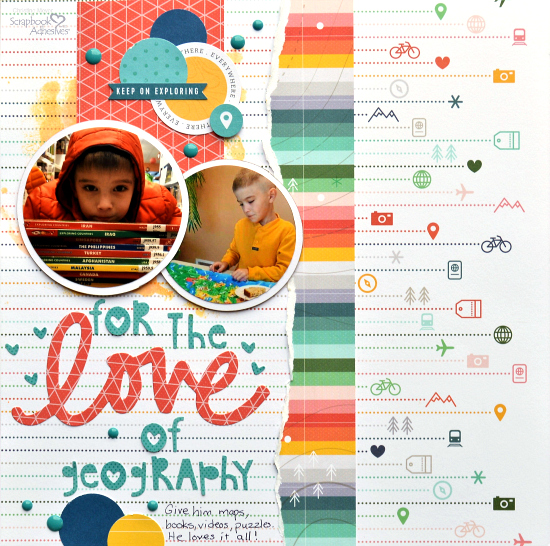 Adhering Intricate Words
Our Adhesive Sheets are available in three different sizes, 4 x 6 inches, 6 x 12 inches, and 12 x 12 inches, which mean that no matter how big your word is or what type of machine (manual die cut, electronic die cut, scissors, punches) you are using, you can make them work for you!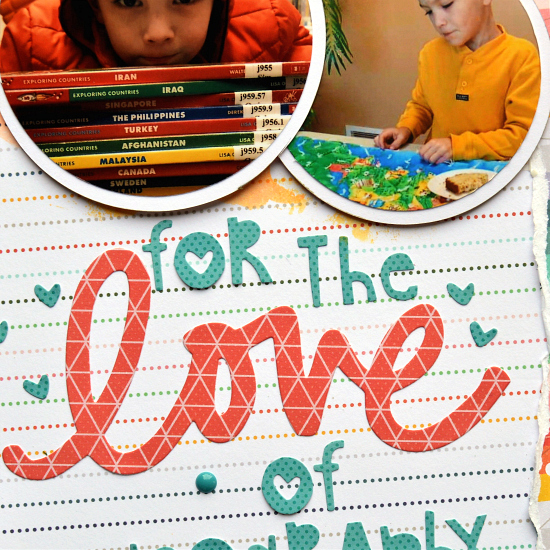 For this title, I used the 6 x 12 inch sheet because my metal die was just a little too big for the 4 x 6. I simply trimmed my patterned paper into a rectangle, removed the yellow liner, and then set it on the Adhesive Sheet. Then I ran it thru my cutting machine. Turning it into a sticker with the Adhesive Sheets makes adhering intricate words a piece of cake!
Other Adhesives on this Layout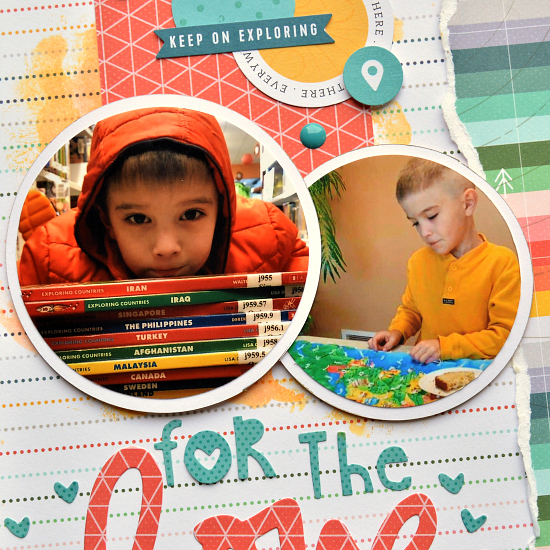 To add some dimension to my layout I popped up my pictures using Crafty Foam Tape. I also used a 3D Foam Square to pop up the circle in my embellishment cluster above the pictures.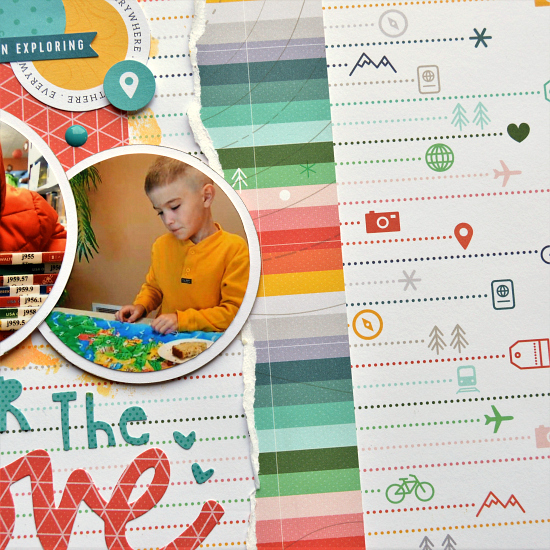 Whenever I am creating my E-Z Runner Grand® is never far away! I used it on this layout to adhere all the different flat layers using a combination of both the Permanent Strips Refill and the Permanent Dots Refill
Adhering Intricate Words Video
Check out all the details on this layout and a closer view of my process in this video:
Thanks so much for joining me today and for taking a closer look at how the details of a scrapbook layout come together!
-Christine
Creative Time: 60 Minutes
Skill Level: Intermediate
Materials Needed
Scrapbook Adhesives by 3L®
3D Foam Squares White Regular
E-Z Runner® Grand Refillable Dispenser
E-Z Runner Grand Permanent Dots Refill
Adhesive Sheets 6 x 12 Inch
Crafty Foam Tape White
Other
Flavors of the Month Kit from The ScrapRoom
Pin It!