Hi friends! Dana Tatar here today sharing how to turn empty paper rolls into embellished gift boxes for teachers. I used some of my favorite adhesives for this inexpensive upcycled project. With the school and sports season coming to an end, even last-minute gifts can look great!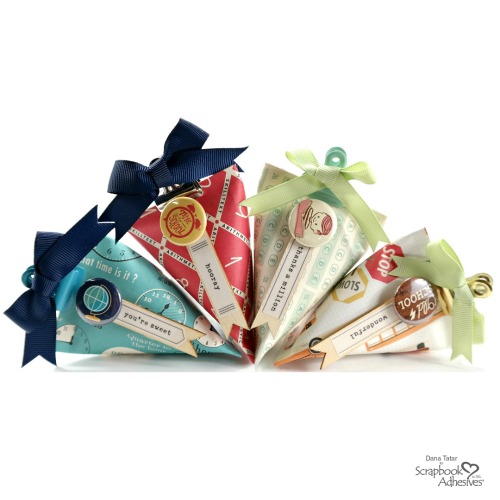 How to Turn Paper Rolls into Gift Boxes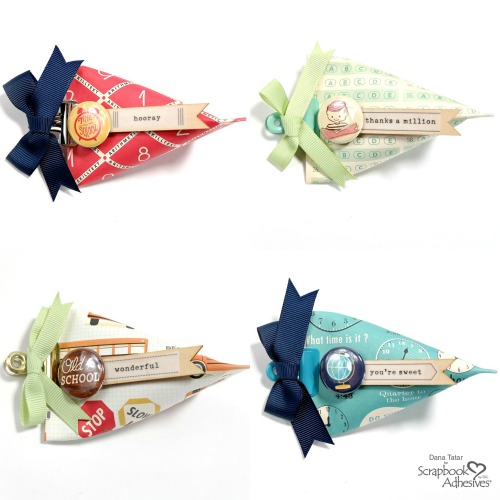 To begin, cut school-themed patterned paper to fit around a paper roll. Patterned paper cut to 3 7/8 x 6 inches was a good size for the paper rolls I used here.
Next, apply E-Z Runner® Ultra Strong Permanent Adhesive to the back of each piece of patterned paper and secure the paper around each roll.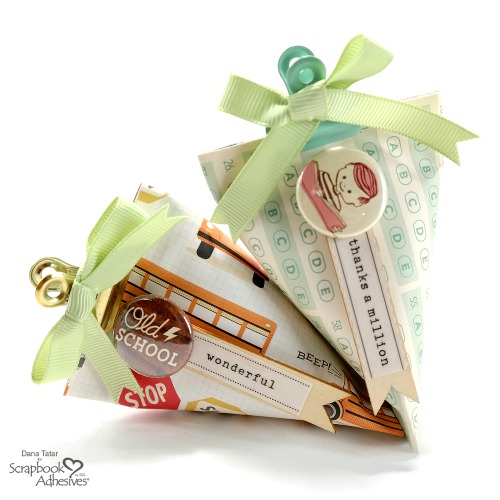 Next, cut a piece of Extreme Double-Sided Tape 1/4in. to fit inside the end of the paper roll. Pinch the edges of one side of the roll together and press until flat. Then, place the Extreme Double-Sided Tape along the flattened edge of the paper roll, remove the red liner, and press to seal. Repeat this process with one end of each paper roll.
Final Touches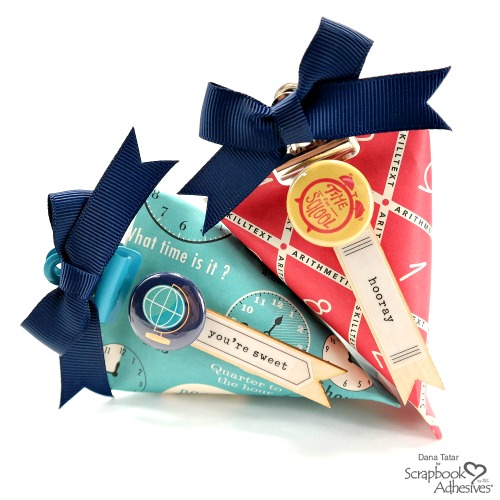 Next, place a small gift into each paper roll. Repeat the process explained above to seal the gift boxes. Be sure to flatten the second edge of gift boxes in the opposite direction to create triangle-shaped dimensional gift boxes.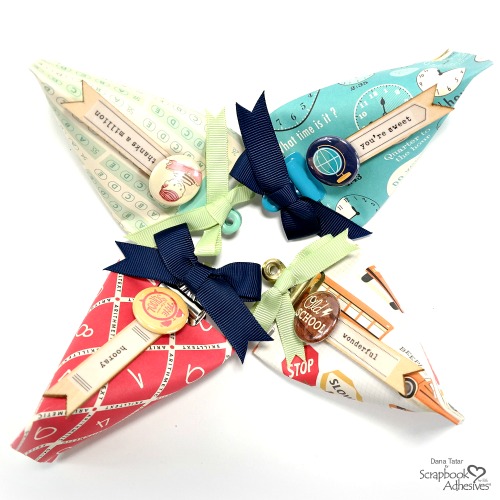 Once the gifts are secured inside each box, embellish! I added a metal clip to one side of each gift box. Then, I used Adhesive Dots Medium Ultra Thin to place a bow onto each clip. I used the E-Z Runner® Permanent Fine Adhesive Dispenser to place vellum tags onto wood tags. I attached each wood sentiment tag to the boxes with Thin 3D Foam Squares. Finally, I secured a tin pin to each box with a Thin 3D Foam Square.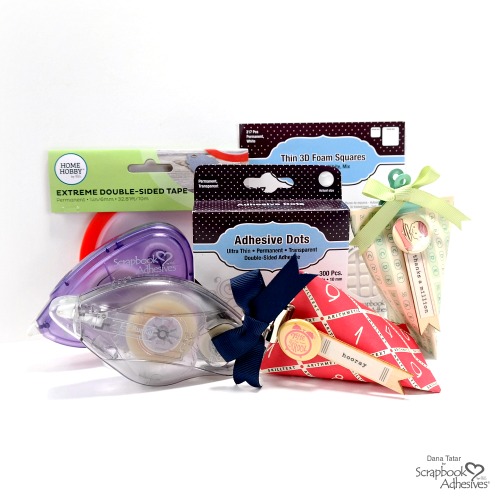 Thanks for stopping by today!
~Dana
Creative Time: 1 hour
Skill Level: Beginner
Materials Needed
Scrapbook Adhesives by 3L®
E-Z Runner® Ultra Strong Permanent Dispenser
E-Z Runner® Permanent Fine Adhesive Dispenser
Thin 3D Foam Squares White Mix
Adhesives Dots Medium Ultra Thin
HomeHobby by 3L®
Extreme Double-Sided Tape 1/4in
Other
Patterned Paper (October Afternoon); Tin Pins (October Afternoon); Wood Tags (Jillibean Soup); Vellum Tags (American Crafts); Bows; Paper Rolls
Save It to Pinterest!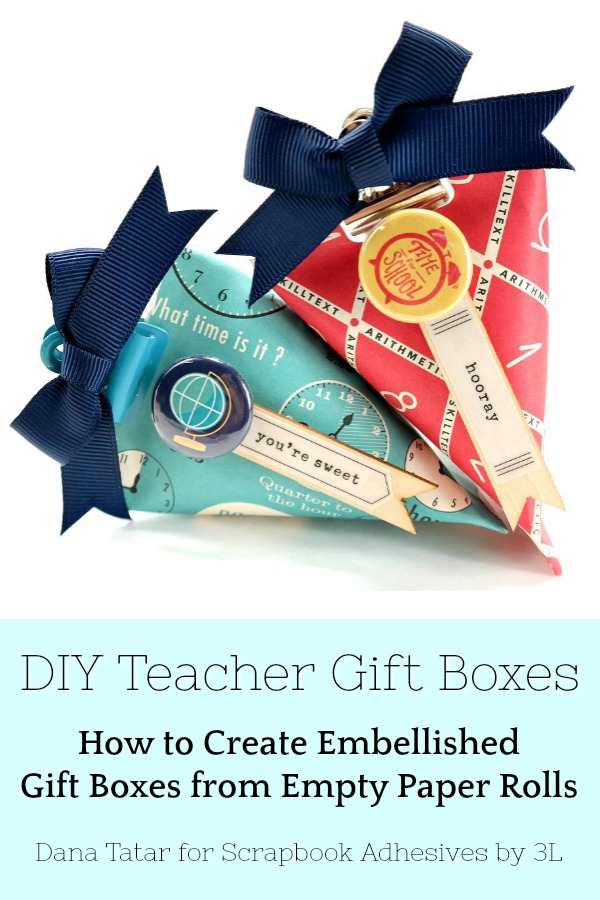 Visit our Website and Blog!
Sign up for our Newsletter so you never miss a contest or giveaway!