Hi everyone, Christine here today. I've recently discovered crochet and I'm amazed by all the amazing yarn colors available. My mind is buzzing with more crochet projects. I realized I needed some yarn swatches to arrange my colors so I decided to make little wallets containing my leftover pieces of yarn. I headed to my craft desk and my Scrapbook Adhesives by 3L® adhesives.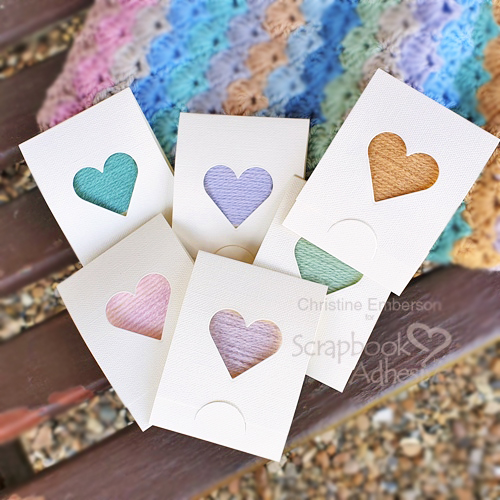 Yarn Swatch Wallet Step Outs
You can use a die to create pockets/wallets and trim down the edges or recreate by folding a piece of card and cutting a line for the closure insert.
Next, die cut a heart aperture into the cover, you could also use a punch for this step.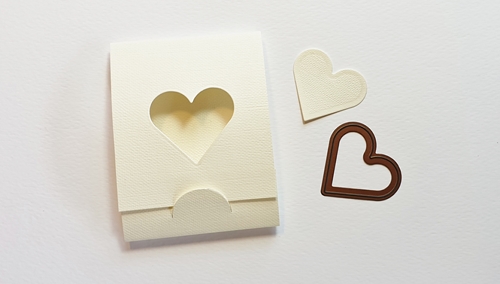 Put the wallet to one side and then die cut three small rectangles. Layer and affix these on top of each other to create a rigid rectangle. MyStik® Permanent Strips Dispenser is perfect for this. This dispenser has a unique fold-away design, ideal for traveling to crops and bonus: you can personalize the dispenser too.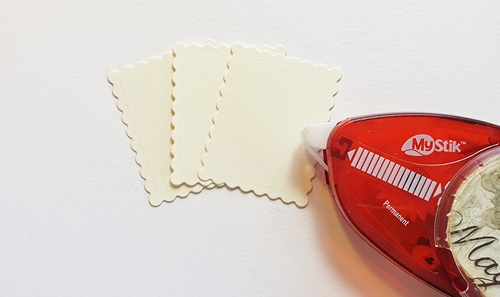 Onto the front and back of the rectangles affix Extreme Double-Sided Tape 1/2 inch.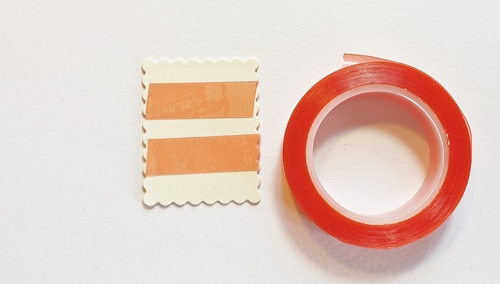 Remove the backing and wrap yarn around, it sticks very firmly which is perfect.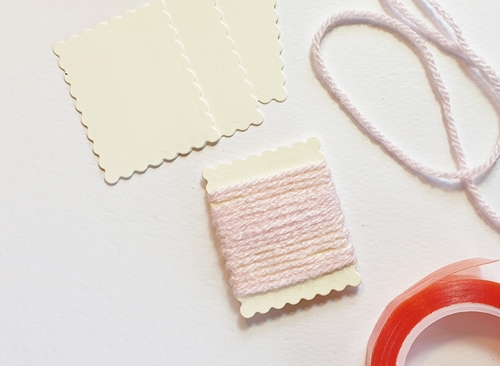 Continue this for all the colors you need.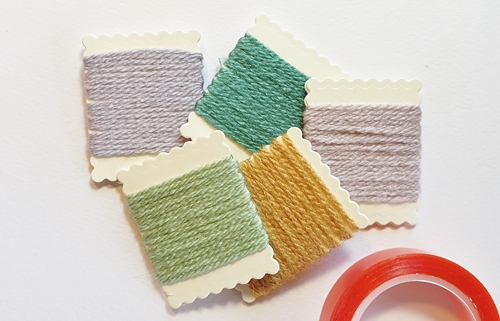 Inside your wallet affix a rectangle with yarn color name with Crafty Power Tape.  I typed these names and printed on my computer and die cut the rectangles. You could hand write if you prefer.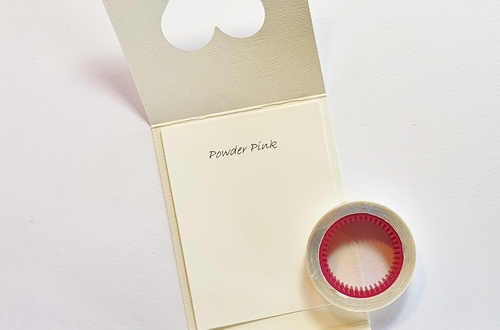 Again, using the super strong Extreme Double-Sided Tape 1/2 inch affix the yarn swatch inside the wallet.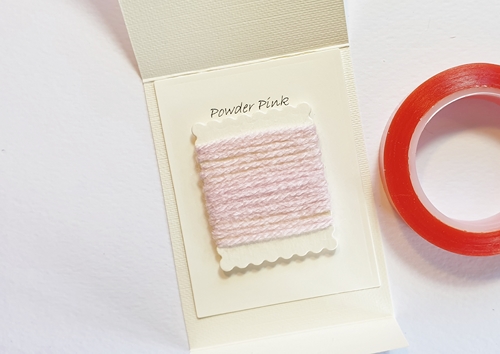 The finished swatches. Easily filed away in a little box and ready to use for designing my next project.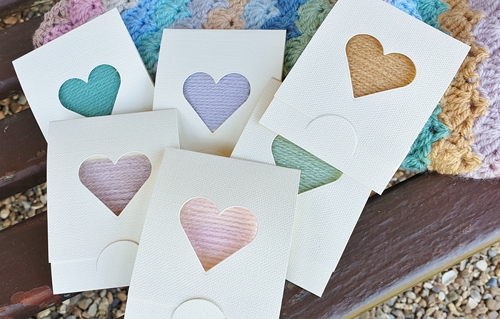 I think making these wallets will be as addictive as crochet!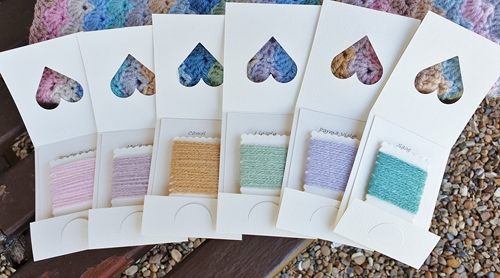 Thanks for stopping by and don't forget to check out the great products on the website.
Christine
Creative Time: 25 Minutes
Skill Level: Intermediate
Materials Needed
Scrapbook Adhesives by 3L®
MyStik® Permanent Strips Dispenser
Crafty Power Tape
HomeHobby by 3L®
Extreme Double Sided Tape 1/2 inch
Other
Craft Dies: Spellbinders® Paper Arts (Trifold Pocket Page, Classic Hearts, Classic Rectangles, Classic Scalloped Rectangles); Ivory Card; Yarn
Pin It!