Hi, everyone! Are you looking for a fun way to add texture to your next card or scrapbook page? I'm going to show you how to use flock and 3D Foam shapes to do just that in my Flocked Window Card! Along the way, you'll see how to make a cool window card!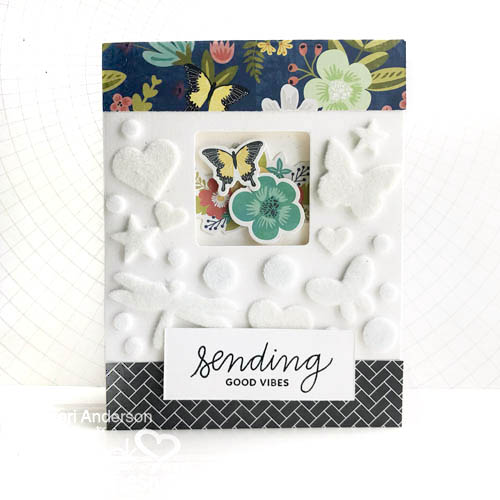 Creating the Window Card
Making a window card is incredibly easy! You can start with a pre-made window card like I did or you can make your own. Create a card from cardstock and then use a paper punch or steel die to cut a shape from the front of it.
Once you've got your window card, apply strips of patterned paper at the top and bottom of it. Then take several 3D Foam Creative Shapes and adhere them onto the front of the card.
Remove the liner papers and apply flock onto the shapes. (Don't have any flock? Try using glitter instead!) Press the flock firmly onto the shapes and then remove the excess flock.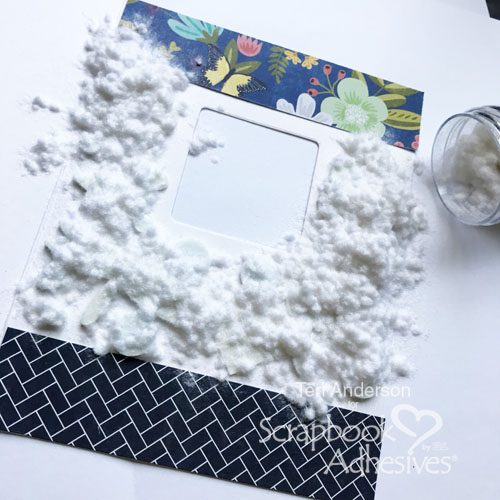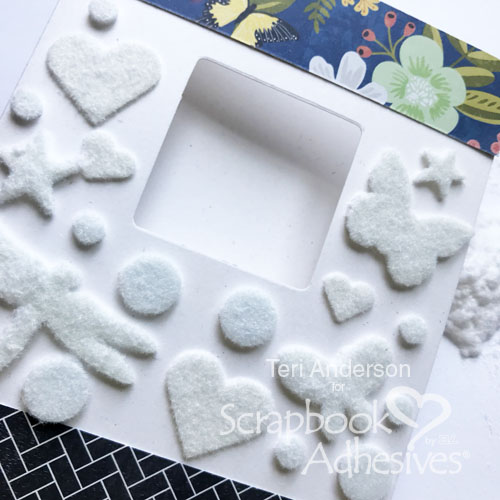 Decorating the Card's Window
Now you are going to want to decorate the card's window. Take several die-cuts and adhere them in the window. To make them pop, use 3D Foam Circles (or 3D Foam Squares) to mount them to the card.
Here's a helpful tip for when you use 3D Foam Circles and 3D Foam Squares. If they are too big for the element you are adhering to a project, simply cut them in half with your scissors.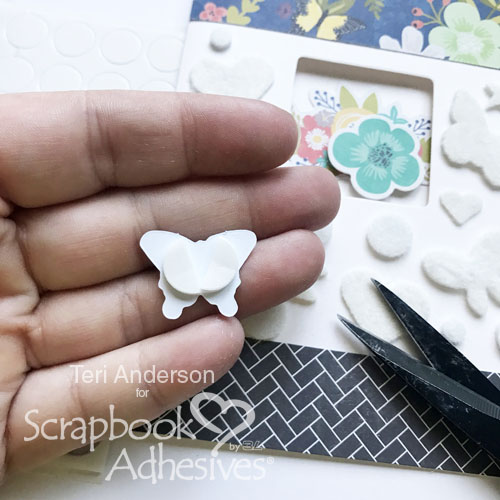 Finishing the Card
Complete your window card by adding a sentiment to it. Simply stamp your sentiment on cardstock and adhere it to your card with 3D Foam Circles or 3D Foam Squares. Again, use your scissors to cut your shapes down to fit in the open spaces on the card.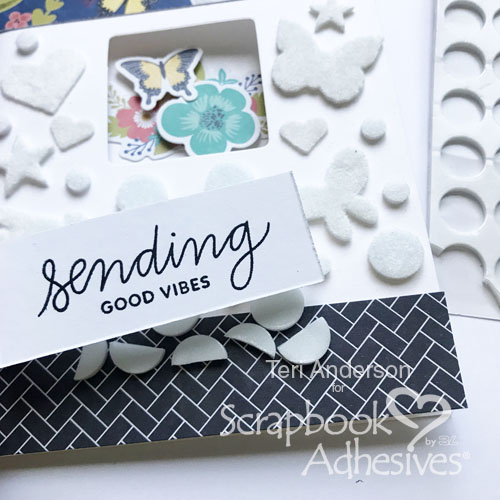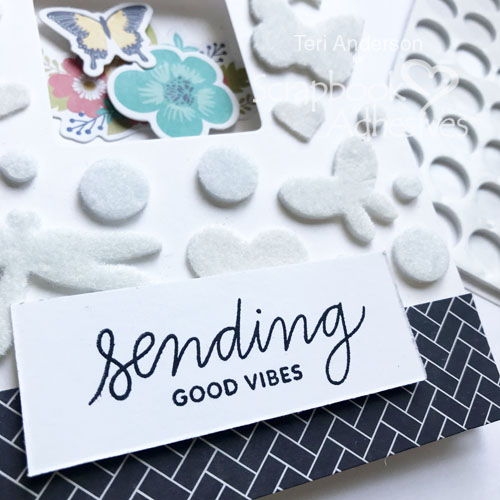 One of the things I love about this design is you can do it over and over again with similar supplies and get a different look every time!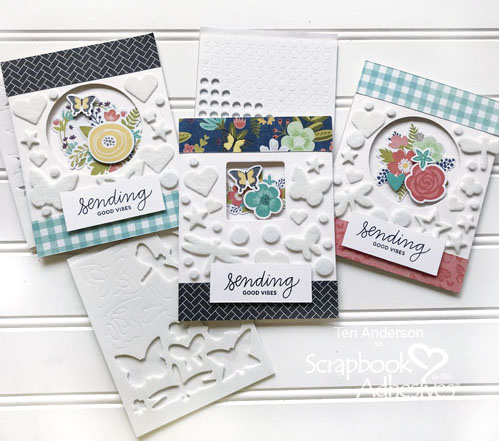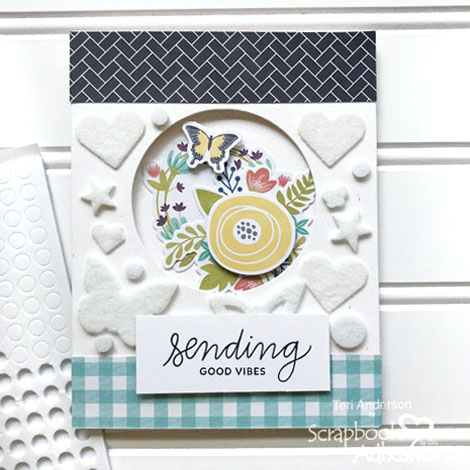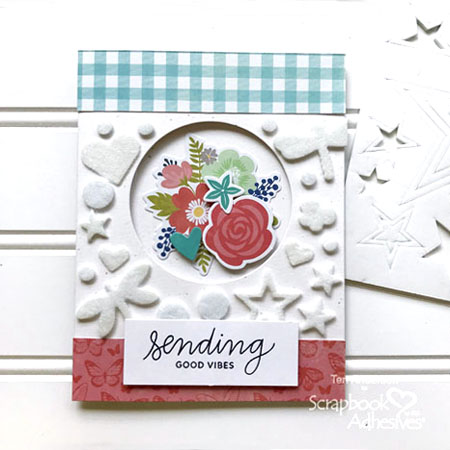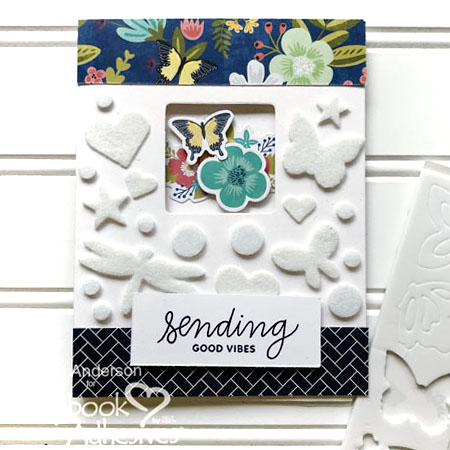 Thanks for visiting!
Teri Anderson
Creative Time: 1 hour
Skill Level: Beginner
Materials Needed
Scrapbook Adhesives by 3L®
Other
Patterned Papers, Die Cut Shapes, Circle and Square Shape Shaker Cards: Jillibean Soup (Garden Harvest Collection); Stamp Set: Pretty Pink Posh (Encouraging Greetings Stamp Set); Black Ink: Ranger Ink; White Cardstock: Neenah Paper; White Flock: Stampendous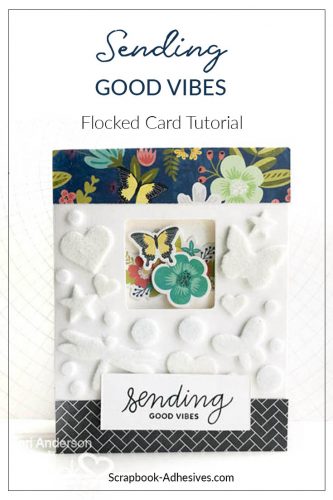 Visit our Website and Blog!
Sign up for our Newsletter so you never miss a contest or giveaway!