Hi it's Beth, and today we're going to compare our very popular 3D Foam products. I made 2 similar cards using Thin 3D Foam and our original height 3D Foam for this comparison.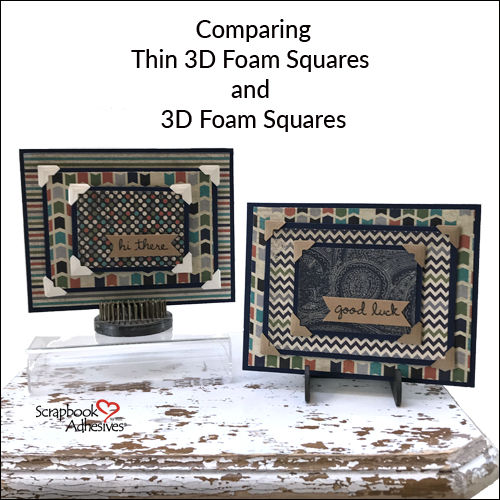 3D Foam Features and Benefits
Our 3D Foam is high density foam that doesn't crush or dent. It retains it's shape and height. It is acid free and archival safe for all your crafts.
3D Foam is double-sided with permanent adhesive. It adheres to Metallic Transfer Foil, glitter, embossing powder, micro-beads, flock and more! Decorating the top of our adhesives is called Wear Your Adhesive on the Outside, click to see lots of examples. The liners are easy to remove. It is a versatile adhesive, use it on paper, photos, metal, glass, plastic, vellum, fabric, ribbon and more.
Our 3D Foam comes in either Black or White, in a variety of shapes and sizes. Original 3D Foam is 0.08in or 2mm in height, and Thin 3D Foam comes in 0.04in or 1mm in height.
We offer 3D Foam Squares and Circles in both 1/4 and 1/2 inch sizes in the packages. Our Crafty Foam Tape is 13ft x 0.08in. These products are crafters' favorites, and they're the work horses of the foam product line!
For die cutting, punching or scissors/trimmers, we have uncut sheets. You'll find Creative Foam Sheets Small White or Black or Mixed packages with 4 x 5 x 0.04in, or Creative Foam Sheets Medium White 6 x 12 x 0.08in. Each of these contain two sheets in the package.
Now for quick and easy crafting we offer 14 pre-cut Creative Shapes (Hearts, Trees, Stars, Frames, Pennants, Wings, Leaves, Snowflakes, Christmas Mix, Garden Mix, Cupcakes, Easter Mix, Party Mix, Butterflies) Just add a shape to your project, remove the liner and top with your favorite material like glitter, etc.
Does 1mm Make a Difference?
My cards feature almost all the same materials, but on the Hi There card I used the 3D Foam Circles and Squares in White, and on Good Luck I used Thin 3D Foam Squares in Black. I used the same cardstock and patterned papers on both cards. From the front they look very similar, right?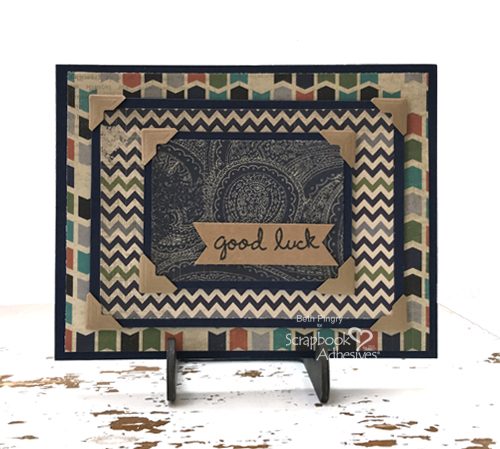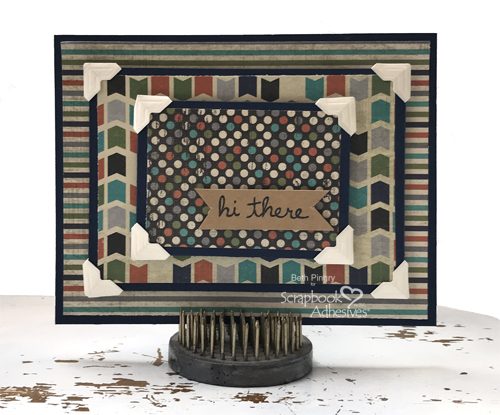 Look closer at the amount of shadow between layers.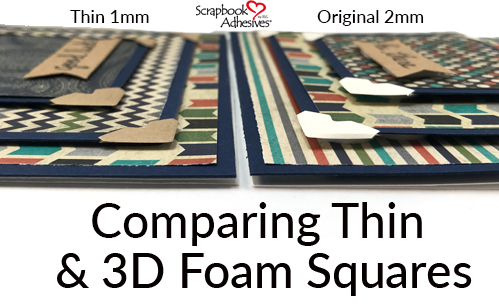 From the side view notice these differences:
The Hi There card using 2mm 3D Foam Circles (above, right) is twice as high as Good Luck (above, left).
The Black Thin 3D Foam on Good Luck is camouflaged within the darker papers. You don't see a contrasting color between the layers, and it is practically invisible. White 3D Foam is visible between dark layers. When using light papers, use white 3D Foam to reduce the contrast. You can color the edges with permanent markers or ink if you really want to make the 3D Foam match.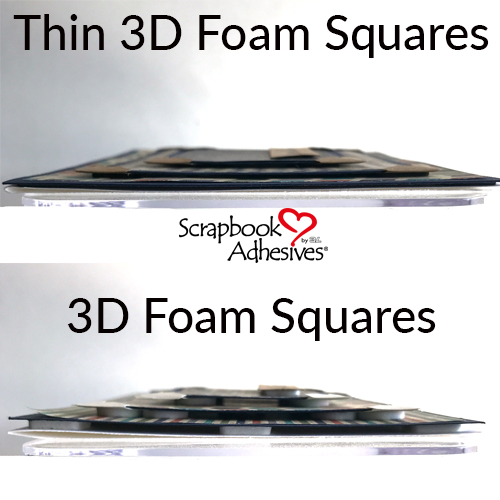 You can see above, from the side there is difference between the height of the two cards.
Dimensional Card Mailing Tip
Since our 3D Foam is high density and crush proof, it's safe to use on cards you mail. The machinery at the post office won't damage the foam. When pressed or squeezed, 3D Foam pops right up to it's original height.
In the US, envelopes thicker than 1/4 inch (6.35mm) are subject to additional postage. That means you get up to 3 layers of original 3D Foam + your card/envelope materials, OR up to 6 layers with Thin 3D Foam Squares. That's a lot of layers!
I hope you found this useful when deciding which 3D Foam height to use for cards, scrapbooking and mixed media projects. Be sure to PIN this post so you can refer back to it!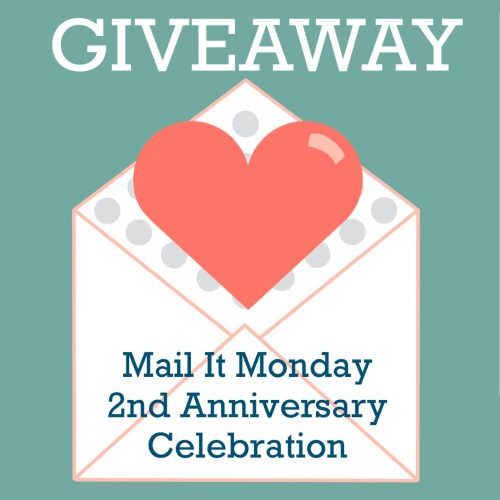 Visit Mail It Monday on Instagram for more mailing tips and enter to win the giveaways this week!
Creative Time: 15 Minutes
Skill Level: Beginner
Thanks for Visiting!
Materials Needed
Scrapbook Adhesives by 3L®
Other:
Patterned Paper, Sentiment Stamp, Black Ink