Hello, it's Sheri again with a personalized gift card packaging idea using empty paper rolls into DIY Holiday Gift Card Holders. They are super easy to make so get the kids involved! Let's get started!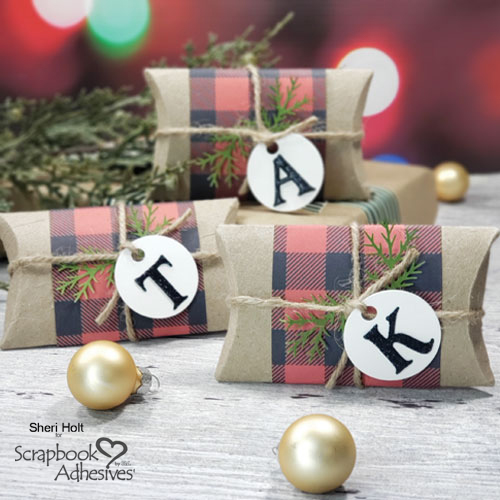 It's only 2 months until the holidays so be sure to start saving those discarded paper rolls now. These will make great little decorations tucked into the tree as well.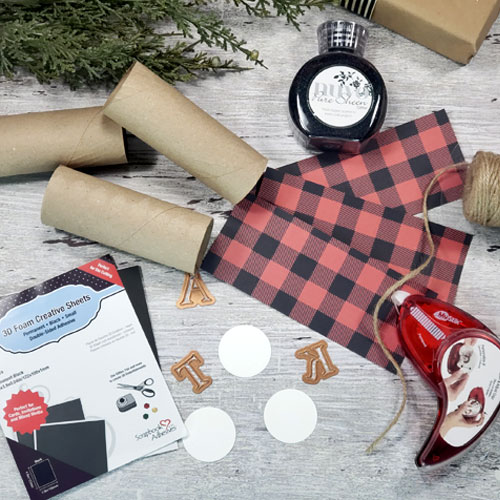 DIY Gift Card Holder Base
Let's create a rustic buffalo plaid DIY gift card holder box.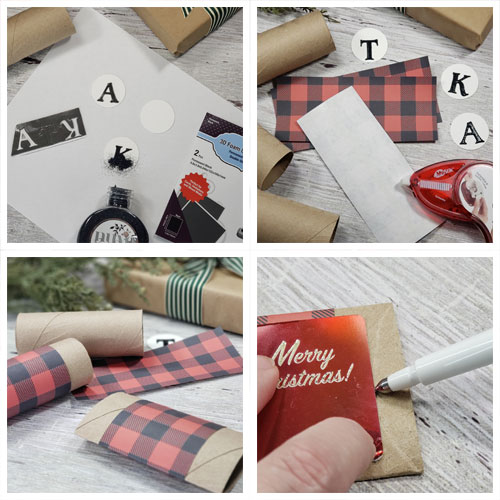 For the personalized tags, die-cut small circles out of white cardstock and initials out of 3D Foam Creative Sheet Small Black. Place the letters on the circles towards the bottom to leave room for the hole to be placed at the top. Sprinkle the adhesive foam letters generously with black glitter and press it in for complete coverage.
Use the MyStik® Permanent Strips Dispenser on the back
of each 2-1/2" x 6" strips of patterned paper to attach securely to each paper roll.
Placing the seam in the back, press
each of the wrapped rolls flat.
Lay the gift card on top and center to use as a guide to score the end of the roll to form the closure.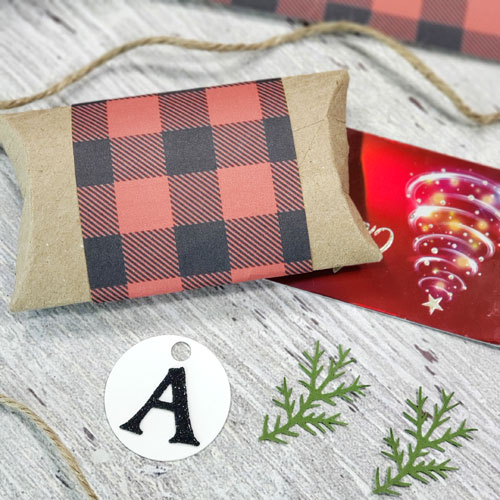 Finishing Steps
Insert your gift card and secure the flaps by wrapping with twine and attaching your tag. You can add simple extra elements such as a couple of pine sprig die cuts. It's ready to give out!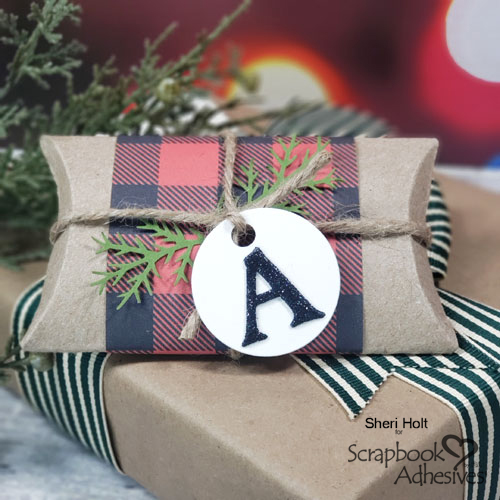 I hope you were inspired to try this DIY Holiday Gift Card Holder this holiday season!
Thanks for stopping by!
Sheri Holt
Creative Time: 30 minutes
Skill Level: Intermediate
Materials needed:
Scrapbook Adhesives by 3L®
MyStik® Permanent Strips Dispenser
Black 3D Foam Creative Sheets
Other
Patterned Paper; Burlap Twine or Jute; Circle Die; Alphabet Die; Branch Die; Black Glitter; Paper Rolls
Save It!