Hi Crafty Friends, Meghan Kinnehan here again featuring a festive Foiled Snowflake Holiday Card! I am in LOVE with the 3D Foam Holiday Embellishment Kit and its foil selection inside! Today, I created a fun slimline snowman card with a unique twist on the snowflakes by making them red.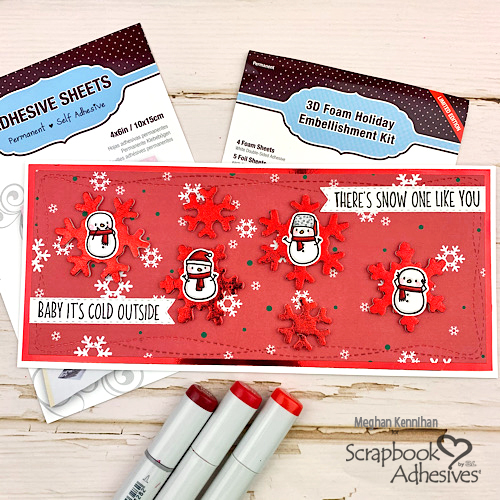 Foiled Snowflake Steps
Step 1: Pick out the foam shape and foil color from the 3D Foam Holiday Embellishment Kit that you want to use. For this card, I chose the snowflakes and red foil.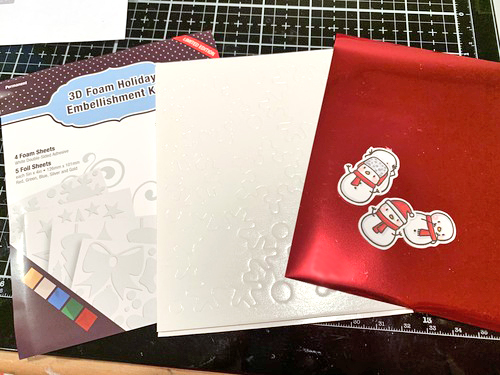 Step 2: Arrange your foam pieces on your card base, peeling off
just the bottom adhesive to adhere to your card.
Step 3: Peel off the top layer of the foam snowflake to expose the adhesive and lay your foil on the top, color side UP. Rub the foil to transfer the color on the adhesive with your fingers.
Step 4: Peel off the foil slowly making sure all the adhesive is covered in foil. If you missed a spot on your foiled snowflake, simply put the foil back over that spot and rub a little more.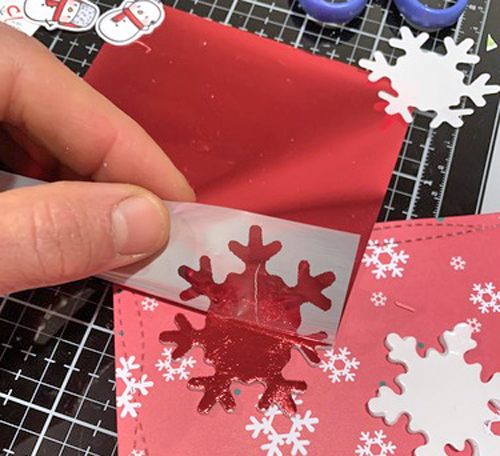 Step 5: Repeat until you foiled all the snowflake embellishments.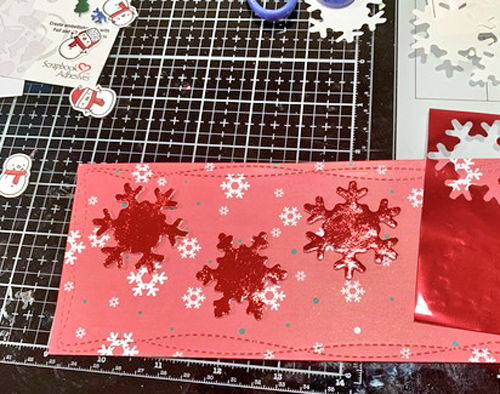 Sentiment + Snowmen
Step 6: For the sentiment stripes, I used the Adhesive Sheets 4 x 6-inch. Peel the yellow top liner back and place your paper on the adhesive. Next, put the yellow liner back over and rub it down.
Step 7: Pick your craft die and run it through your die-cutting machine.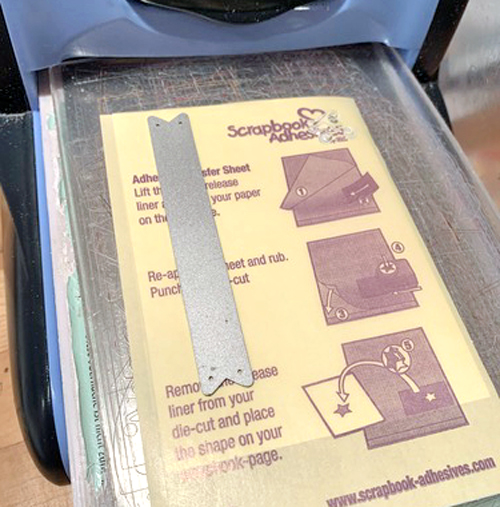 Step 8: Peel both liners off and adhere the die cut piece to your card. Now you have a Foiled Snowflake + Snowmen Holiday Slimline Card!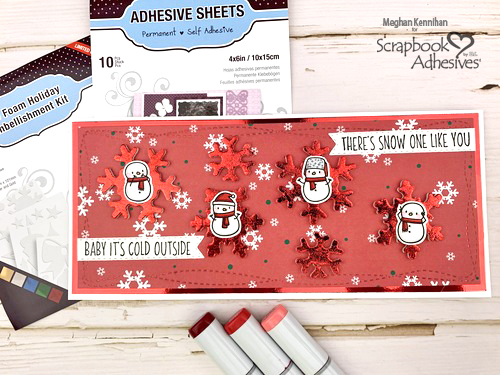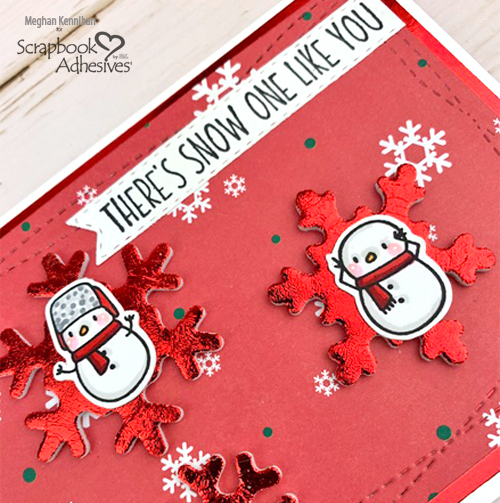 I hope this Foiled Snowflake + Snowmen Holiday Card inspires you to use other colors in the rainbow for a festive look! Thanks for stopping in!
Until next time,
Meghan
Creative Time: 35 minutes
Skill Level: Intermediate
Materials Needed:
Scrapbook Adhesives by 3L®
3D Holiday Foam Embellishment Kit
Adhesive Sheets 4 x 6-inch
E-Z Dots® Permanent Refillable Dispenser
Other
Stamps: Mama Elephant (Snowman Agenda Stamp Set) and Kat Scrappiness (Merry Critters Stamp Set); Craft Dies: Kat Scrappiness (Wavy Wonky Slimline Die)
Save It to Pinterest!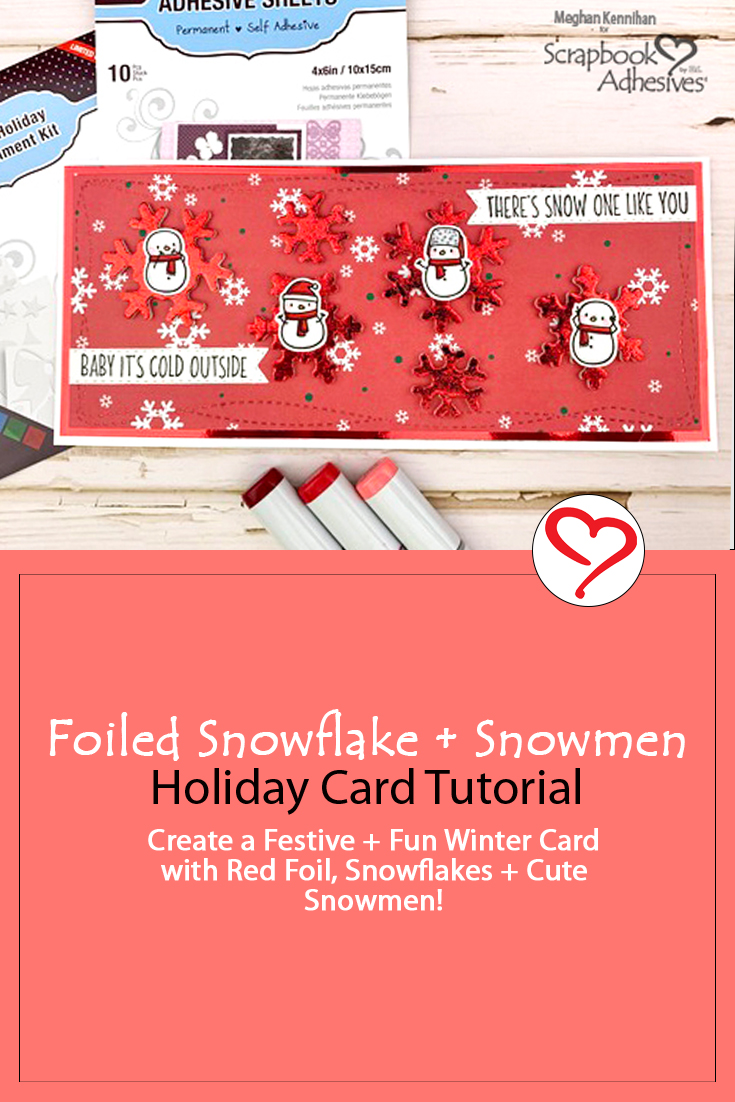 Visit our Website and Blog!
Sign up for our Newsletter so you never miss a contest or giveaway!