Hi, everyone! Looking for a fun way to spruce up your holiday gifts? Teri here, and I've got a fun way to make Christmas tags with fabric scraps!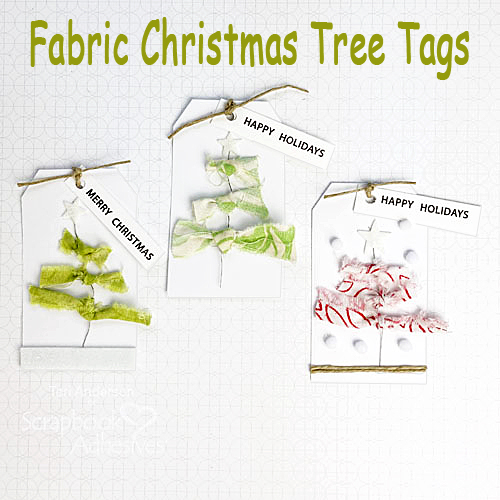 The Christmas trees on these tags are so easy to make. All you need are fabric scraps, some wire and a few basic crafting supplies!
Making a Fabric Christmas Tree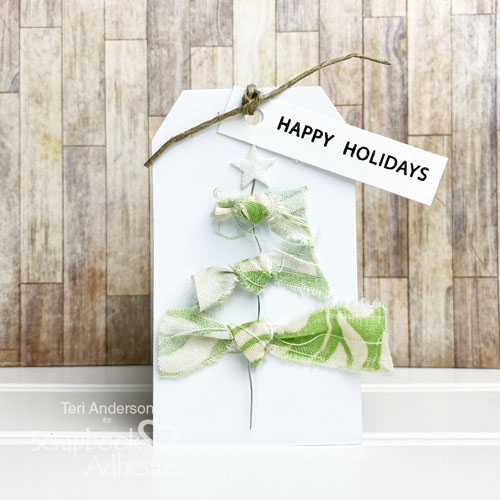 Start by cutting several tags from cardstock. I used a die to cut my tags but it's easy to make your own tag without one. Cut a rectangle from cardstock and then snip off the top corners at an angle. Add a hole, and you'll have a tag! Set your tags aside.
Take a piece of wire and tie and knot three skinny strips of fabric onto it. Trim the wire and fabric so you have something that resembles a primitive Christmas tree.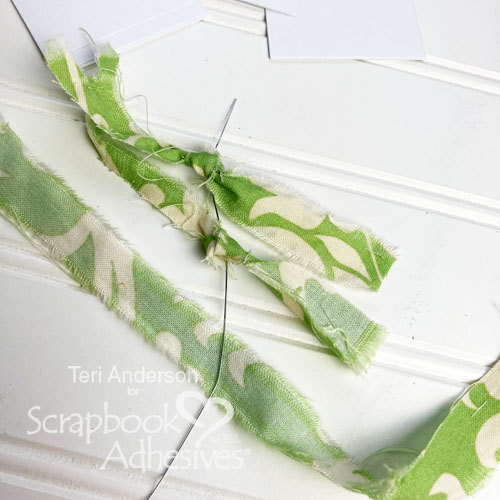 Place an Adhesive Line onto your tag. Set your tree onto it. You'll want the line to fall right below the middle fabric strip. Then add two more lines under the fabric strip!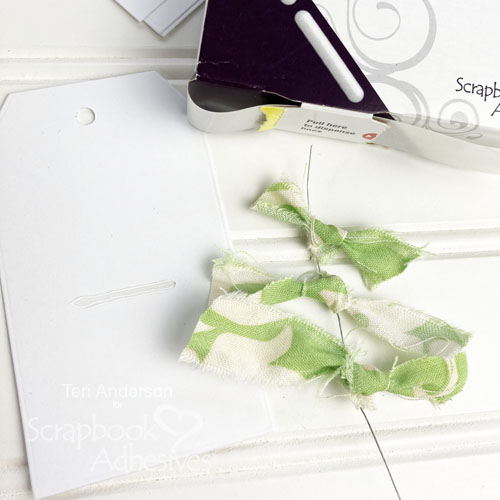 Add a 3D Foam Star to the top of your tree. Cover it with flock or glitter. Complete your tag by stamping (or handwriting) a sentiment on a strip of cardstock and tying it onto your tag with jute.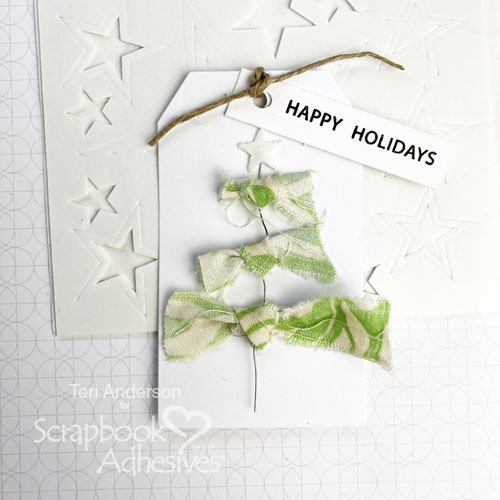 A Snowy Fabric Christmas Tree Tag
Kick your tag's design up a notch by adding some snow to it.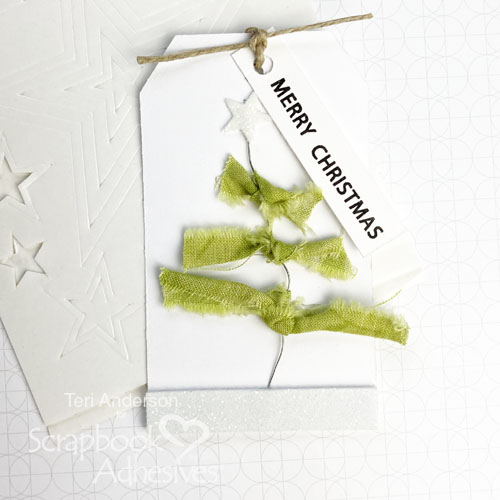 Simply place a strip of Crafty Foam Tape at the bottom of the tag and cover it with glitter or flock. You could even use foil!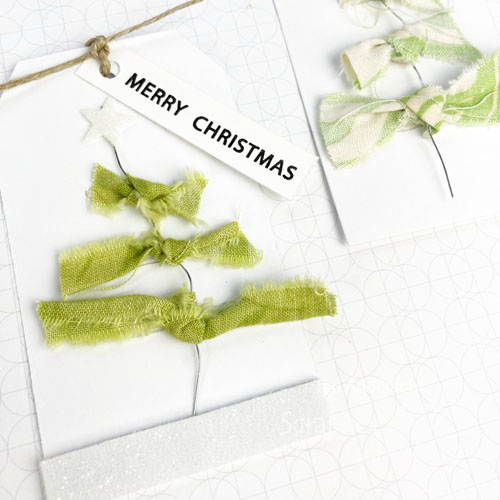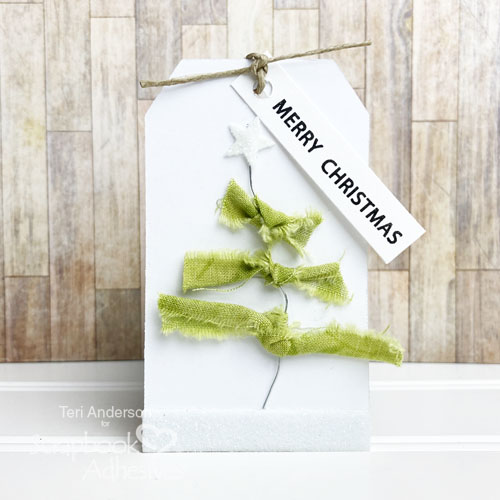 Changing Up the Design with Colors and Notions
Don't feel like you have to be traditional with your Christmas trees either! Try using fabric scraps that are in colors other than green! Red and white fabric was used here!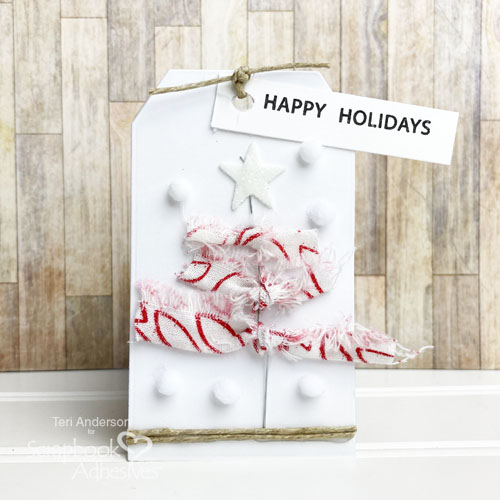 Another way to change the design is to use pompoms to mimic the look of snow. Don't have any pompoms? Use buttons! Jute is also a nice way to create "ground" for the tree.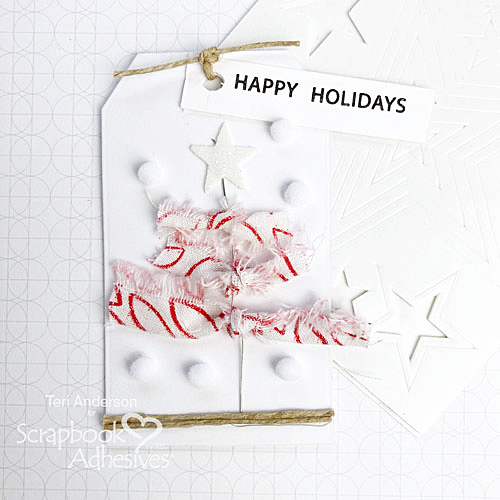 There's no limit to what you can do when creating these Fabric Christmas Tree Tags! I encourage you to just have fun with it and play!
Happy creating!
Teri Anderson
Creative Time: 45 Minutes
Skill Level: Beginner
Materials Needed
Scrapbook Adhesives by 3L®
Other
White Cardstock: Neenah Paper; Dies: Taylored Expressions (Tag Stacklets 2); Stamps: Lawn Fawn (Offset Sayings: Christmas Stamp Set); Black Ink Pad: Ranger Ink; Glitter: Ranger Ink; Jute, PomPoms: Darice; Fabric Scraps; Wire
Save It to Pinterest!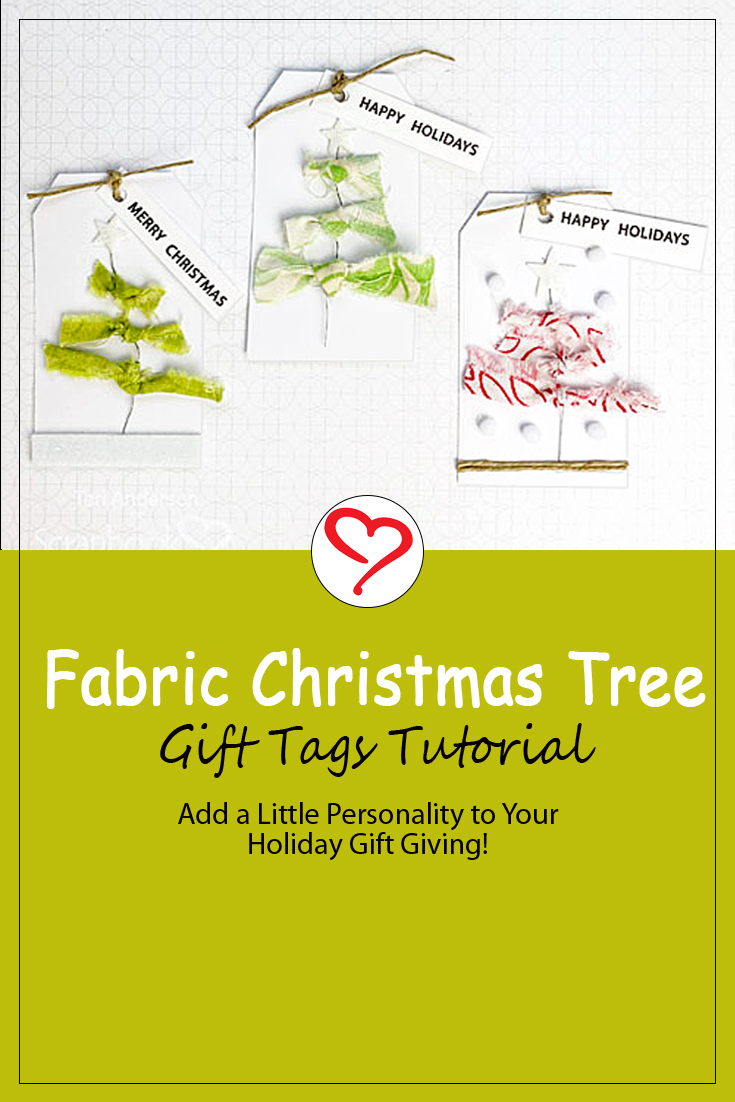 Let's Connect!