Whenever I see something that comes pre-assembled I automatically assume it's going to be really easy to put together. And while that may be true at times, it doesn't mean you can skimp on supplies while putting it together. Christine joining you today to show you how adding some solid adhesives to a pre-assembled Hello Baby Album can help it stand the test of time.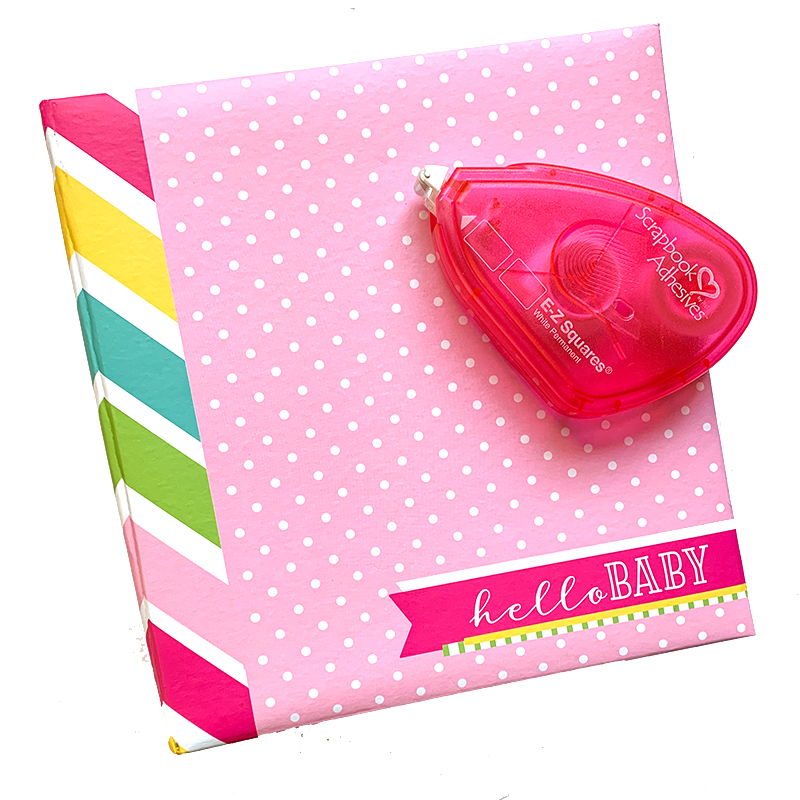 Although this flip album is super unique and all ready to roll, it still needs pictures, stickers, and other elements added to it. Because it is an album that has no page protectors, I know it will be easy for things to be damaged and pulled up as it is looked at. This is where I decided to employ the strength and longevity of adhesives from Scrapbook Adhesives by 3L
Hello Baby Album Details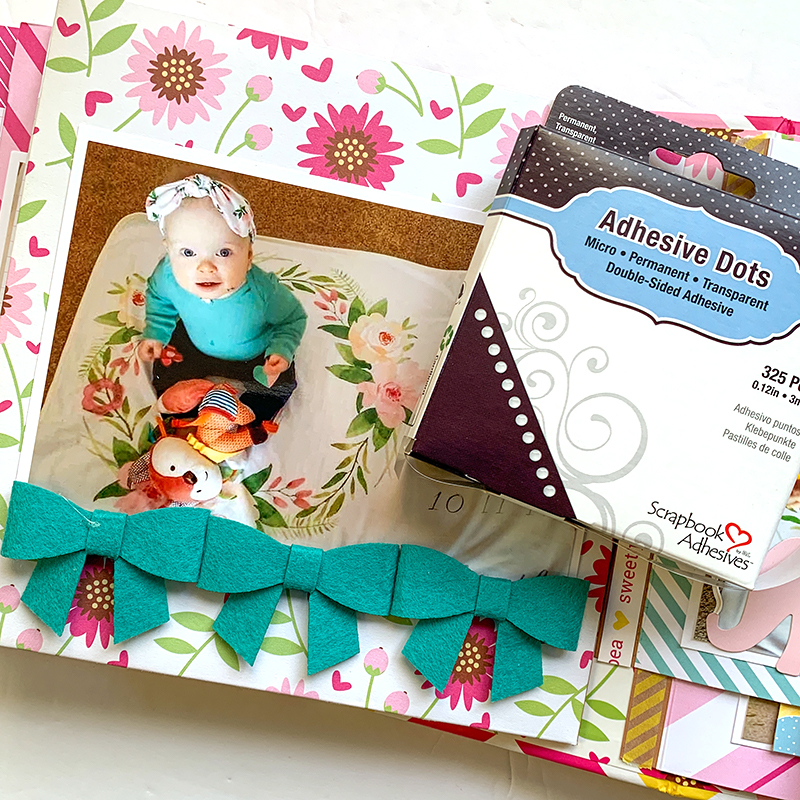 Adhesive Dots are so strong and the perfect choice for anything of weight or dimension. Although these bows already had adhesive on them, I added the Adhesive Dots to ensure that they would hold tight.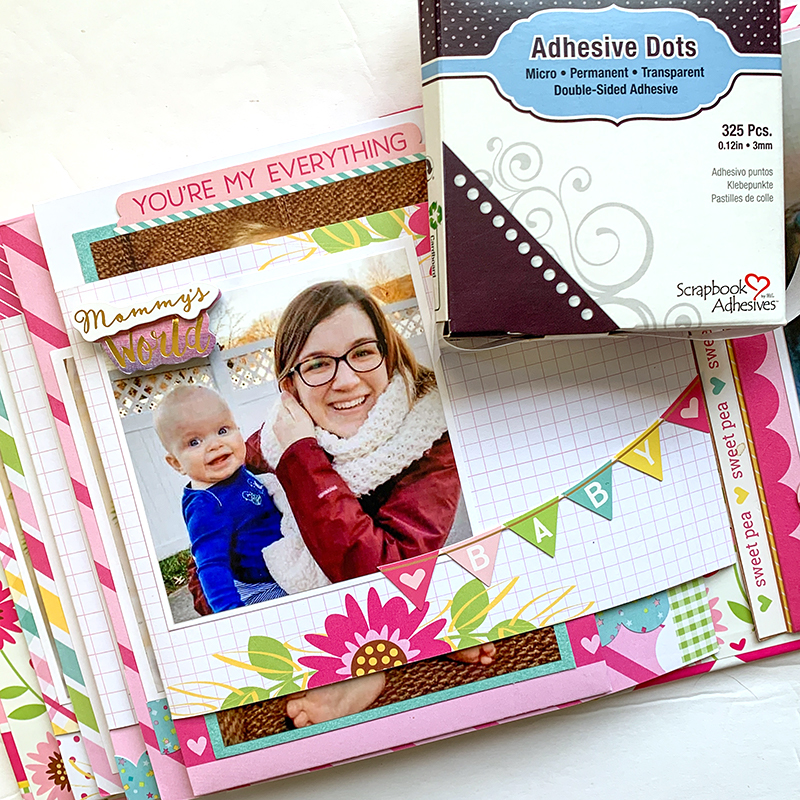 I also used the Adhesive Dots on the 3D Sticker in the corner here and underneath the Baby Sticker Banner. Although the banner didn't need the hold that Adhesive Dots provide, I knew they needed extra hold and the size was right for the Micro Dots that I already had out.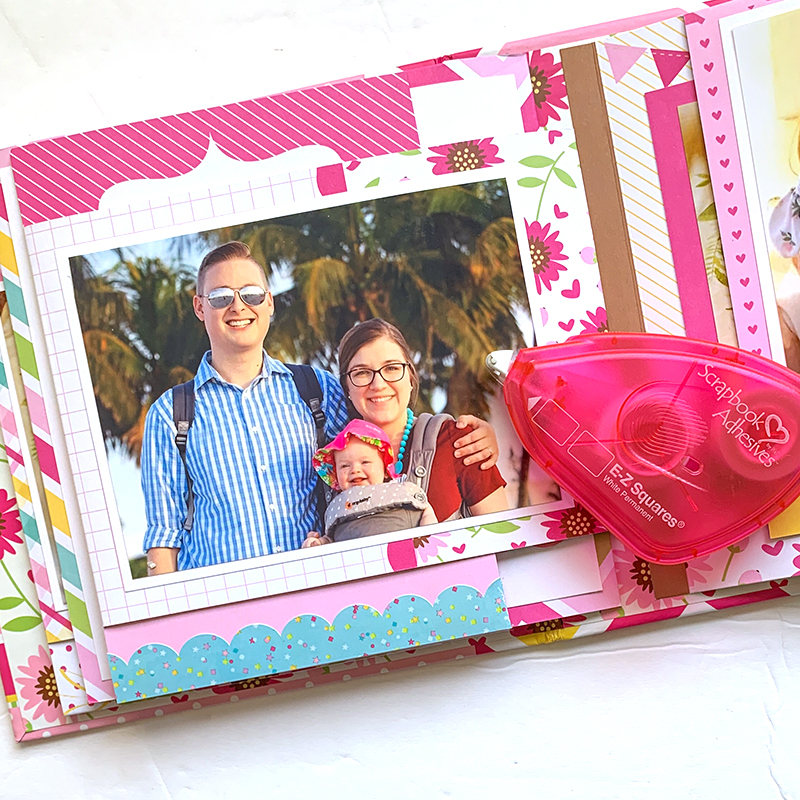 I used the E-Z Squares Refillable Dispenser to attach all of my photos. It's perfect for a quick roll in each corner and then will hold tight.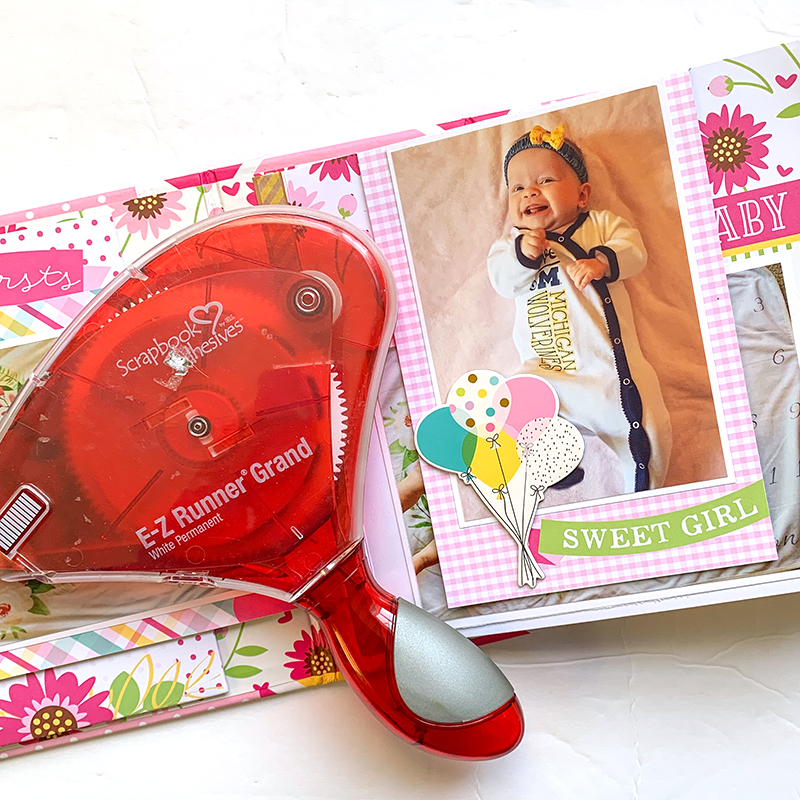 Finally, I used my E-Z Runner Grand to secure pieces like the chipboard balloons pictured here. It is so strong and works for a variety of things besides just adding paper to paper ;).
With the holidays here, I know many of us will be putting together Mini Albums and other crafts for presents. Be sure to use your Scrapbook Adhesives by 3L to ensure they will hold together and last a lifetime!
Thanks for stopping by today!
Christine Meyer
Creative Time: 60 minutes
Skill Level: Intermediate
Materials Needed
Scrapbook Adhesives by 3L®
E-Z Runner Grand White Permanent Dispenser
Adhesive Dots Micro
E-Z Squares Refillable Dispenser
Other
Album: Paper House Productions; Stickers: Simple Stories and Paper House Productions
Save It!