Hi friends! Dana here today sharing a winter scrapbook layout. I created clothespin snowflakes secured with Extreme Double-Sided Tape for a clever and unique embellishment. Let me show you how!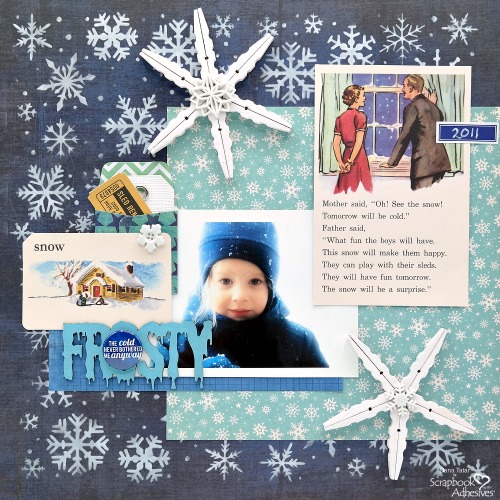 Clothespin snowflake embellishments were perfect for this masculine layout. My nephew definitely doesn't want his layout covered in glitter! Wood snowflakes with matte buttons are simple and fun to make. Embellishing the snowflakes with extra bling is easy if a sparkly finish is called for.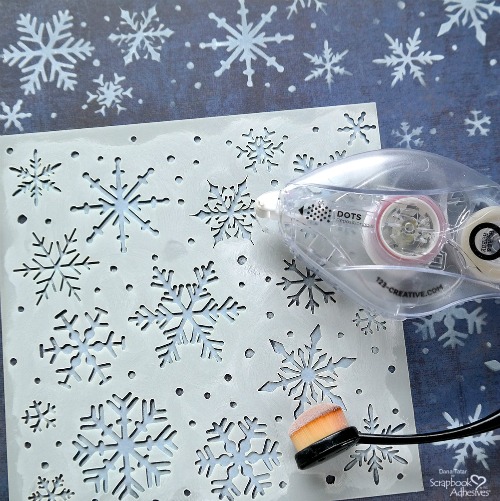 Before I created the embellishments, I stenciled snowflakes onto my background paper. I used the Double-Sided Tape Runner with Repositionable Adhesive Dots because it helps hold my stencil in place while applying ink. This adhesive is removable with the swipe of a finger for damage-free positioning of temporary elements. Perfect for use with stencils!
Clothespin Snowflake Tutorial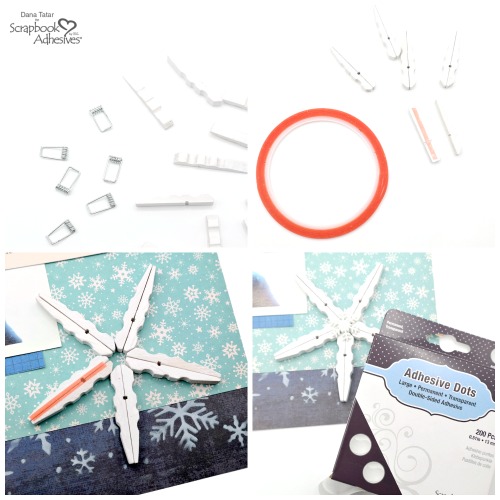 First, remove the spring hinges from natural wood clothespins and then spray paint them a matte white. Let dry and move to the next step.
Next, apply a strip of 1/8″ Extreme Double-Sided Tape to the flat side of one wood piece. Then, remove the liner from the tape and press a second piece of wood onto the adhesive. Press to seal.
Arrange the layered clothespins into a snowflake design. Secure them to the layout using strips of 1/8″ Extreme Double Sided Tape.
Use Large Adhesives Dots to add a button to the center of each snowflake.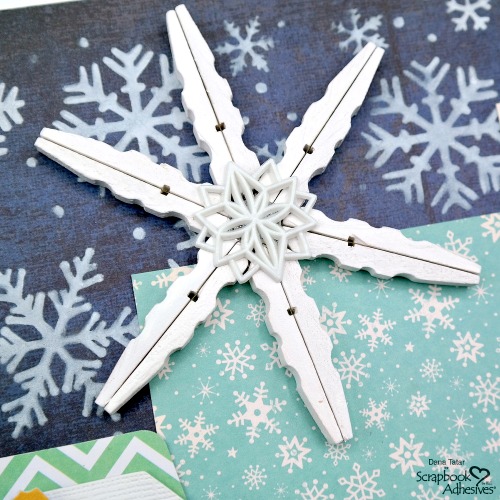 I love the look of these clothespin snowflakes! I created simple designs for this page. More complex configurations would look even better.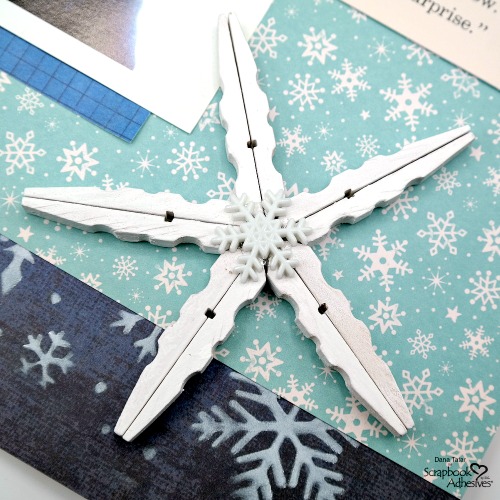 I used white paint but any color would be cute and fun. Try applying embossing powder, glitter paint, mica flakes, and/or rhinestones to the clothespins for a sparkly finish.
Thanks for stopping by! I hope you enjoyed this project.
Dana Tatar
Creative Time: 30 minutes
Skill Level: Beginner
Materials Needed
Scrapbook Adhesives by 3L®
Adhesive Dots Large
E-Z Runner Ultra Strong Refillable Dispenser
Home Hobby by 3L®
Extreme Double-Sided Tape 1/8″
Double-Sided Tape Runner Repositionable Adhesive Dots
Other
Patterned Paper: Heidi Swapp, October Afternoon; Notecards: October Afternoon; Tag: Core'dinations; Envelope: Heidi Swapp; Chipboard: Creative Embellishments; Journaling Sticker: Studio Calico; Stencil: Creative Embellishments; Buttons: Jesse James; Flair Button Badge; Mini Clothespins; Chalk Ink: Prima; White Spray Paint
Pin it!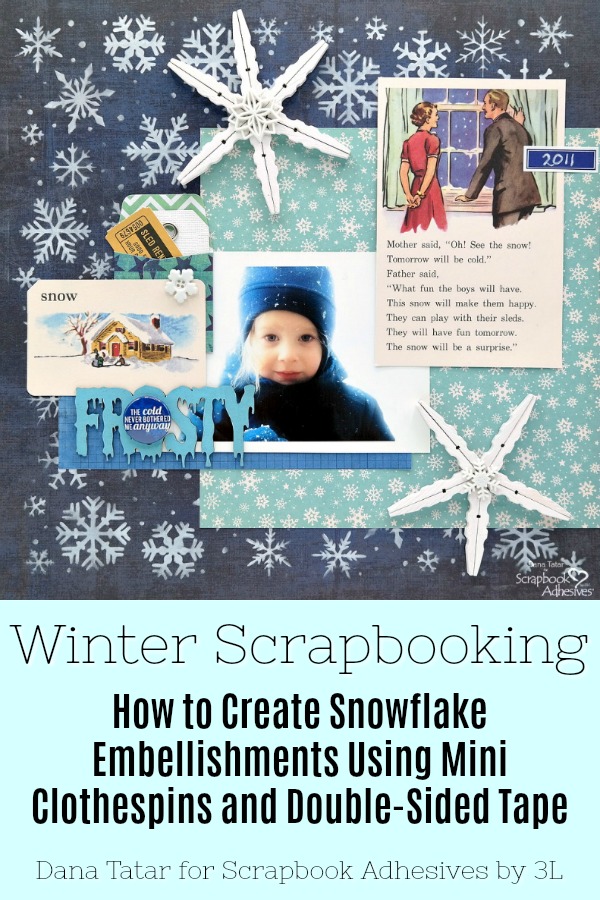 Let's Connect!